Malaysian edtech Pandai raises US$2mil seed round
By Digital News Asia January 5, 2022
Local, international & clutch of angels, from Google to current startup founders
300k registered students, a Social Enterprise that balances social impact with commercial
Pandai Education Sdn Bhd, an education technology startup based in Kuala Lumpur, recently raised a total of US$2.03 million (RM8.5 million) investment from a group of local and international investors.
Among the global investors are, Y Combinator, Global Founders Capital, 500 Global, Soma Capital, Harvard. Malaysian investors were led by RHL Ventures, Falnas Capital, and Kembara Kapital. A clutch of angels also took a stake, among them an ex-Google director, some unicorn founders, and prominent entrepreneurs from Malaysia, Australia, India, Indonesia, and USA.
The investment under RHL Ventures is part of the Malaysian government's Dana Penjana Nasional program, an investment fund set up to encourage venture capital firms to invest in high potential Malaysian and regional startups.
Khairul Anwar Mohamad Zaki, Pandai co-founder and CEO, said, "We launched Pandai in 2020 to make quality, personalised education accessible to every student. We are glad that investors believe in our vision and want to work together with
Pandai to help improve the education system. We want to bring impact not only in Malaysia but other countries as well by expanding Pandai in the future."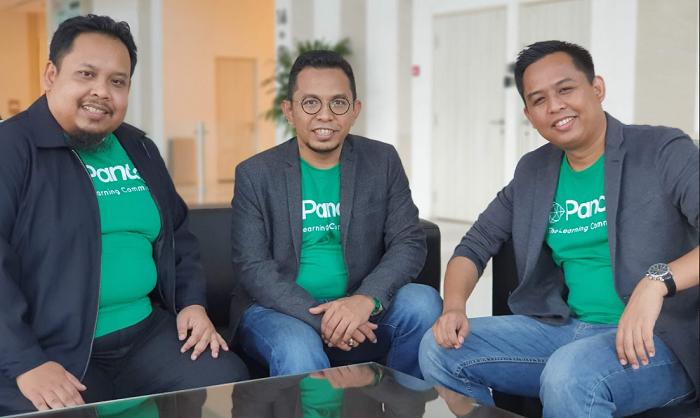 Pandai was founded in January 2020 by Suhaimi Ramly, Akmal Akhpah and Khairul (pic above left to right), who have been in the education sector for the past 14 years. It recently received certification from Education Alliance Finland (EAF), an international pedagogical accreditation agency that evaluates learning solutions based on global quality standards.
Through Pandai, students learn using gamified quizzes aligned to the national curriculum. The app focuses on learning and assessment to help primary and secondary school students improve their academic performance. Students also receive personalised analysis using artificial intelligence and machine learning algorithms that allow them to identify their strengths and weaknesses.
Dedicated modules for Parents and Teachers are also integrated within the app to monitor and support students' progress. Pandai now has more than 300,000 registered students and prides itself as a Social Enterprise that balances social impact with best commercial practices.
The funding will be used to enhance the app to deliver a better learning experience for school students, as well as assist their parents and teachers. "We are also looking to collaborate with educational institutions and other education providers," said Khairul.
The Pandai app can be used on the web or mobile devices, Android and iOS, in free and premium versions.
Prior to the current fundraising, Pandai became the first Malaysian education technology startup to be accepted into the Y Combinator accelerator programme, based in Silicon Valley, USA. The startup has received various awards and grants (see below) from Bumiputera Agenda Steering Unit (TERAJU), Cradle Fund, Malaysian Ministry of Science, Technology and Innovation (MOSTI), Malaysian Global Innovation and Creativity Centre (MaGIC), Islamic Development Bank Group (IsDB), and other organisations.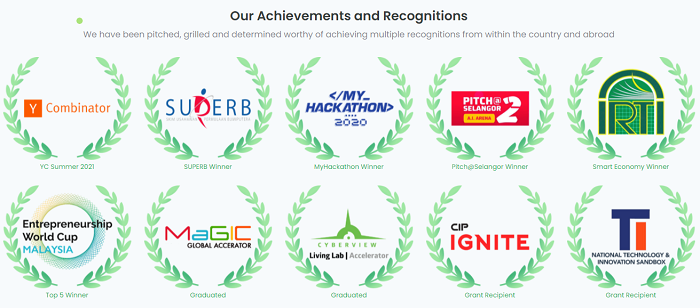 Keyword(s) :
Author Name :