Cyberview hosts Startups Navigating the New Norm
By Kiran Kaur Sidhu April 30, 2020
TheLorry's moving business down by 50%-70% but supplemented by online grocery
Six months to one year for startups to recover, need to be innovative to survive
The prolonged period of uncertainty from the Covid-19 pandemic leaves many asking if at all the business world will revert to before once the dust settles, or if permanent change will transpire in certain aspects. To offer some perspective for the startup space especially, Cyberview hosted its first virtual TechTalk on April 22 titled "Startups Navigating the New Norm".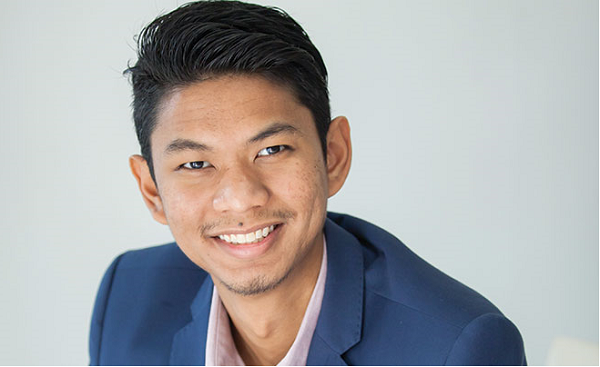 The speakers were business director of Finnext Capital, Aizat Rahim; the co-founder and managing director of The Lorry, Nadhir Ashafiq; and head of technology hub development at Cyberview, Siti Shafinaz Mohd Salim.
Kicking off the session, Nadhir (pic, left) shared how the current movement control order (MCO) has affected TheLorry's consumer moving business in all four countries of operation which include Malaysia, Thailand, Singapore and Indonesia. "In all four markets, consumer house moving is affected. It is down by 50% to 70%."
Nonetheless, its business as per normal for its B2B model for e-commerce distribution of bulky items. "We serve multinational companies to run fast-moving consumer goods distribution. We are still able to operate because we fall under essential services. There are no real problems for us but a few hiccups here and there like roadblocks."
Due to the shortfall in revenue however, TheLorry was quick to launch its grocery personal shopper, TheLorry Grocer, to tap into the thriving grocery sector. "All you need to do is fill in details as to what you
want to buy, and then we will buy it for you and deliver. I was very proud to have this launched within a week and so far, it has covered a little bit of our revenue loss but there is still a long way to go in terms of recovering fully from the loss in house moving segment."
From an investor perspective, Aizat (pic, right) shared that while investors previously were more focussed on growth, they are now more concerned about the bottom line. "The top line metrics like gross merchandise value and growth may no longer matter. I think a lot of investors and startups are closely monitoring revenue and profitability. This impacts startups who have to do a lot more in terms of cost control."
With the current economic downturn, he touched on the need for startups to look into their expenses not just for the next two months, but for one or two years down the road. "I think a lot of startups will take six months to a year to really recover towards their previous projections. In regards to that, it's not going to be easy for them to get some form of investment or external capital support," he cautions.
"Don't get me wrong, a lot of VCs and investors are actually still looking for companies to invest in now. It's just that they are being a lot more picky and they really want to understand if your business can sustain or not," he explained.
Despite the slowdown, Shafinaz (pic, left) believes the situation also presents opportunity for startups to innovate. "Startups from our Cyberview Living Lab Accelerator are talking to us and seeking assistance to accelerate the development of their products."
She is confident that there is tremendous opportunity in the market. "It just depends on how and what angle an entrepreneur sees. Virtual collaboration with the connectivity that we have is making things happen," she said, adding that she does not see the current restrictions as a detriment to the startup space.
As to what the new norm would entail, Nadhir weighs in: "I think, safe to say, until and unless a vaccine comes in and is distributed at the most economical cost, we have to expect that this new normal will persist. What I mean by that is social distancing and limitations of public gatherings."
With cautionary measures persisting, he believes online grocery shopping will remain a trend in the near future. "As a startup, we have limited resources by default. We have to pick and choose which verticals and segment will create the best return on investment. We are of the opinion that even after MCO is lifted and until a vaccine is found, there will still be a demand for grocery services, online food delivery, e-learning and virtual collaboration."
With so much flux in the market, it may well be the survival of the most innovative.
Related stories:
Online Grocers struggle to meet demands created by RMO in Malaysia
Effects of Coronavirus still unknown, as tech giants soldier on
Keyword(s) :
Author Name :