Betting that Bricks & Clicks is future of commerce, KFit Group acquires Groupon Malaysia in SEA push
By Digital News Asia November 28, 2016
Joel Neoh sees O2O future as inevitable for SEA, aims for KFit to be at forefront
Groupon Malaysia will transition to Fave in early 2017 with Groupon becoming KFit's strategic partner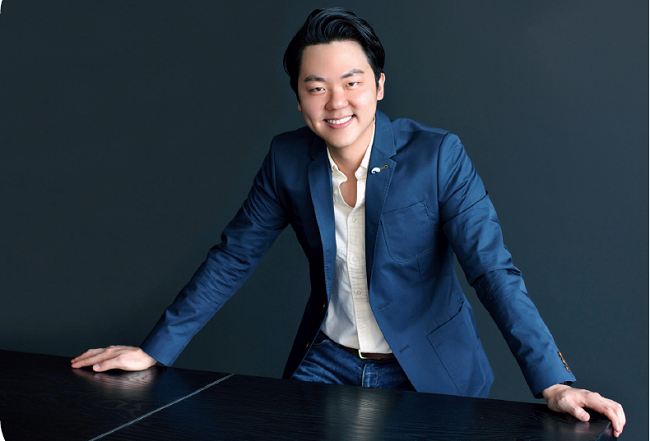 BUILDING the future of online-to-offline (O2O) commerce in Southeast Asia (SEA), KFit Group today announced its acquisition of Groupon Malaysia. This follows KFit Group's acquisition of Groupon's Indonesia business in August and the growth of its new Fave platform to further position the company as the region's O2O leader.
"The local insights of Groupon Malaysia's team and KFit Group's technology expertise will make a winning combination. With our Indonesian business achieving nearly 2x growth since our acquisition, we are confident that the same growth principles will bring an exciting new local commerce offering to Malaysia," said Joel Neoh (pic), Founder of KFit Group.
"Millions of local businesses are booming in China thanks to the adoption of O2O services, with hundreds of millions of consumers embracing these platforms as part of their day to day lives. The convenience and value benefits of these platforms are key drivers of this new norm. This future is inevitable for SEA and we hope to be at the forefront of this exciting shift," added Neoh.
Groupon Malaysia is an established market leader, serving millions of customers and thousands of local businesses. KFit Group's platforms connect millions of customers with thousands of local businesses in key market centres across SEA. This acquisition will see Groupon Malaysia transition to Fave in early 2017 and expanding Fave's offerings to cover restaurants, beauty, wellness, gyms, studios, hotels, holidays, leisure, entertainment and professional services.
Fave aims to be a marketplace where businesses can offer competitive pricing, flexible offer structures, loyalty solutions and more, with the added benefit of proprietary business tools that will help offline businesses succeed in mobile commerce. Its mobile-first approach provides a seamless experience for customers to find, share and enjoy a wide variety of special offers from local businesses at discounts ranging from 10% to 70%. Fave is available in Kuala Lumpur, Jakarta and Singapore, listing over 3,200 businesses across these cities. Fave is one of the top free lifestyle apps on the App Store and Google Play Store.
"We are excited to have KFit Group steer Groupon Malaysia to even greater heights. With Joel's experience in leading Groupon Asia Pacific in the past, we are confident that KFit Group will be able to grow the business. As a strategic partner in KFit Group, we look forward to seeing the company take big strides in the coming months," said Michel Piestun, president of APAC for Groupon.
For more technology news and the latest updates, follow us on Twitter, LinkedIn or Like us on Facebook.
Related Stories:
Joel Neoh's funding strategy to maximize equity
Week in Review: A trend emerges with bricks-and-clicks model
Keyword(s) :
Author Name :