Zuora to open in Singapore to meet growing demand
By Digital News Asia May 20, 2014
Entry heralds rise of 'Subscription Economy' in Asia, says company
'As-a-Service' already a US$500bil market, set to grow exponentially
SUBSCRIPTION-based e-commerce enabler Zuora announced its plan to open an office in Singapore to support what it said was its growing customer base in Asia.

This follows the opening of Zuora's European office in London and Asia Pacific operations in Australia in 2010 and 2012 respectively, the company said in a statement.

Over 25% of Zuora's business now comes from outside the United States and in the last year, Zuora increased its international staff by over 40% to respond to increased opportunity in those markets.

Zuora's journey began in 2007 with a vision of the 'Subscription Economy' – a world where companies of all sizes would offer broad libraries of services via subscriptions instead of the traditional model of delivering products.

In the last six years, the emergence of subscription-based services built around recurring revenue business models has caused a major transformation across multiple multibillion-dollar industries, the company said.

This massive shift is having a disruptive and profound impact on companies across the globe in a wide range of sectors, including media, technology, consumer retail, telecommunications, financial services and healthcare services.

Backed by venture capitalists such as Benchmark Capital, Redpoint Ventures, Index Ventures and Silicon Valley pioneers like Marc Benioff, chief executive officer and founder of Salesforce.com, Zuora said it has been enabling this new model by building a next-generation commerce, billing and finance platform.

By its definition, the Subscription Economy is already a US$500 billion market and is set to grow exponentially as innovations are increasingly delivered as services.

A 2013 Economist Intelligence Unit (EIU) Survey found that four out of every five (80%) businesses are currently seeing changes in the way customers prefer to access services, and as a result over half (51%) have integrated new pricing and delivery models – that is, subscriptions, sharing and rental goods and services.

Zuora customers include giants such as Hewlett-Packard, Dell, Tata and TripAdvisor, as well as startups like Box, Docusign and Zendesk.

Driving innovation in Singapore

While the shift to recurring revenue business models is a worldwide phenomenon as evinced by the EIU survey, it has also caught on in a big way in Singapore which came in at an impressive seventh in this year's Bloomberg Global Innovation Index, Zuora said.

Innovations in technology are now also trending towards subscription delivery models, and businesses in Singapore have embraced the global trend, which has led to Zuora's expansion into the country.


Customers in the island-republic include Singapore Press Holdings (SPH), ViewQwest and PropertyGuru.

"We needed an integrated CRM (customer relationship management) and subscription platform to manage our growing print and digital subscriptions, and to give us a clear view of our subscribers," said Joseph Tan, senior vice-president for IT at SPH.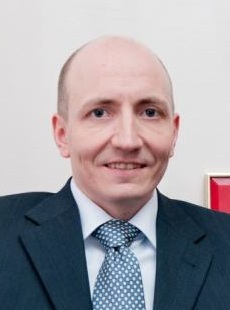 "Together with Salesforce.com, Zuora will enable us to achieve this," he added.

Jani Rautiainen (pic), managing director and cofounder of PropertyGuru, said, "There was a pressing need to automate our billing processes as we continue to grow as a company. Zuora provided the flexibility and modularity to work across the different markets in which we operate."

Zuora's multi-tenant cloud platform allows companies to launch, scale, and monetise their subscription services.

It claims its applications work where traditional ERP (enterprise resource planning) applications fail: Subscription pricing, quoting, orders, recurring billing, recurring payments, and renewals.

Related Stories:

Singapore startup play: Kyosei invests in wine e-commerce platform

Sponsored Post: SaaS bridges the cloud computing gap

Make a personal commitment to the market: Lotaris founder Tibbs


For more technology news and the latest updates, follow us on Twitter, LinkedIn or Like us on Facebook.
Keyword(s) :
Author Name :