For Shiroube founder, a different kind of ROI
By Karamjit Singh October 30, 2012
Intent on sharing great experiences that come from Micro Travel
Changed business model from subscription fee to affiliation based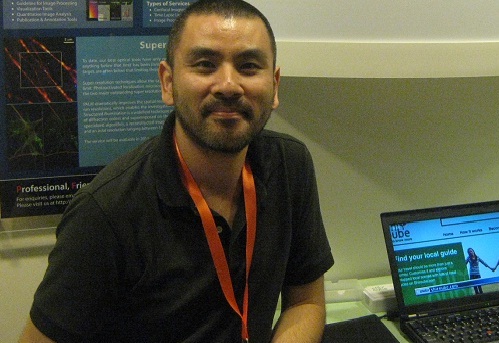 ONE OF the more interesting startups I met in Singapore during DemoAsia in March this year was Shiroube. Its co-founder and philosopher-in-chief is Tatsuo Sato (pic). Unlike the other startup founders there, Sato did not really strike me as being hungry to get an investor. He was there more to test the waters.
Shiroube, which in Japanese means 'to be a guide,' was inspired by a beautiful experience Sato had while travelling in Eastern Europe. He wanted other travelers to experience the same beauty.
It is a beauty that he believes cannot be had by following the well-trodden path set out by guide books or travel agents. Sato should know. "I have travelled a lot in my life, visiting more than 100 countries, for either business or leisure and relied on these books and agents."
For his trip to this Eastern European country, Sato had previously helped arrange Japanese lessons for a student. It was this student he thus turned to for some local knowhow in getting him a guide.
Instead, the student offered to be Sato's guide in return for Sato speaking to him in Japanese. The experience, according to Sato was "like a scene from the movies, if I were just there with a guide book, the kind of experiences I had wouldn't have happened."
What exactly were these experiences? To the guide, it was nothing more that showing Sato scenes and places from his life such as his elementary school, a restaurant where his friend worked, his class in university, clubs he liked and his neighborhood.
In other words, the sights and sounds and smells that only a local would know. And, to Sato, it was richer and far more interesting than the historical spots in the city. Plus, he got to experience it for free.
This set the stage for Shiroube, with Sato launching it in June 2011 as an online marketplace where anyone can be a local guide and advertise their services, though not necessarily for free.
Still self-funded, Sato, who majored in Philosophy in Japan handles international marketing for the site out of Paris, France. This leverages on his previous professional experience in international business development, during which time he built strategic relationships with mobile, internet and media companies in both Asia and Europe.
As Europe is the largest tourism market in the world, it was a simple business decision to be based in Paris, which receives more than 20 million international travelers a year. He has a co-founder, based in Tokyo, Japan who handles all the technical needs of the business.
Originally however the service was aimed at being a "travel classifieds marketplace". But after listening to users and the community, they recently decided to upgrade the service to a genuine local guide marketplace, switching business models from subscription to affiliation – "so that we would not need to ask fees from users."
While the business model still seems vague, it does seem as if Sato is more interested in spreading the joy of local travel or 'Local Micro Travel' as he calls it.
"I believe Shiroube is very unique service. I just feel really good to share nice things and experiences with other people. I am really motivated and glad when users send a message that supports what I am doing with Shiroube and share their own great experiences."
That sounds like an entrepreneur who is already getting his return on investment (ROI). It's a good thing that he does not have any investors breathing down his neck for their ROI.
But Sato laughs off the suggestion that he does not want this to be a commercial venture. "Of course I am running this to make money at some point. But as the idea and market is really brand new, what I have to do right now is to create a community first and then scale it."
When he reaches a certain scale, the money will follow he tells DNA and says that some potential investors agree with his approach.
Keyword(s) :
Author Name :