Review: Second time's the charm for Asus ZenFone Max Pro M2
By Chong Jinn Xiung December 14, 2018
Boasts larger screen but retains the same size battery
Dual cameras offer improved performance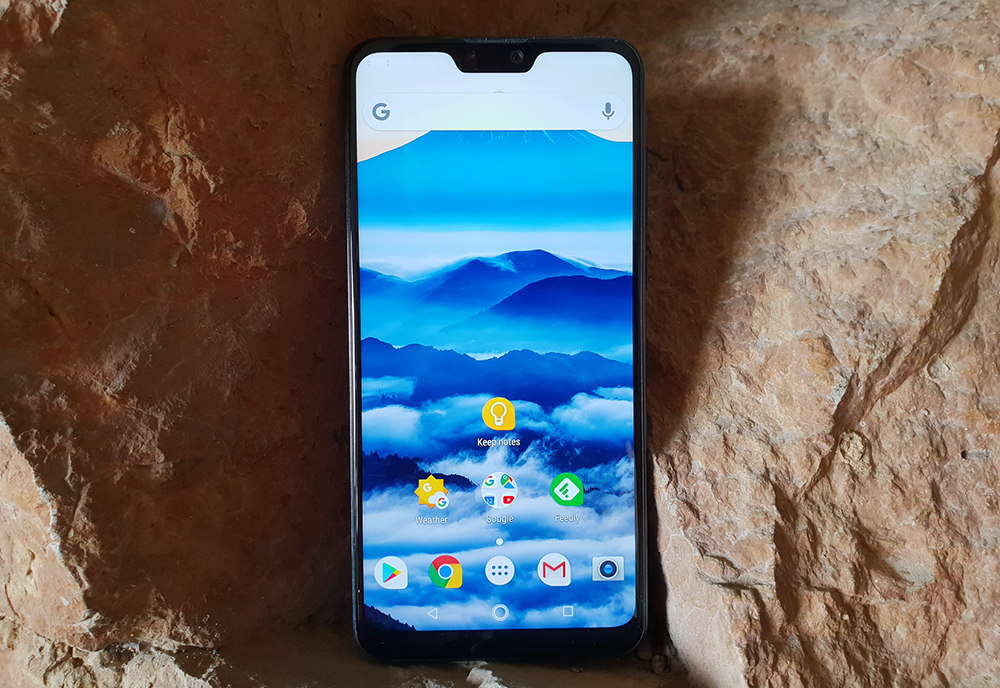 THE year 2018 has been a great year for smartphone users considering there have been plenty of quality mid-range Android phones that offer lots of value at prices that don't break the bank. Taiwanese device maker Asus has been hard at work clawing its way into the smartphone arena this year releasing a slew of quality phones.
Back in June, I reviewed Asus' battery powerhouse the ZenFone Max Pro M1. Now, just six months later, Asus has announced its successor the ZenFone Max Pro M2 (M2).
But with such a short development period, does the M2 actually offer anything new that makes it a noteworthy successor?
Design
At a glance, the M2 bears a very close resemblance to its predecessor though there are some obvious changes and improvements. The most obvious has to be its front display which is now larger at 6.3-inch in size. While the M1 didn't have a notch, this time around the M2's 19:9 aspect ratio definitely calls for one to help achieve its 90% screen-to-body ratio.
Quality wise, the Full HD+ (2,280 x 1,080 resolution) IPS display is pretty decent offering good viewing angles, colour reproduction and contrast.
But the second biggest difference has to be the back of the device that now sports "3D" rounded edges. The glossy metallic pattern resembles waves and is quite attractive. While it looks good, the finish does feel more plasticky and not as premium as before.
Aside from that, you still get a fingerprint reader in the centre that is easy to reach. The M2 carries over its predecessor's face unlock feature. Admittedly it is cool to be able to lift your phone up and unlock it immediately, but the fact is, that it is not as secure as using your fingerprint.
Meanwhile, the dual cameras and flash site are tucked away in the top left-hand corner of the phone. The camera lenses don't protrude out at all, keeping the profile slim, even when you place it flat on a table.
Asus has opted to place the volume keys and power button on the right side leaving the left empty.
Not much has changed on the bottom of the M2. It still maintains the dated micro USB port. I really wish Asus would upgrade it to USB C so as to lessen the burden of carrying another cable, but this is to be expected at this price point.
Besides the gripes on the port, at the very least you still get a 3.5mm headphone jack and a speaker. The sound quality of the speaker is average at best but surprisingly it sounds very loud. It would be great if Asus included stereo speakers to greatly enhance the sound experience.
Popping open the SIM card tray, I found the ever so useful triple card slot present. Two for SIM cards and another for accepting a microSD card (up to 256GB in size).
Performance
Specs-wise, Asus has wisely upgraded the M2's processor to a Qualcomm Snapdragon 660 this time around, paired with 4GB of RAM and 64GB of internal storage. Want more power? Asus is also offering a higher end variant packing 6GB of RAM and 64GB of internal storage.
I always feel that specs can only say so much but looking at the various benchmarks, the M2 is marginally better on every single score compared to the previous iteration. On average, most of the improvements score around 10% compared to the M1.
Onto the software, you won't find any Asus ZenUI on this phone. Just like the M1 before it, the M2 comes with stock Android Oreo, a bonus point for Android purists. The interface is fast and snappy and I had no issues using it day-to-day.
In terms of real world gaming performance, I found the M2 to be able to play most casual games without any issues. I commanded my armies in Command and Conquer: Rivals without any slowdowns though more graphically demanding games like Into The Dead 2 needed to be adjusted to medium settings. I definitely could not see as far and the 3D models would often jarringly pop up on occasion.
In short, not the best at games but still very much capable for the most basic of games.
But, the main highlight of the M2 is without a doubt its massive 5,000mAh battery, which is identical to the battery on the M1. I really enjoyed using the M2 without a worry in the world whether I would have enough battery at the end of the day.
Having used it as my daily driver for over a week, I was impressed at just how long I could use the phone without having to recharge. I literally was able to get two full days of use out of it.
Needless to say, if you are a frequent traveller, the M2 will serve you well as your main phone or as your back up.
Camera
Asus has made efforts to improve the camera on the M2, packing in a 12-Megapixel main camera and a 5-Megapixel depth sensor on the back. It boasts a Sony IMX486 sensor with larger 1.25µm pixels that is said to offer better low-light performance on paper at least.
The M2 also benefits from having AI Scene Detection that recognises up to 13 different scenes and is able to adjust the settings accordingly. I wouldn't say that I'm the exact target market for this feature but I can see camera novices leaning towards this to help them take a better photo.
Unfortunately, the review unit that was issued did not come with this feature so I can't determine how well it works.
When it comes to real-world performance, I found the M2's camera to be middling at best. Autofocus always felt like it was 0.5 of a second slower from the time I tapped on the screen to capture the shot.
But looking at the quality of the photos, I did find that they looked detailed and sharp, at least under adequate lighting. I came to appreciate the colour reproduction which was quite natural and not overly saturated.
Night shots are improved admittedly, brighter than its predecessor but still can look like a blurry mess if you lean on the Night Mode.
The HDR mode is great for high contrasting scenes to bring back those highlights and brighten the shadows. But it doesn't work well if you are taking photos at low light as it needs you to keep your hands fairly steady.
I'm not much of a selfie taker but I can say this much, the 13-Megapixel works and it is good enough if you want to snap photos of yourself.
Video-wise, it was interesting to see Asus include 4K resolution video recording on the M2 as many phones at this price point stop short at Full HD resolution. The quality of the 4K videos are not going to blow a top-end smartphone out of the water but if you demand that extra resolution, this should do the trick.
On top of that, you do get Electronic Image Stabilisation (EIS), albeit for Full HD videos, but it is a feature I have come to appreciate.
Conclusion
So, does Asus' ZenFone Max Pro M2 warrant a look if you missed out on the first one? If you own the M1, give this one a miss as the differences are minor, and not earth-shattering. But if you are in the market and want a phone that can go for long hours without a recharge, this is definitely one to consider.
The large screen is certainly welcome but I found the build quality to be not as premium as before. The processor is serviceable, good for everyday use but the specs won't impress hardcore mobile gamers.
For the US$205 (RM859) price tag, I think the 4GB + 64GB variant of M2 definitely has better overall value packed into it compared to its predecessor. If you demand more, then go up to US$239 (RM999) for the higher end 6GB + 64GB variant, but you will only be gaining more RAM as storage remains the same.
Related Stories :
Keyword(s) :
Author Name :