Logitech launches AI-based whiteboard camera for work, learning
By Digital News Asia June 23, 2021
Can share whiteboard content into Microsoft Teams, Zoom with ease
Uses AI to render whiteboard presenter transparent, enhance clarity of content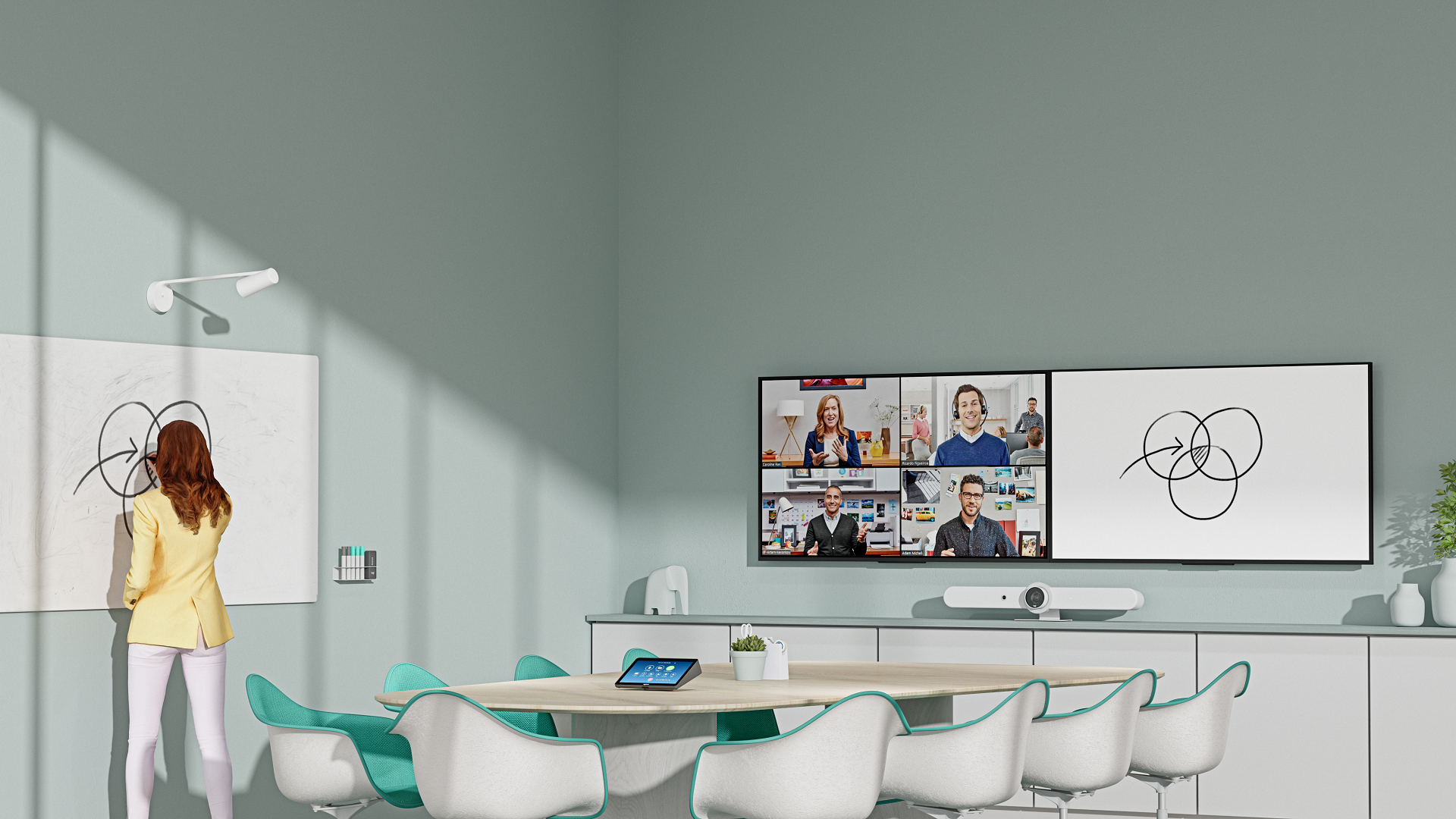 AT this point in time, hybrid work and learning is more pervasive than ever. The Covid-19 pandemic has necessitated a change in how we approach work and learning, which entails new solutions.
The Logitech Scribe would be one of them and it touts the use of an artificial intelligence (AI)-powered whiteboard camera, which essentially allows users to broadcast whiteboard content into video meetings, Logitech said in a statement.
Notably, the Logitech Scribe is compatible with services like Microsoft Teams and Zoom, meaning you can share your whiteboard scribbles and presentation virtually to your workmates/classmates/students.
Thanks to "enhanced integrations" with Microsoft Teams Rooms and Zoom Rooms, in-room participants can share whiteboard content into video meetings by pressing the wireless button included with the Scribe.
Logitech said the wireless button currently works with Zoom Rooms, and support for Teams Rooms will come later this year.
Scribe also works as a USB content camera with any video conferencing application, providing the flexibility to use Scribe in meeting rooms, classrooms, or even home offices, Logitech said.
"With the majority of Southeast Asia having to adapt to remote work and education, businesses have largely pivoted to a hybrid working model, while the education sector is increasingly embracing virtual and distance learning.
"However, there remains a gap in integrating non-digital content such as whiteboards, or sticky notes, into virtual meetings," said Bryan Lee, head of video collaboration at Logitech Southeast Asia.
Lee said Logitech Scribe closes the virtual and physical gap for meetings and lessons, allowing one to simply pick up a marker and draw on the whiteboard, facilitating an engaging environment to improve collaboration and enhance the learning experience.
"Thanks to its compatibility with popular cloud services like Teams and Zoom, we can now elevate non-digital collaborative content in high fidelity, in a seamless manner, Lee said.
The Logitech Scribe can capture dry erase surfaces up to six by four feet, providing virtual meeting participants real-time view of the whiteboard, the company said.
It uses built-in AI to render the presenter transparent, so remote users can see the whiteboard with nothing in the way. It also automatically enhances the colour of the markers to make it easier to read, even has the ability to detect other non-digital content like Post-its, it claimed.
Logitech Scribe is currently available in Singapore, Malaysia, Myanmar, and Vietnam, and will be available in Cambodia, Indonesia, Philippines, and Thailand, starting Aug 6. Prices start at US$1,199.
Related Stories :
Keyword(s) :
Author Name :