Telco battleground Q1 2017: Return of the King
By Goh Thean Eu August 25, 2017
Maxis overtook Digi in terms of prepaid and overall subscriber base
Extends its lead in the postpaid sector, after rival Celcom almost overtook it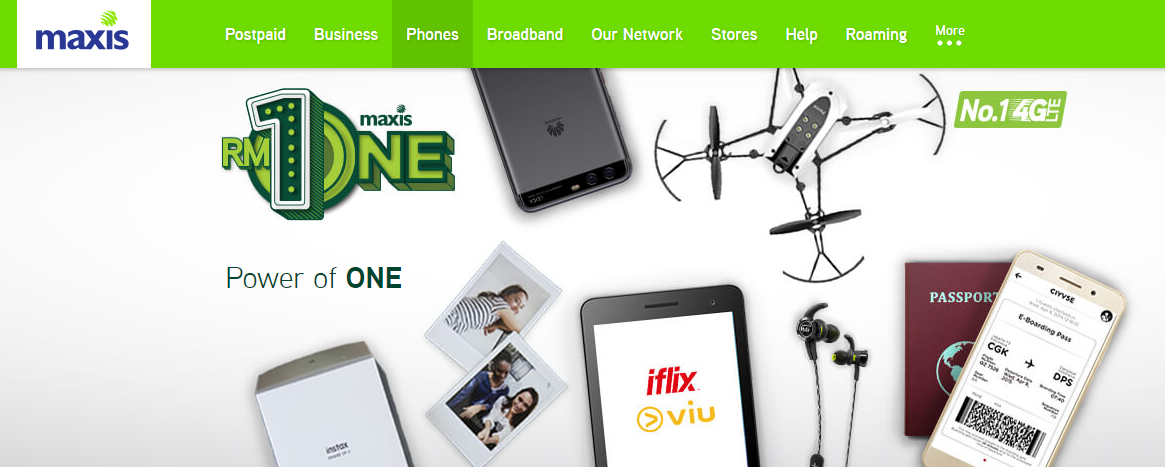 The Malaysian telecommunications industry is never short of a Hollywood-like script, as the first quarter saw Maxis regaining its lost ground and re-emerging as market leader once again. Hence my Peter Jackson-inspired headline.
To recap, Maxis was the Malaysian market leader in both the prepaid and postpaid segments for most of the 21st century. During the period, Celcom snatched the lead in terms of the overall subscriber base and prepaid subscriber base, and Digi, too, took the market leadership in both prepaid and overall subscriber base.
But, the leadership secured by its rivals appeared to be short-lived, as the company, controlled by tycoon Ananda Krishnan, has regained its throne in the telco space.
During the first quarter, Maxis overtook rival Telenor-controlled Digi.Com Bhd in terms of prepaid and overall subscriber base.
The first quarter also saw Maxis extending its lead in the postpaid sector, after rival Celcom almost overtook the company in terms of the postpaid subscriber base.
In short, Maxis now leads the market in both prepaid and postpaid subscriber base, and other key metrics as well – an impressive feat for a company whose CEO shared with DNA last year that it had embarked on a strategy of evolving based on three priorities, to become a company that does things very differently in the future.
Below is a snapshot of how the telcos performed in the first quarter of 2017:
Overall subscriber base and market share
Digi made 2016 memorable when it overtook Maxis as the country's largest mobile operator in terms of subscriber base. It was the first time the mobile operator had captured the leadership position based on this metric.
However, like most smartphone batteries these days, it (the lead) did not last long. In the first quarter, Maxis regained market leadership in terms of overall subscriber base.
The change in leadership wasn't because Maxis added more customers than Digi and Celcom. It was because Maxis did not lose as many customers as the other two telcos. During the first quarter, Maxis registered a 150,000 decline in terms of overall subscriber base (versus Q4 2016). In contrast, Digi suffered a net reduction of 520,000 subscribers and Celcom recorded a net reduction of 300,000 subscribers.
Prepaid subscriber base and market share
Although Digi lost its lead in the overall subscriber market share, it remained dominant in the prepaid space with a commanding lead of 37.3%.
Maxis gained the most market share during the first quarter with a 2.24 percentage point increase year-on-year (y-o-y).
While Celcom's market share may have declined by more than three percentage y-o-y, its market share remained unchanged at 28.4% compared against Q4 2016. Could this be a sign of the stabilisation of its prepaid business? Only time will tell.
Postpaid subscriber base and market share
Celcom recorded a good run for its postpaid subscriber market share in 2016, as it closed the gap with market leader Maxis. As at end 2016, Maxis had 37% market share while Celcom had 36.8%. At end 2015, Maxis had a commanding market share of 40.3% while Celcom had 36%.
Just as we thought Celcom could maintain its momentum into Q1 2017, and perhaps topple Maxis in the postpaid segment – Maxis managed to grow its subscriber base quarter-on-quarter (q-o-q) to 2.99 million. In contrast, Celcom recorded a marginal decline in its postpaid subscriber base at 2.95 million (Q4 2016: 2.96 million).
What made Maxis' performance impressive was that it was able to grow its postpaid base without having to lower its MaxisONE postpaid plans' entry packages and remain focused on the premium segment.
Service revenue and market share
During the first quarter, Maxis not only showed its dominance in terms of subscriber base, it also flexed its muscles in the topline.
A look at the top three's service revenue – revenue that excludes the money it gets from the sale of mobile devices – showed that Maxis managed to grow its service revenue market share by over one percentage point at 42%. During the quarter, its rivals Digi and Celcom registered a decline in market share.
Prepaid service revenue and market share
During the first quarter, Maxis also captured the lead in prepaid revenue market share with a remarkable 38.55% market share, with Digi slipping to the second spot.
This is a commendable achievement as Digi held the leadership position in terms of prepaid service revenue market share in 2014, 2015 and 2016.
*Although Celcom reported the lowest prepaid revenue, it is important to note that the reported revenue does not include inbound roaming revenue.
To regain its market lead, Digi – which suffered a net reduction in its prepaid subscriber base of around 600,000 – will need to grow its prepaid subscriber base significantly. Such a task, however, will not be easy – as the prepaid subscriber base by the big three has been on a declining trend.
Postpaid revenue and market share
During the first quarter, two of the big three were able to grow their postpaid revenue significantly. While Maxis suffered a slight decline in postpaid revenue, it was still able to capture the bigger piece of the market share.
With a commanding 44.6% market share, it will be a while before Celcom can surpass it.
However, as Celcom's postpaid revenue does not include inbound roaming revenue, the lead that Maxis is having may not be as wide as it seems.
Next page: Who is spending what and when
[Ed Note: This article first appeared in Telco Deep Dive 2017. You can download the entire pdf through the image of the cover above. We will also be running each of the stories from the Telco Deep Dive on DNA. Please send us your feedback at [email protected].]
Keyword(s) :
Author Name :