Telco Deep Dive: It's always sizzling in the telco space
By Karamjit Singh June 9, 2014
On May 26, Digital News Asia (DNA) released its first Deep Dive report, which looked at the telecommunications space in Malaysia. Over the next two weeks, we will be publishing the articles from the PDF report on our portal, plus other stories. To download the Telco Deep Dive, click here. In this article, DNA founder Karamjit Singh takes a quick look at the industry and explains the rationale behind the Telco Deep Dive report.
Definitely shaping out to be 'Year of Battles' for telcos
Changing consumer behaviours and new technologies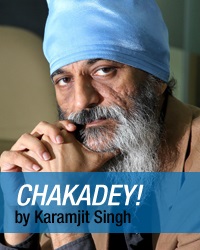 THE action is heating up in the Malaysian telecommunications market.

This not the first time I have started a telco article with that line! I guess the action is perpetually hot in the Malaysian telco market, especially on the mobile front.

According to Malaysian Communications and Multimedia Commission (MCMC) data, as of Dec 31, 2013, Malaysia had more than 42.95 million mobile subscribers, comprising 35.31 million prepaid subscribers and 7.64 million postpaid subscribers. These numbers translate to a mobile penetration rate of 143.6%.

The mature market means that the only way to increase market share is to grab it from competitors.

No doubt this is what Celcom Axiata Bhd chief executive officer Shazalli Ramly had in mind when he declared in March that 2014 was going to be a 'Year of Battles.' Mind you, this came fresh after the company announced it had crossed RM8 billion (US$2.5 billion) in revenue for the first time.

Clearly no-one is taking it easy, no-one resting on their laurels and no-one expects any quarter to be given in the intense battles that lie ahead for market share, mind share, share of wallet and even, to quote Shazalli, "share of customers' emotions."

In April, senior brass from Ericsson's management team, including chief executive officer Hans Vestberg, were in Kuala Lumpur (KL) to sign a deal with Celcom, which aims to further improve its network performance to deliver a superior experience to its 14.6 million subscribers (MVNO subscribers included) as at end-2013.

I was fortunate enough to have interviewed two members of its global management team, and it was an enlightening chat. And yes, those are my hands in the picture on this page.
Among the issues we discussed was the fact that consumers now rate the quality of their mobile experience as being more important than price. It is the first time this has happened since Ericsson started its annual Mobility Report 15 years ago.

Not to be outdone, Nokia too had its global CEO Rajiv Suri in town in May, when over 600 sales executives from around the world were in KL for their global sales meeting. Naturally, Rajiv did his rounds with the telco chiefs in town.

And, not surprisingly, both vendors also have commissioned reports that show how superior network performance leads to better customer experience and higher revenue from customers.

When talking about the telco sector, talk of spectrum is never far from the lips, and I am delighted that a leading telco sector analyst firm, UK-based Analysys Mason, has contributed an interesting piece dissecting the spectrum picture in Malaysia, including Telekom Malaysia throwing its hat in the ring too. Watch for that article in the coming days.

And naturally, no telco 'deep dive' can be complete without talking about the impact LTE (Long-Term Evolution) technology will have on the market, and here you will be keen to read Edwin Yapp's upcoming article on the elusive business model for LTE.

I am also excited that the highly regarded management consulting firm, the Boston Consulting Group, has given DNA permission to carry a recent telco article it ran on its portal, which talks about a number of new ways telcos can monetise their core assets in a digital world.

These include customer profiles and usage information on how and when we interact with the apps and features on our smartphones. Look out for that story too!

The manner we interact with our phones has changed mainly because many of us are now moving to or have moved to smartphones. And even when in the minority, we are voraciously consuming network resources, as evidenced by the comment from Maxis Bhd CEO Morten Lundal, who tells DNA that 98% of his company's network traffic is data based, with voice and SMS making up the other 2%.


What's amazing here is that slightly over 50% of Maxis customers are still using feature phones where voice and SMS are the main functions used. Clearly, smartphone customers are the drivers of data and growth for telcos in Malaysia.

And video is a huge driver of this rapid data growth, as Lundal points out and as the Ericsson duo I met did too.

And I happened to sit in on a presentation by a major Hong Kong media group recently, where its executives shared that watching video on smartphones was the second most popular activity among Hong Kong users, at 69%. Only reading news at 72% was a more popular activity on smartphones.

That percentage just goes to show too how so much of news consumption has gone digital – which brings me to my final point, that this inaugural DNA Deep Dive is the first time a digital-only version special focus has been produced on the telco sector in Malaysia.

The DNA team felt compelled to produce such a feature as there are just too many interesting things happening in the sector. We have also left out some stories in our PDF version, but you can catch all of those, as well as the articles in our Deep Dive, starting today on www.digitalnewsasia.com.

I hope you gain something out of the articles we have put together. Please share your feedback with me at [email protected].

Related Stories:

Celcom CEO: 2014 will be the 'Year of Battles'

Week in Review: Telco tales

Will LTE rescue mobile operators?

Global 4G/LTE divide will be wide in 2019: Ericsson Mobility Report

Mobile broadband the biggest opportunity for telcos: Ovum


For more technology news and the latest updates, follow us on Twitter, LinkedIn or Like us on Facebook.

Keyword(s) :
Author Name :