Telco Deep Dive: Interesting times ahead for broadband
By Goh Thean Eu June 17, 2014
On May 26, Digital News Asia (DNA) released its first Deep Dive report, which looked at the telecommunications space in Malaysia. Over these next two weeks, we will be publishing the articles from the PDF report on our portal, plus other stories. To download the Telco Deep Dive, click here. In this article, Goh Thean Eu looks at Malaysia's broadband landscape and its challenges.
Malaysian broadband has evolved from the 512Kbps state of 10 years ago
Room for improvement if we want to be on par with Singapore and Hong Kong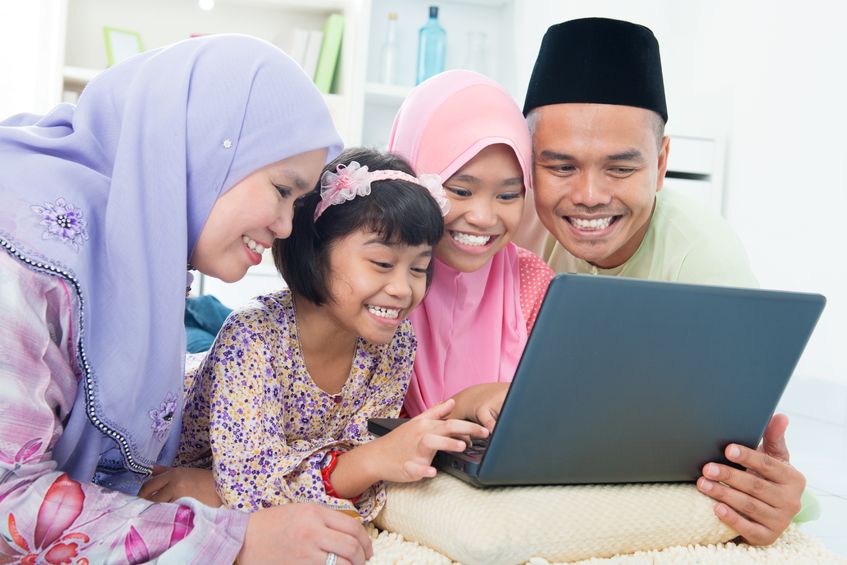 THE Malaysian broadband industry, which has been growing steadily over the past decade, is expected to go through interesting times ahead as services providers compete for ever-changing consumer needs.

Today's Internet users demand more stability and speed, as opposed to mere coverage. Some users may also look into value-added services such as Internet Protocol TV (IPTV) before deciding which broadband package to buy into.

The Malaysian broadband landscape has evolved tremendously from the state 10 years ago. Back then, Telekom Malaysia Bhd (TM) was offering 512 Kbps packages. Downloading a song would have taken several minutes, while downloading an entire movie was relatively unheard of.

Also, the country's broadband household penetration then may have been under 10%, an assumption based on the 2007 and 2008 household broadband penetration rates, which were at 15.2% and 21.1%, respectively.

Today however, most Malaysian households are enjoying download speeds of up to 20 Mbps. A simple document would take just a few seconds to be downloaded, and Internet users are not only just downloading movies, but entire TV series as well.

Meanwhile, Malaysia's broadband penetration rate, as of December 2013, is at 67.1%. In Kuala Lumpur (excluding Putrajaya), broadband penetration has exceeded 111%. Selangor and Penang, which are among the more industrialised states, have broadband penetration rates of approximately 80%.

Although TM still remains the dominant player, the fixed-line operator is facing competition on all fronts – from other fixed-line providers to mobile operators.

However, TM does not seem to be taking its fixed-broadband dominance for granted. Recently, it announced plans to acquire a controlling stake in wireless broadband operator Packet One Networks (Malaysia) Sdn Bhd or P1, as part of its overall ambition to be a 'full suite' service provider.


"This is in line with TM's vision of being an 'Information Exchange'," said TM group chief executive officer Zamzamzairani Mohd Isa during the announcement of the TM-P1 deal.

Over the near to medium term, TM will be competing fiercely with other big boys like TIME dotCom Bhd and Maxis Bhd in the fixed-broadband segment alone.

Competition with TIME will most likely involve the consumer and business segments in selected geographical areas.

"Maxis, on the other hand, could be a serious competitor for TM. Using TM's backhaul, it can potentially offer fixed broadband services to customers where TM has a presence in," said Edmund Tham, head of research at Mercury Securities, when contacted by Digital News Asia (DNA).

With the increasing competition amongst fixed and wireless services providers, and the increasing demand for quality bandwidth by consumers, users in Malaysia should expect better days ahead.

This could also result in Malaysia performing better in its next broadband speed survey. About two weeks before World Telecommunications Day, a survey conducted by Ookla caught most Malaysian telecommunications companies and authorities by surprise.

The survey revealed that the average broadband speed in Malaysia is slower than in Vietnam or Cambodia. It ranks Malaysia at 126 out of 192 countries surveyed.

While the survey may not be a true reflection of Malaysian broadband speeds, with industry regulator the Malaysian Communications and Multimedia Commission disputing Ookla's methodology, it was nevertheless a sign that much improvement is still needed before Malaysia can be on par with developed markets such as Singapore and Hong Kong.

It will be a long-haul task before Malaysia can become a broadband powerhouse, however, as there are significant portions of the country still deprived of quality broadband access.

As of end-2013, Kelantan, which is one of the least developed states in Malaysia, had a household broadband penetration rate of 41.9%. The two East Malaysian states of Sabah and Sarawak had broadband penetration rates of 53.8% and 53.5% respectively.

"One area that seriously needs to be looked into is rolling out broadband in the rural parts of Malaysia," said Tham.

Related Stories:

Malaysia is No1 in affordable broadband amongst emerging nations

Broadband nirvana: The last mile's the hardest

Broadband powers TM's growth

Ookla results not representative of Net speeds: MCMC

Broadband plays critical role in sustainable development: Report


For more technology news and the latest updates, follow us on Twitter, LinkedIn or Like us on Facebook.
Keyword(s) :
Author Name :