How affordable are Malaysia's 'affordable' broadband packages?
By Goh Thean Eu May 8, 2015
Affordable broadband critical for nation's 'digital economy' aspirations
Telcos have come on board, but just how affordable are their packages?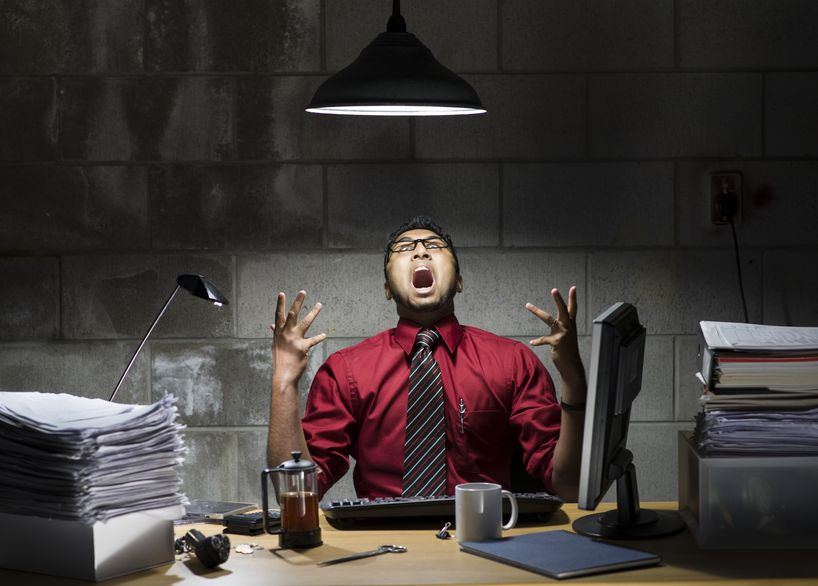 MALAYSIA has been working to develop its high-speed broadband infrastructure, as well as to make such services as affordable as possible, for some time now.

While the country's efforts to provide basic broadband connectivity began over a decade ago, its high-speed broadband (HSBB) connectivity journey began only about five years ago when the Malaysian Government and state-owned Telekom Malaysia Bhd (TM) collaborated in an RM11.3-billion HSBB project. [RM1 = US$0.28 at current rates]

The project, which was funded by both the Government and TM, involves building an HSBB infrastructure to cover more than 1.3 million 'premises passed' – in which an apartment block, office building, or a bungalow house is considered as one unit of 'premises passed.'

Today, based on TM's statistics alone, there are more than 1.24 million homes that have from 1-8Mbps connectivity, while over 729,000 homes have from 5-20Mbps connectivity.

These figures were derived from TM's fourth quarter 2014 results, in which it reported the residential customer base for its Streamyx broadband service and the customer base for its UniFi HSBB service.

As part of the Government's strategy to transform Malaysia into a 'digital economy,' the Ministry of Communications and Multimedia announced earlier this year that basic broadband packages will be reduced.

The announcement was timely, given that consumers were facing a higher cost of living as a result of the implementation of the Goods and Services Tax which went into effect on April 1.

Over the past few weeks, Malaysian telecommunications companies have launched new 'affordable' broadband packages. For example, TM launched its 1Mbps package for RM38 a month, while Maxis lowered the price of its Hotlink Tablet Sim pack by 50%, down to RM30.

Despite these efforts by the telecommunications companies, the debate on the affordability of broadband services in Malaysia still goes on.

Below is a breakdown of the packages that the service providers are offering, and how affordable they are compared with Singapore and Thailand.

Fixed broadband plans in Malaysia
The table above shows that it would be hard to get a like-for-like comparison on all the broadband plans that are available in Malaysia.

This is partly because the telcos are perhaps reluctant to be drawn into the comparison game, or what some like to call the 'differentiation strategy.'

Even in the 10Mbps space, the services that come bundled in TM's package and Maxis' package are different. TM charges slightly more than Maxis partly because its fixed-broadband plans come with its HyppTV video-on-demand services, as well as free phone calls to other TM fixed lines.

Based on the table above, it appears that TIME dotCom Bhd's 100Mbps package offers the most value – a staggering RM17.90 per Mbps.

While the plan comes with a 100GB quota, this limit may not be a major turnoff as its 'throttle speed' (the reduced speed when you exceed the 100GB quota) is set at 10Mbps.

The only 'turnoff' probably is that TIME's services are not widely available.

Affordable fixed-broadband?

In 2013, Malaysia came out top amongst emerging countries in The Affordability Report 2013, a study conducted by the Alliance For Affordable Internet (A4AI). The study compiled primary and secondary data. (For the full report, as well as information on the methodology, click here).

But how affordable are Malaysia's broadband plans versus other countries?

While each country's telecommunications services providers have different broadband packages, Digital News Asia (DNA) decided to pick Thai service provider True Corp's 20Mbps package, and compared it with Maxis' 20Mbps package and one of the entry-level fibre broadband packages offered by Singapore Telecommunications Ltd (Singtel).

The reason we picked Maxis and not TM is that the former's package does not come with IPTV (Internet Protocol Television) or VOD services. This makes it 'comparable' to Singtel's entry-level fibre broadband package, which does not come with a 24-month Home LIVECam subscription. True Corp's 20Mbps package also does not come with VOD or IPTV services.
While the above table may not be able to give a true reflection of the affordability levels of Malaysia's broadband plans, it does raise the question of whether there is further room for improvement.

Of course, one can argue that part of the reason why Singapore is able to offer 'more for less' is that the cost and complexity of laying fibre-optic cables in an island will be significantly lower than a dispersed geography like Malaysia's.

Although True Corp's 20Mbps at 799 baht a month may seem like a value deal, the company is also offering a 1,000Mbps package at a staggering 19,999 baht a month (RM2,149 or US$601). Singtel's package is S$50 per month (US$38) during the current promotional period; the usual price is S$99.90 (US$76) a month.

It is also worth noting that True Corp's 20Mbps package does not come with free voice calls. In contrast, Maxis' 20Mbps package comes with RM30 worth of voice credits.

Wireless broadband


Those with on-the-go needs would certainly be considering the various packages offered by Malaysian mobile operators.

While the monthly Internet surfing cap is significantly lower than what is offered with fixed-broadband services, the mobile operators have certainly been innovative and competitive when it comes to packaging their plans.

At the entry level, Maxis and Celcom are offering 4G (Fourth Generation) Internet surfing with a 1.5GB quota for RM48 a month, while Digi offers 1GB of quota for RM25 a month.

At the higher end, Maxis is offering a 48GB cap (inclusive of 36GB of off-peak quota) for RM158 a month.

While this plan may seem pricier than its own fixed broadband plans, both plans cater for different types of use. Fixed broadband is solely for home use, while the 4G wireless broadband package, which comes with an LTE or Long-Term Evolution mobile WiFi modem, allows one to get connected to the Internet anywhere.

Related Stories:

Big 3 support call to lower broadband charges: MCMC

The economic impact of broadband?

Slugfest: Malaysia's Big 3 mobile operators' FY 2014 performance

Telekom Malaysia announces two new broadband packages


For more technology news and the latest updates, follow us on Twitter, LinkedIn or Like us on Facebook.
Keyword(s) :
Author Name :