Digi adds self-serve channel, powered by WeChat
By Digital News Asia January 28, 2015
WeChat usage 'zero-rated' for Weekly and Monthly Prepaid Internet packages
First phase now, second will involve deeper integration with the platform
DIGI Telecommunications Sdn Bhd has announced a partnership with social communication application WeChat which would allow its customers to connect to Digi's Official Account on WeChat (ID: DIGI_MY) to perform various transactions.

These include checking their account status, purchasing Internet quota, gaining access to exclusive rewards, and sending feedback to customer service. These facilities are open to all WeChat users, Digi (formerly DiGi) said in a statement.

The move is part of the telco's new 'Digi Easy' brand focus to provide a consistent and seamless customer experience. The company launched a refreshed brand identity last week.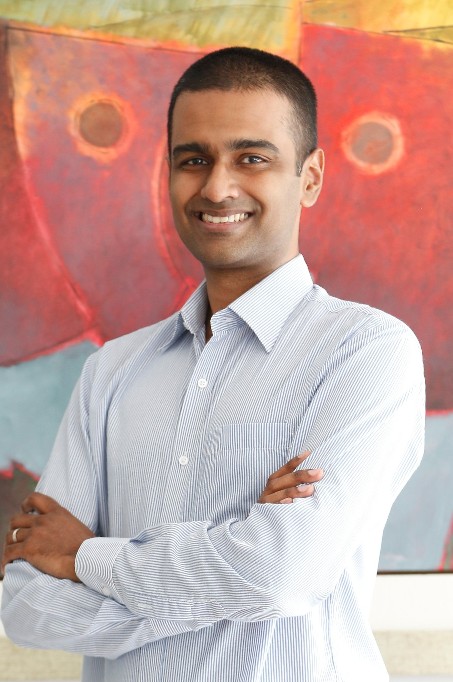 Currently, all WeChat usage is zero-rated for Digi customers on its Weekly and Monthly Prepaid Mobile Internet data packages, meaning users will have unlimited high speed access to WeChat without using up their quota from their subscribed data plan, Digi said.

"Digi is the first telco in Malaysia to work with WeChat in providing convenience and easy access to users through the popular social communications app," said Digi's digital services head Praveen Rajan Nadarajan (pic).

"Our reason for choosing to work with WeChat was simple: WeChat is more than just a messaging app. It has social elements and other functionality which allows us to reach out to a wide audience.

"Digi's WeChat Official Account is not merely a marketing platform; instead, through this partnership, we have integrated functionality with a clear focus of helping us serve our customers better interactively through the features made possible by WeChat," he claimed.

Digi said this partnership announcement spells out the initial phase of the relationship between it and WeChat.

As part of the second phase of the partnership, Digi will continue building deeper integration with WeChat that will bring more features to its customers through the Official Account. These will be rolled out over the course of 2015.

"We are excited to collaborate with Digi to offer users innovative mobile services at their fingertips," said Poshu Yeung, vice-president of International Business at Tencent, the company behind the WeChat app.

"With the zero-rated WeChat usage package for prepaid users, we are eliminating the barrier to entry and allowing more WeChat users to enjoy this popular communication app," he added.

To access Digi's Official Account, WeChat users simply need to add the Digi_MY WeChat ID from within the application or scan the QR code (pic below) from within the app.
Related Stories:

Data, more spectrum drivers of Digi's future

Digi launches new Internet-focused brand identity

Tencent ups the ante with WeChat, looking to build ecosystem

DiGi subs enjoy extended WhatsApp messaging


For more technology news and the latest updates, follow us on Twitter, LinkedIn or Like us on Facebook.
Keyword(s) :
Author Name :