Astro takes on Spotify and Deezer with its Raku app
By Goh Thean Eu April 20, 2015
Astro hopes 'Malaysian flavour' will attract more than just its radio listeners
Expects to achieve 500,000 downloads within six months
MALAYSIA'S largest pay-TV operator Astro Malaysia Holdings Bhd has launched its own music and radio streaming app called Raku, hoping that it would be able to make a difference – to Malaysian listeners and artistes, at least.

"We hope people can support Raku because it is a streaming service designed for Malaysians," said Astro chief operating officer Henry Tan.

"It has a lot of local flavour – you can mix and match the music and content of your choice," he said at the recent launch in Petaling Jaya.

Raku is short for Radio Aku ('My Radio' in Bahasa Malaysia). Astro said that with the free app, users can stream millions of songs and videos, and listen to more than 20 live radio stations and podcasts.

The app will also feature local community updates such as news, traffic and sports. Its interface is available in Bahasa Malaysia, English, Mandarin and Tamil.

Consumers who wish to enjoy more functionality can subscribe to Raku Premium, which comes with unlimited access to millions of songs, customised playlists, radio on-demand, and other bespoke add-ons such as being able to download music to their device for listening when offline.

With Premium access, they can create their own radio station and playlists and share the personalised playlist with their friends on social media.

Raku Premium is available at RM14.90 (US$4.10) per month for all Malaysians via www.raku.my and on Android, as well as at US$5.99 at the Apple App Store.


Meanwhile, Tan (pic) said Astro is not setting major targets for Raku as it is "new and one-of-its-kind," and is expected to "constantly evolve based on user feedback."

Nevertheless, he said he expects 500,000 downloads within the next six months.

"I think after about six months, we will be in a better position to share targets or expectations relating to Raku. It's too early now," he said.

As the free version allows users to listen to live radio content anytime and anywhere, it would seem that the low-hanging fruit is Astro's base of radio listeners. As at Jan 31, 2015, it had a radio listenership of over 12.93 million.

However, Tan said he hopes that the app would be able to attract a wider audience. "Hopefully, it goes beyond Astro Radio – this is designed with Malaysians in mind."

Monetisation

Astro does have a few ways to make money from the app. For a start, the free version would have advertisements even if users are listening to their favourite celebrities' playlist of songs. (The app allows a paid user to create a playlists from a database of over a million songs, which can then be shared with all users.)

The other income-earner is of course subscription to its Premium service.

The third way will have Astro approaching brands and companies which may want to create their own playlists.

"If they want the ads to be more personalised, perhaps creating particular playlists because they think this kind of music is what the brands want to be associated with – that can be done," said Tan.

Tan said that Astro, which has its own dedicated team operating Raku, has no immediate plans to bundle its radio and Raku advertising.

"It's not part of the immediate game-plan, but if it happens that way, we will be happy about it," he added.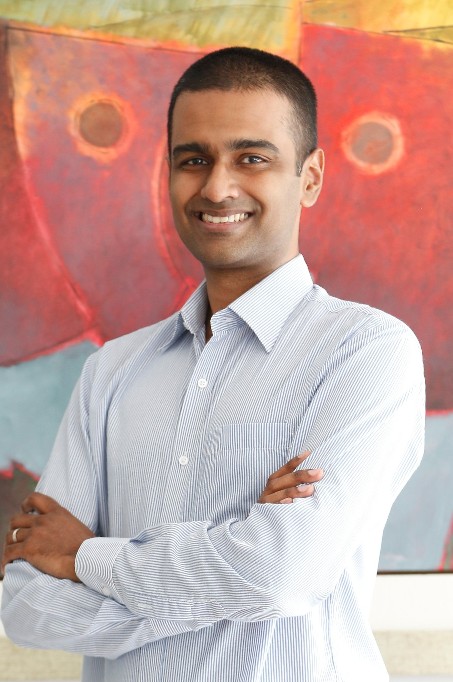 At its launch, Raku also welcomed mobile services provider Digi Telecommunications as its first premier advertising partner.

"We're happy to partner with Raku as it is very much in line with the 'Digi Live' brand objective to offer our customers the newest and most inspiring entertainment content, along with the latest digital service innovations from partners," said Praveen Rajan (pic), head of Digi's Digital Services.

"Now customers who listen to Hitz.fm, Era.fm and My.fm are able to enjoy unlimited streaming via our newly launched Digi Music Freedom pass," he added.

In March, Digi announced that its subscribers with an Internet plan can activate the Music Freedom pass to stream all the music they want from the music discovery, streaming and Internet radio services including Deezer, Spotify, Rdio, KKBox, Soundhound, Hitz.fm, Era.fm, My.fm, BE-AT.TV and Q.us.

'Minimal' cannibalisation

When asked, Tan said he believes that there will be "minimal cannibalisation' between its radio services and Raku.

"I think the marketplace is big enough and the offering is slightly different. I believe that there will be always a role for radio, and then there will always be a role for services that let people be in control of their playlist.

"I mean, on some days, we may be in the 'surprise me' mood when we may not want to pick and choose the songs we listen to. That's when we switch on the radio.

"It's like consuming food. Some days you have a special craving for a particular food, and some days, you are satisfied with any type of food," he added.

Based on a rough calculation, it appears that there is more for Astro to gain than to lose in terms of revenue if Raku becomes a success.

Assuming one million of its radio listeners become paid subscribers to Raku, Astro could potentially make approximately RM180 million (US$49.5 million) in revenue over a 12-month period. That is comparable with Astro Radio's total advertising income of RM261 million (US$71.8 million) for financial year 2015, ended Jan 31.

The company said it will share a portion of the subscription fees with local artistes as they place their songs or live performances on Raku.

"As the music industry has been affected quite a fair bit by privacy, we hope Raku is one of the ways where we can get to feature the works of our local artistes," said Tan.

Local artistes who have a playlist on Raku include Noh Salleh, Tres Empre, Bittersweet, Enterprise, Man Bai, Alleycats, Dasha Logan and indie bands such as Paper Plane Pursuit, Pop Shuvit and Bunkface.

Local deejays with playlists on the radio streaming service include Ean, Jin and RD (hitz fm), Haniff and Hani (ERA fm), and Aanantha (THR Raaga).

A full description of Raku services is available on its website.

Related Stories:

Digi offers unlimited music streaming to its Internet users

Spotify comes to Malaysia... and about time too

Malaysian music streaming provider unfazed by new iTunes service

DiGi rolls out music streaming bundle with Deezer


For more technology news and the latest updates, follow us on Twitter, LinkedIn or Like us on Facebook.


Keyword(s) :
Author Name :