Catcha Media subsidiaries in RM60mil merger with Says.com
By Digital News Asia May 15, 2013
New company creates one of Malaysia's largest digital advertising groups
Expected profitability should see consideration of an IPO within 12 months, says Catcha Media
CATCHA Media Bhd said it has entered into a term sheet agreement to merge certain assets with Says Sdn Bhd, the owner of Says.com.

The approximately RM60-million (US$19.95-million) merger will see Catcha Media subsidiaries and Says.com come together to form a digital advertising business that could revolutionise the way advertisers reach out to Malaysia's increasingly socially connected populace, Catcha Media said in a statement.

Says.com is a unique country-specific crowd sourced content broadcasting platform that leverages active social media users to curate and share trending news items, paying them when they broadcast advertiser-sponsored content.

Its cofounder and chief executive officer is famous technology entrepreneur Khailee Ng, who also co-founded GroupsMore, the Malaysian group-buying company that was acquired by Groupon in 2011 to form its local operation.

By leveraging Catcha Media Berhad's already established digital content leadership and broad online advertising base, and pairing that with the power of social media and viral marketing via Says.com, the new merged entity believes it can capture a significant piece of Malaysia's rapidly growing digital advertising spend.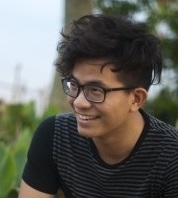 "As numerous studies remind advertisers that consumers spend more on social media than TV, we see a shift towards the advertising of the future, where marketing messages take shape as sharable 'social' content rather than the way it presently appears to users – as interruptions," said Ng (pic).

"Says.com is designed to put advertiser content at the centre of social attention, positioning brands to capture the new generation of consumers," he added.

Catcha Media also operates all of Microsoft Corp's online properties in Malaysia, including MSN Malaysia, Windows Live Messenger and Hotmail, as well as the advertising space for Malaysia's largest technology forum, Lowyat.net.

The Catcha Media Berhad businesses that will be merged with Says.com include digital advertising businesses that currently reach 9.78 million Malaysians every month, and its publishing business that currently publishes 15 magazine titles.

Says.com already serves over 80 leading brands including Nike, Coca-Cola, Unilever, Maxis and Nestle.


The new merged company will be funded through its continuing operations and is expected to be one of the most profitable Internet groups in the region, Catcha Media claimed.

Mapping out the company's immediate plans, Catcha Media CEO Patrick Grove (pic) said, "Digital marketing is the future; social media marketing is the apex of this future and is the fastest growing media category on the planet.

"This new company offers a tremendous opportunity to dominate the future of digital marketing in Malaysia by pairing two clear leaders in the space in a manner that creates a holistic and complete solution for any brand looking to ride the crest of the new media wave.

"We intend to expand this business regionally and the expected profitability of this merged entity should make us able to consider an IPO within the coming 12 months," he claimed.

Related Stories:
Catcha to invest US$150mil in online businesses in Asean

Two more panelists for Disrupt

Japan's Opt acquires 90% stake in Catcha Digital Asia

For more technology news and the latest updates, follow @dnewsasia on Twitter or Like us on Facebook.
Keyword(s) :
Author Name :