Week in Review: When reality matches the PR
By A. Asohan February 14, 2014
JFDI.Asia puts in foundation for more activity in Malaysia in pact with MDeC
Malaysian ecosystem still faces challenges, but the pieces are starting to click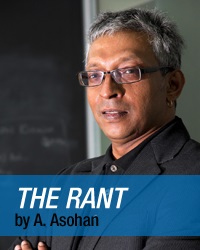 WHEN you've been a journalist as long as I have – yes, it dates back to the previous century – then you kind of build up this shell of cynicism and jadedness to stop yourself from believing too much of the public relations (PR) spiel that organisations spew out.

It helps in handling the inevitable disappointment that follows with the declarations and proclamations that most organisations make. Even when you figure some people are being sincere, you tell yourself unforeseen circumstances beckon, Murphy's Law rules with an iron hand, or the worst any journalist faces, that they are just telling you what they think you want to hear.

So it's always nice when a plan comes through. Hugh Mason and his team at JFDI.Asia in Singapore have been talking for months now about their regional – and even global – focus, and about how they want to build bridges (not mere causeways) between the startup ecosystems in Malaysia and Singapore.

That there is rivalry between the two nations cannot be denied – after all, when somebody pours investments into one country, he has all that much less to spend in the other – but Mason has been insisting that it doesn't have to be a zero-sum game.

But … you know, I've heard it all before. Multinationals and individuals who set up a regional base in Singapore tend to lose that 'multiple market' focus. Sure, it could be the lure of flavourless Asian cuisine, but it also could be that there are vibrant and dynamic things happening down south that ultimately, all their bandwidth is soaked up.

So it was a pleasant surprise to read the news yesterday (Feb 13) that JFDI.Asia will be more involved in the Malaysian ecosystem, and will be driving the MSC Malaysia Startup Accelerator Lite programme by Multimedia Development Corporation (MDeC).

They're certainly pushing all the right buttons here, with MDeC saying that the "programme aims to help Malaysian early-stage ICT startups unlock their potential by systematically mapping out their founders' goals, current reality and options for growth, and connecting them to national and international mentors and investors."

It's also nice to see MDeC responding. Digital News Asia (DNA), and especially yours truly, has come down hard sometimes on the national ICT custodian and how it deals with startups, a very different ballgame from the traditional ICT industry it is so used to.

But there are some good people working in the agency – people who are tapped into the ecosystem, or if they are not, willing to admit it and learn.

Indeed, Silicon Valley-based Founder Institute is upping its involvement in Malaysia, and among the factors its chief executive officer Adeo Ressi cited for his enthusiasm and belief were the tremendous cooperation and beyond-the-call-of-duty work the folk at MDeC always extended to him and his team.

Malaysia still has problems and challenges in building up its startup ecosystem. We need a more solid and less risk-averse investment community, we need more startups with actual technology underpinning their business (rather than just services companies using technology to run their business), and Malaysian academia certainly needs to step up.

But as my colleague Karamjit Singh has written before, some of the pieces are moving into place. I am not sure that 2014 will be Startup Malaysia Year as he so enthusiastically put it, but we're certainly heading in the right direction.

Editor's Picks:

MDeC rolls out JFDI.Asia-powered 'accelerator lite' programme

Digerati50: Be willing to sacrifice everything

Will TD-LTE make a difference for YTL Comms?

Embrace API development to boost UC: Tata Communications

SAP out to reinvent itself, wooing young software talents

Takaful Malaysia says yes to inhousing, no to outsourcing

Kehmistry makes Valentine's Day debut with U Mobile


Previous Instalments:
Week in Review: You are not indestructible!

Week in Review: Attitudes towards failure changing

Week in Review: 50 to watch and be inspired by

Week in Review: Defending the rights of all Malaysian netizens

Week in Review: How do we measure the Minister in 2014?

Week in Review: Stand up and be seen


For more technology news and the latest updates, follow us on Twitter, LinkedIn or Like us on Facebook.
Keyword(s) :
Author Name :