Week in Review: Is Malaysia ready to welcome them?
By Karamjit Singh November 7, 2014
Country wants to attract entrepreneurs globally to be based there
But two new funding channels announced are Malaysian-focused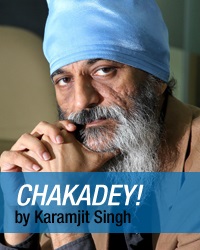 THIS week, two of Digital News Asia's Digerati50 have been making waves through the funding deals they have signed – not in terms of receiving funding, but in terms of opening up access to more funding for entrepreneurs in Malaysia.

On Tuesday, Malaysia Venture Capital Management (Mavcap) chief executive Jamaludin Bujang partnered with Axiata Group Bhd to launch a US$30-million (RM100-million) venture fund.

Then on Thursday, Cradle Fund chief executive officer Nazrin Hassan announced that his agency would now be able to make equity co-investments, and for starters, has made available US$6.9 million (RM23 million) over two years for tech entrepreneurs.

Wait, let me be clearer – both funds are for Malaysian entrepreneurs, not entrepreneurs based in Malaysia.

I just want to make that distinction clear because the country now wants to make itself a welcoming place for tech entrepreneurs from around the world to launch their startups from. It already is a strong destination for global tech companies, especially in hardware.

But I wonder if we are ready to welcome them, especially from the funding aspect, when almost every government fund is exclusively for Malaysians. If the Government feels it still needs to strongly support Malaysian entrepreneurs, then let's not be premature with policy announcements welcoming entrepreneurs from around the world, if we can't offer them a stronger value proposition.

The last thing we want is to attract entrepreneurs to Malaysia, only for them to leave to Singapore where public funds are available – via matching fund schemes – for any entrepreneur who incorporates their company and locates themselves there.

In fact, this is what led Lau Kin Wai, a Malaysian, to launch his FatFish Group in Singapore in 2010 with S$500,000 (US$386,000). FatFish is now a partner of Cradle's equity co-investment, allocating RM3 million (US$897,000).

I was chatting with Lau after the Cradle announcement and asked him if Indonesia had any such public initiatives, and he said the nation still had many social issues to focus its resources on that it can't even allocate funding for its own startups yet. That's being very practical.

As it is, the fairly vibrant startup scene in Malaysia is already beginning to attract attention of investors from the region and soon, entrepreneurs too, though we already have a very small number of non-Malaysian entrepreneurs building their startups from Malaysia.

So until some public money is available to all entrepreneurs based out of Malaysia, I am wary of any specific push to invite them to Malaysia to launch their ideas.

But what could quickly change this situation is that if Cradle, in its subsequent co-invest partnerships, opens up funding to all entrepreneurs; and if Axiata, a government-linked corporation, opens up its next fund to entrepreneurs who wish to use Malaysia as the base to chase their startup dreams.

Now that would be interesting.

Finally, this week's most popular article was Axiata gets into startup game via US$30mil fund with Mavcap.

Editor's Picks:

Cradle starts co-investing for equity

Grove-backed Frontier Digital Ventures goes into 'aggressive' mod...

Axiata gets into startup game via US$30mil fund with Mavcap

Digesting news, the new Yahoo! way

Telstra's chief scientist on the future of enterprise computing

How RM10 made a difference to a sewing-machine retailer's business

PropertyGuru SmartSelect to ease research stress in Singapore


Previous Instalments:

Week in Review: Execution always trumps 'me too' model

Week in Review: From Norway to Singapore to Malaysia

Week in Review: It just might be 'Startup Malaysia Year'

Week in Review: Picking yourself up from a stumble, and MOL

Week in Review: Milestones and markers


For more technology news and the latest updates, follow @dnewsasia on Twitter or Like us on Facebook.
Keyword(s) :
Author Name :