Week in Review: How you spend the money
By Karamjit Singh July 4, 2014
Indications are that local investors prefer prudent spending
Startups must be upfront about how money will be used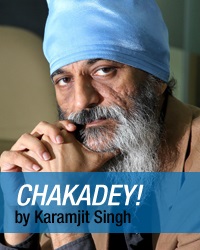 SO how should you spend the money, once you get it from an investor? And how does the investor who gives you the money want you to spend it?

Leaving aside angel investors, when it comes to venture capitalists (VCs) at least, Edwin Tay of EasyUni's observations are interesting. In the midst of raising his Series B round, he says that regional VCs have a more aggressive mindset than local ones when it comes to how their money should be used by the entrepreneurs they invest in.

Basically, regional VCs want you to run even faster once they have invested in you. They see a clear value in their startups acquiring market share, talent and other resources as fast as possible, more so if there is a strong competitor in the same space.

This is probably why GrabTaxi raised two large rounds of funding within a year. When you have a competitor, in this case EasyTaxi, which has an investor with deep pockets (Rocket Internet), execution speed becomes a key weapon.

And while Tay says there is at least one Malaysian-based VC with a similar mindset, the others prefer their investees to spend prudently. This makes me wonder if they are not inadvertently holding back the companies from achieving their full potential .

It's like driving with one hand on the handbrake while you're trying to accelerate.

The last time an entrepreneur shared the same observation, it was C.S. Goh of SelectTV a few years back. A Digital News Asia Digerati50, Goh was frustrated by the fact that Malaysian VCs actually want you to lower your risk taking.


I guess the best way to deal with this 'cultural and mindset difference,' as entrepreneur-cum-angel investor Bob Chua puts it in his early morning response to me, is to be very clear and upfront about how the proceeds will be invested – that is, in talent, market entry, scaling the technology, etc.

Chua, also a DNA Digerati50, recently made a seven-digit investment into a very interesting drone startup, Dragonfly Robotix, in Sabah.

I guess from an investor's point of view, this is not being unreasonable. Entrepreneurs must clearly know why and how they plan to invest the money they raise.

If even a risk-taker like Chua does not want entrepreneurs to make mistakes with the money he invests in them, and prefers them "to spend wisely to achieve their objectives," what more our VCs, the majority of whom, as Chua rightly notes, do not have an entrepreneurial background but were mainly investment bankers in the past.

Raising money is already so difficult that most entrepreneurs will take it from wherever they get it, because you can still invest the money to grow, even if it comes with the brakes on. And nobody is restricting them to look within Malaysia only. That is already clear from the fact that some of our startups have raised money regionally.

I guess the best way to get local investors to loosen the handbrakes with their money is for the entrepreneur to walk away from their money, take it from a regional source, and then make sure you are successful.

Then perhaps the next time that same Malaysian investor makes an offer to invest in a startup, the handbrakes will be off.

What has your experience been with your Malaysian investor?

Editor's Picks:

Idyllic Sabah plays home to drone startup Dragonfly Robotix

EasyTaxi continues rapid ride, eyes Asian expansion

Education portal EasyUni looking to raise Series B funding

Suresh Sidhu of Celcom takes charge of Axiata subsidiary e.co

IoT in Malaysia: Challenges ahead before it goes viral

Being proactive is the best defence: Ixia

Facebook under fire for conducting secretive emotions study


Previous Instalments:

Week in Review: Fusionex's US$12.5mil bid for talent

Week in Review: Badlisham the bridge across that 'trust chasm'?

Week in Review: University R&D not aligned to national interests

Week in Review: Doesn't matter where the money comes from

Week in Review: DNA is global tech media too

For more technology news and the latest updates, follow us on Twitter, LinkedIn or Like us on Facebook.


Keyword(s) :
Author Name :