Disrupt #26: The highs and lows of 2014
By Karamjit Singh December 11, 2014
Hear from Cradle's Nazrin Hassan, DNA's Karamjit Singh, and Teak's Chok
An eventful year for the Malaysian ecosystem draws to an end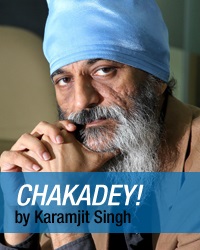 IT will be easy to think that GrabTaxi raising that US$250 million last week would be the highlight of 2014 for our tech ecosystem, just as it would be to assume that the free fall in MOL Global's share price since it announced delaying its debut earnings call and its chief financial officer quitting to be the low point.

But are they? In a year when a lot has happened in the policy, funding, IT industry and tech entrepreneurial space, what have been some of the highs and lows? What have been some of yours?

Was the establishment of the Malaysian Global Innovation and Creativity Centre (MaGIC) the high point? Or even the listing of MOL Global on Nasdaq, despite its early rocky ride? Would some even say the US$30 million (RM100 million) fund set up by Axiata Group Bhd as the low point, mainly because of the bumiputera skew of the fund?


To find out what Cradle Fund chief executive officer Nazrin Hassan and long-time venture capitalist Chok Kwee Bee (pic) of Teak Capital think, come join us at the last DNA-TeAM Disrupt panel discussion of the year next Wednesday, Dec 17 at the MaGIC headquarters in Cyberjaya. Incidentally, both Nazrin and Chok are DNA Digerati50.

MaGIC is playing host to the final Disrupt of the year, and is also the sponsor. Disrupt is organised by Digital News Asia (DNA) and the Technopreneurs Association of Malaysia.

It's going to be so much fun that I am jumping in as the third panelist instead of playing my usual moderator role. Do lock in your spot for Disrupt now and do challenge us with our predictions for 2015 as well!

See you next Wednesday, Dec 17 from 5:30-7:30pm, at MaGIC, Persiaran Apec, Block 3730, 63000 Cyberjaya. Admission is free but to book your tickets, please click below.
Related Stories:

MOL Global continues to face investor backlash

GrabTaxi's US$250mil round: The pressure is on

The MaGIC CEO and the crucible of fire

TeAM and DNA out to 'Disrupt' the ecosystem


For more technology news and the latest updates, follow @dnewsasia on Twitter or Like us on Facebook.
Keyword(s) :
Author Name :