Deep Dive: It's sizzling in the telco world
By Karamjit Singh May 26, 2014
DNA introduces its inaugural Deep Dive series
First time digital only focus produced on telco sector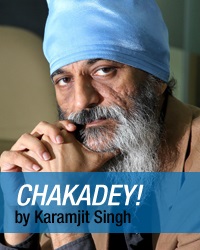 I AM excited to bring to you DNA's inaugural Deep Dive report, and it is on the sizzling telecommunications industry in Malaysia.

As I noted in one of my articles in the 16-page PDF Telco Deep Dive, the telco market here, especially on the mobile side, has always been exciting – but it has become even more so this year.

With spectrum refarming due for 2015, every one of the incumbents is probably a little nervous about how their spectrum is going to be allocated by industry regulator the Malaysian Communications and Multimedia Commission (MCMC).

Meanwhile, beyond spectrum, the industry's giant Telekom Malaysia Bhd (TM) has decided to re-enter the mobile arena through its acquisition of Packet One Networks Sdn Bhd (P1), making all the incumbents even more nervous.

It is going to be even more of a battlefield now for the hearts and minds of customers.

With MCMC data showing that as of Dec 31, 2013, Malaysia had more than 42.95 million mobile subscribers, comprising 35.31 million prepaid subscribers and 7.64 million postpaid subscribers, the market is clearly saturated. These numbers translate to a mobile penetration rate of 143.6%.


Anyone who wants to increase market share will have to do so by grabbing customers away from a competitor. But the latest research reveals that customers are not just looking at price as the main factor for them to maintain a relationship with their telco service provider.

For the first time in the 15-year history of an annual survey that Ericsson conducts, the Mobility Report, consumers are rating performance as more important than price in gauging their experience with their mobile service provider.

How will this shake the market here? Will we see heavier investments in networks? Will the MCMC keep dishing out fines for dropped calls to our operators? Can Maxis chief executive officer Morten Lundal successfully change mindsets in his company? Is the new campaign, 'It's Not OK to Be OK,' the start of more aggressive internal and external changes to come?

You can always follow the latest industry happenings on DNA, but for now, please download the PDF to enjoy the stories we have brought to you – registration not needed!

I should point out that this inaugural DNA Deep Dive is the first time a Malaysian media company has produced a digital-only special focus on the telco sector in Malaysia.

The DNA team felt compelled to produce such a feature as there are just too many interesting things happening in the sector.

We are also pleased that highly regarded management consulting firm, The Boston Consulting Group, has given DNA permission to carry a recent telco article it ran on its portal, which talks about a number of new ways telcos can monetise their core assets in a digital world.

And be sure to check out the infographic which shows you how your own body can be a network that transmits data!

Happy reading.

Related Stories:

Week in Review: Telco tales

Mobile broadband the biggest opportunity for telcos: Ovum

Telenor's Asia CEO Brekke on OTT and spectrum re-farming

No 1 risk for telcos is failure to adapt to new technologies: EY study

Digerati50: DNA's first print publication


For more technology news and the latest updates, follow us on Twitter, LinkedIn or Like us on Facebook.
Keyword(s) :
Author Name :