Gazing into the crystal ball: Networking in 2016
By David Hughes January 20, 2016
SD-WAN will go mainstream as companies look to give life to their idle Internet links
Leading networking companies are shipping more than 75% of their products as software
AS we reflect on 2015 and look ahead to 2016, there are themes that will continue to gain momentum, while new trends will emerge.

Last year, we predicted that the software-defined wide-area network (SD-WAN) would move quickly from initial concept to production deployments.

That has definitely happened with companies like Interroll, Group Dekko, Kingston, and more looking to reduce the cost and complexity of MPLS networking by deploying broadband connections.

[MPLS or multiprotocol label switching directs data from one network node to the next without actually examining the packet.]

This year, SD-WAN will go mainstream. We will see more companies leveraging SD-WAN technology to bring their idle Internet links to life, adding broadband Internet as part of a hybrid MPLS-Internet WAN, or even ditching MPLS and implementing dual broadband connections to the branch.

The now proven SD-WAN capabilities, including Dynamic Path Control and zero touch provisioning, make dual Internet connectivity simple to deploy and manage, and deliver companies with a more cost-effective means of achieving 99.99% service availability.

Last year we discussed the adoption of 4G LTE in the branch. Going forward into 2016, we should see more 4G LTE (Fourth Generation/ Long-Term Evolution) being deployed in the branch.

This is where IT organisations can quickly deliver the bandwidth remote users need in the branch, either as part of a rapid, instant-on branch startup, or as secondary connectivity to ensure uptime and always-on access to business-critical applications in the event of a blackout or brownout on the primary WAN links.

While priced higher than other forms of connectivity, and usually priced based on usage, 4G LTE can be an ideal solution for branch startup or fallback link technology.

We also saw the network software revolution continue in 2015, and it should get even stronger as more network stalwarts release software versions of their legacy products.

Companies on the leading edge of the network software revolution are shipping more than 75% of their products as software, and that adoption curve should continue.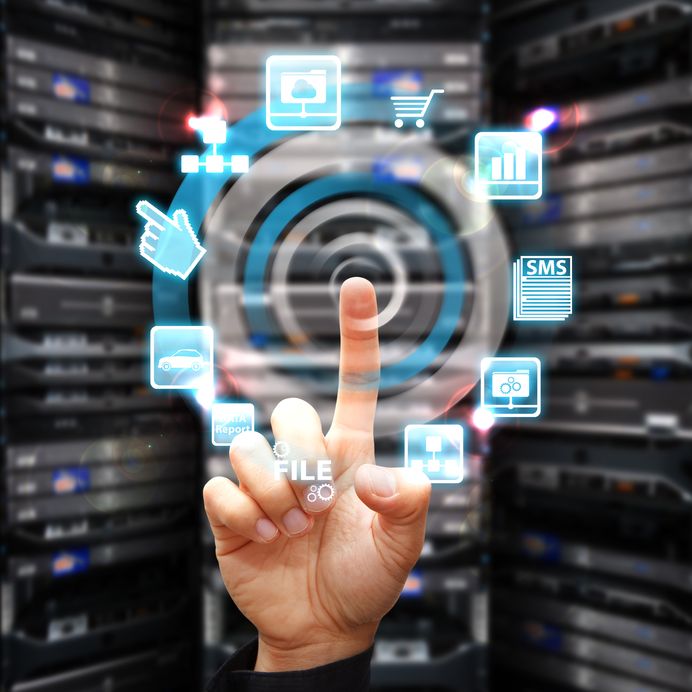 And while the industry continues to navigate its way through the deluge of varying SDN (software-defined networking) technologies and products, the adoption of Network Function Virtualisation (NFV) within service providers will start to take off.

Service providers are realising they can start virtualising network functions using software today, and in 2016, we will see more NFV adoption, independent of SDN rollouts.

We are also seeing the emergence of regionalised networking services. The key idea here is to provide IT with a new option for deploying advanced networking services like firewalls or universal communications.

The two traditional options are to either (a) distribute these functions to the branches, which drives up branch complexity and increases management costs, or (b) implement those services centrally in a data centre, simplifying management but often impacting user experience due to the backhaul involved in dragging the traffic to the central site.

In 2016, we will see more companies regionalising services, taking advantage of simplified management and secure, controlled deployment – while delivering better user experience by keeping the services closer to end-users.

Regionalised services can be deployed in private regional network hubs, owned and operated by the enterprise.

For companies that would rather outsource this altogether, we are seeing the emergence of security-as-a-service offerings such as Zscaler (which has of order 100 regional hubs), or Unified Communications-as-a-Service (UCaaS) offerings from the likes of Orange Business Services, 8X8, HP and others.

We also see IT organisations rolling out network hubs with the likes of Equinix, or using Infrastructure-as-a-Service (IaaS) offerings such as those delivered by Amazon Web Services (AWS) and Microsoft Azure to deploy their own cloud-based regional hubs.

This trend dovetails nicely with SD-WAN, which enables enterprises to build virtual WANs, which span not only their physical locations, but also there cloud operations, be it IaaS, SaaS, or as we discuss here, XaaS. This will encourage more regionalised service deployment in 2016.

In 2016, we will also see the emergence of new branch office architectures.


Instead of deploying an expensive integrated services router as a Swiss army knife, we envisage enterprises preferring two new alternatives: The thin branch and the converged branch.

As services become more centralised and regionalised, the traditional networking footprint in small-to-medium branches can be replaced with a simple SD-WAN edge device.

For larger branches, we will start to see increased adoption of hyper-converged infrastructure solutions from the likes of Nutanix, where physical compute and storage resources are complemented with network functions running as virtual machines (VMs).

As SD-WAN gains additional attention and momentum among enterprise IT organisations, in 2016, service providers will be prompted to move quickly to augment their MPLS services with some form of SD-WAN managed service offering.

They will join a few pioneers like Interoute, which are already implementing this model and offering SD-WAN type services to their customers.

Finally, as the amount of network health information collected increases, 2016 will see more powerful analytics and visibility techniques emerge to help IT teams to simultaneously identify broader usage trends, as well as be guided though the gigabytes of raw data to more easily find the 'needle in the haystack' when troubleshooting network and application issues.

David Hughes is the chief executive officer of WAN specialist Silver Peak Systems.

Related Stories:

Open standards, co-creation to drive networks: Juniper chief

SDN: Get out of the Walkman era, companies urged

SD-WAN: Threat or opportunity for telcos?


For more technology news and the latest updates, follow us on Twitter, LinkedIn or Like us on Facebook.

Keyword(s) :
Author Name :