Say hello to hybrid cloud enablement with Tata's new global platform
By Digital News Asia November 5, 2014
Business-class SLAs over public Net in partnership with over 20 service providers
Private connectivity to cloud service providers including AWS and Microsoft Azure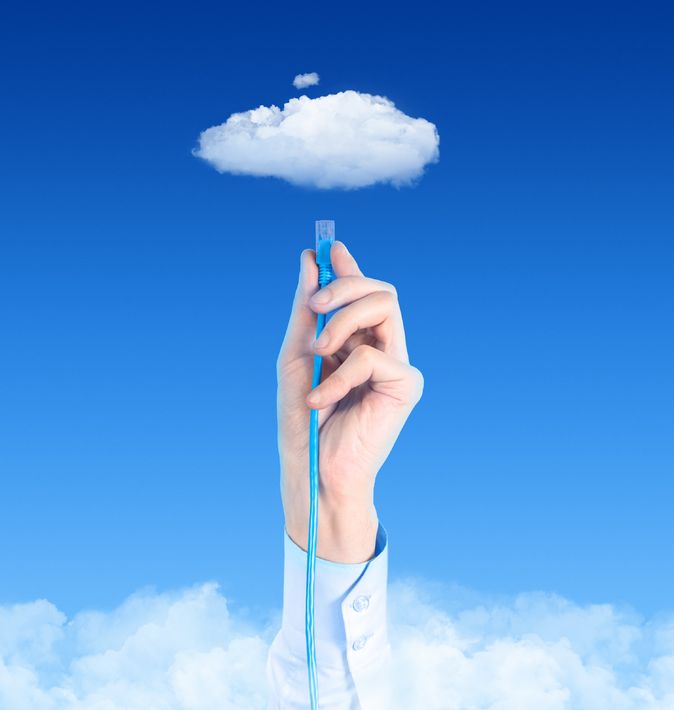 TATA Communications has launched IZO, a global network platform which it said enhances hybrid cloud enablement.

IZO brings a new way of tackling the complications and challenges that businesses face in realising the potential of the cloud, the company said in a statement.

With it, Tata as a single provider offers access to a full ecosystem of network, cloud and data centre connectivity, making it simple for businesses to connect and build their cloud, their way – whether private, hybrid or public.

The IZO network platform takes the public Internet and uniquely engineers it for predictable routing, together with enterprise cloud connectivity and interconnected data centres, the company said.

Bringing together a growing ecosystem of over 20 service providers reaching 85% of the world's GDP, two of the largest cloud platforms – Amazon Web Services (AWS) and Microsoft Azure – and over 50 data centres across the globe, the IZO network delivers the most comprehensive cloud enablement platform available today, Tata claimed.

The platform comprises of IZO Internet WAN, IZO Private and IZO Public, each of which tackles a significant issue faced by enterprises managing cloud solutions.

"The cloud is the new IT architecture for the next-generation enterprise. However, next-generation network architectures that are similarly dynamic and scalable have been slow to emerge," said IDC research vice president Melanie Posey.

"Neither enterprise WANs (wide-area networks) nor the public Internet provide the right mix of scalability, rapid deployment capabilities, and multi-carrier reach required for secure, enterprise-grade connectivity to an ever-expanding array of cloud-based IT and application resources.

"Tata Communications' IZO enterprise WAN and cloud enablement platform leverages its extensive global network and the reach of its partner ecosystem to enable global organisations to harness the cloud – be it private, hybrid or public," she added.

IZO Internet WAN provides multinational organisations deterministic routing of traffic with guaranteed end-to-end SLAs (service-level agreements) and business standard reporting.

Multinational businesses will experience faster deployment times, whilst reducing their total cost of ownership by up to 30%, fostering more secure ways to capitalise on the cloud evolution, Tata said.

"Enterprise adoption of the cloud and the use of dedicated business Internet access has been on the rise in the past few years," said StarHub's vice president of international business Benjamin Tan.

"These trends are here to stay and rapid growth is expected in the coming years. In Singapore, StarHub operates an extensive fixed business network that provides a wide range of data, voice and wholesale services to serve businesses of any size.

"We are pleased to partner with Tata Communications to address opportunities emerging from these ICT trends," he added.

IZO Private connects businesses to cloud service providers via private network connectivity. Through a global partnered interconnect arrangement under the AWS Direct Connect programme with Amazon Web Services and the Azure ExpressRoute programme with Microsoft, companies now have access to a one-stop-shop for end-to-end management to ensure network performance and end-user experience.

"We're taking the necessary steps towards making the Internet 'Fit For Business' by bringing a new level of predictability and reliability to the public Internet that does not exist today," said Tata Communications chief executive officer and managing director Vinod Kumar.

"This isn't something we can do alone and we're joined in this initiative to bring about a new era of the Internet, by some of the world's leading ISPs (Internet service providers) and cloud providers as we collaborate to achieve a common goal," he added.

Finally, IZO Public tags and prioritises content with guaranteed performance for Tata Communications' enterprise customers.

For businesses looking to deliver large volumes of content over the Internet, this service provides unparalleled performance, reach, and capacity ensuring a consistently good user experience, the company claimed.

Related Stories:

Special Report: Telco cloud strategies in Asean

Best practices for hybrid clouds

Darwinism, survival of the fittest and the cloud

No 'one size fits all' cloud, says Fujitsu CTIO

Microsoft rolls out Cloud OS Network, 28 providers on board


For more technology news and the latest updates, follow @dnewsasia on Twitter or Like us on Facebook.
Keyword(s) :
Author Name :