Celcom's transformation yields positive results for first half 2021 
By Digital News Asia September 13, 2021
Achieved continuous growth momentum despite challenges
Prepaid, postpaid subscriber base grew year-over-year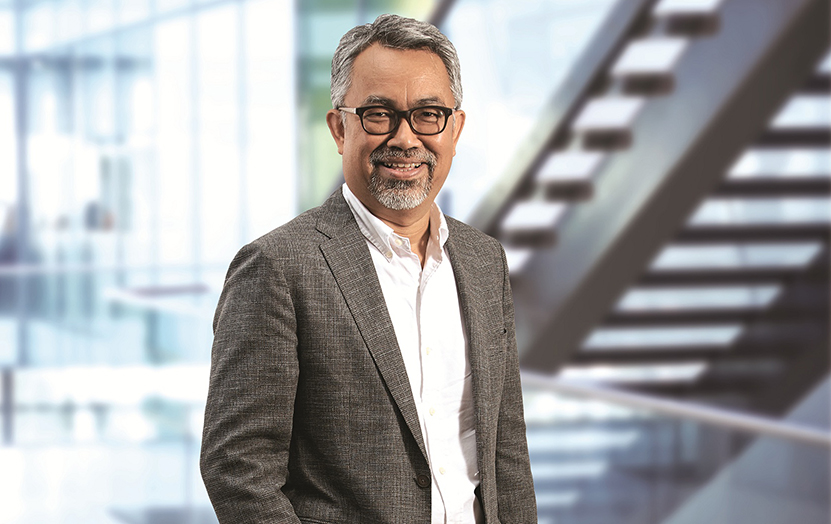 Celcom Axiata Bhd's (Celcom) transformation and operational excellence focus with a stringent cost management resulted in bottom line improvement, thus enabling it to deliver visible growth momentum and positive results in the first half of financial year (FY21).
In a statement the company said it continues to remain committed in support of the Covid-19 response by reaching out to Malaysians with special connectivity support and relief provisions.
Accelerated network investments
In 2Q 2021, Celcom said it recorded a commendable recovery momentum with growing revenue (excluding device) by 3.4% quarter-on-quareter (+4.6% YTD), YoY net additions of 1.2 million subscribers and a double-digit prepaid revenue growth.
It said it also recorded an underlying EBITDA growth of 12.4% year-to-date (YTD) and profit after tax and minority interests (PATAMI) 28.8% YTD, excluding one-off employee restructuring programmes and accelerated depreciation of 3G assets.
Its prepaid subscriber base saw a positive 20.0% YoY subscriber growth primarily from affordable prepaid plans with a resilient average revenue per unit (ARPU) of RM30, Celcom said.
Its postpaid segment recorded subscriber growth for four consecutive quarters with a positive 6.1% YoY customer base increase and a sustained ARPU of RM83, supported by industry-wide initiatives such as Jaringan Prihatin, it said.
Its network recorded more than 40% data traffic growth with 741 petabytes (PB) compared to 516 PB in 2Q20, it added.
It said its data usage per month per user increased by 22% YoY with 23.9GB per month per user as compared to 19.6GB per month per user a year earlier.
And its widest 4G network coverage reached a population coverage of 93%, while 4G LTE-A stands at 90%, it added.
Celcom said it has been aggressive in addressing the rapid data traffic growth by accelerating its capex for network investments through multiple network enhancement initiatives that are aligned with Jalinan Digital Negara (Jendela).
To date, it added that it has completed almost 95% of network upgrading works at approximately 9,500 sites, performed network optimisation at more than 3,600 sites and delivered 4G coverage improvements at 3,200 sites, nationwide.
Idham Nawawi, chief executive officer of Celcom Axiata said "Celcom's transformation delivered promising operational results despite the challenges in a difficult-macro environment.
"Our growth trajectory in H1 2021 has been the result of focus on operational cost management and accelerated network investments, coupled with a strong performance in our trade and distribution throughout first and second quarter.
Idham said the rapid growth of data traffic from its users indicates that its network is widely utilised as a primary Internet access, especially in areas without fixed broadband alternatives, during this pandemic.
He added that its accelerated network investments and optimisation efforts to improve customer experience in the new norm are on track, with the cessation of 3G services by year-end.
"We will continue to work to raise the quality of our 4G network coverage and experience, as well as ensure our customers have a seamless transition from 3G to 4G," said Idham.
Support for the community
To support local SMEs to weather the pandemic, Celcom is waiving the first three months subscription for its one-stop SME digital kit, Celcom Business Suit.
Its Business Suite has also been enhanced with three new bundles namely, Productivity Pack, Booster Pack and Flexi Pack, enabling local businesses to rapidly transform their businesses digitally with affordable solutions.
Going beyond commercial services, Celcom also committed to support Malaysians including frontliners, B40 communities, vaccination centres and students. It continues to deliver multiple offerings with the aim to make connectivity affordable during this challenging time.
Idham said moving forward, Celcom will continue to focus on stringent cost management while working hard to help Malaysians recover from the pandemic.
"We look forward to sustaining our positive performance in a more challenging environment in the second half which includes strengthening our ongoing activities to continue making market impacts in all segments.
"This is especially for SMEs with new product offerings to support digitisation of Malaysian businesses," Idham said.
"We are also increasing our efforts to sustain a consistent network experience by optimising our key resources, paving the way for the launch of 5G technology and services by year end," he added.
Related Stories :
Keyword(s) :
Author Name :