NEM Malaysia opens largest Blockchain Centre in Asia
By Chong Jinn Xiung July 5, 2018
Blockchain technology to improve transparency, prevent fraud and establish trust
NEM has engaged with the Malaysian government, MDEC and MaGIC
EVERY so often in the tech ecosystem, words like blockchain get bandied about. But what is blockchain and how does it tie with cryptocurrencies like Bitcoin? These are the questions that The NEM Foundation (NEM), a non-profit organisation incorporated in Singapore, seeks to answer.
Since its inception three years ago, the foundation has sought to educate the general public on blockchain technology, its uses and potential to help organisations improve data transaction in a faster and more secure fashion than current technology platforms.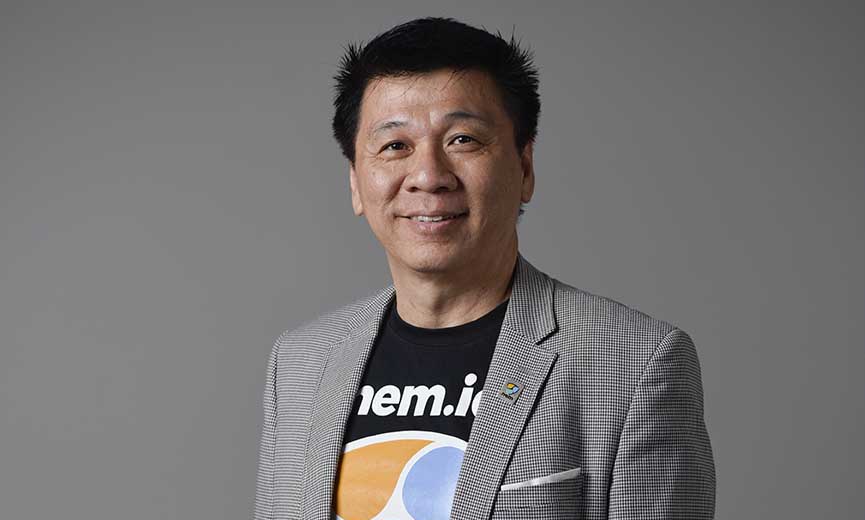 "Blockchain is gaining global traction in diverse industries including financial services, insurance, education, retail and many others," said NEM.io Foundation Ltd council member and regional head for Southeast Asia Stephen Chia (pic, above).
"Everywhere we go, there is massive interest by people, often asking us how to use blockchain in their own industries," said Chia.
He elaborated that NEM has already engaged with the Malaysian government as well as agencies like the Malaysian Digital Economy Corporation (MDEC), and MaGIC to teach young people about blockchain. They have also approached institutions like the KLSE and Bank Negara Malaysia on the possibilities of blockchain in trade finance.
Recently NEM took its first steps in establishing its presence in Southeast Asia with the opening of its brand new NEM Blockchain Centre (NBC) in Kuala Lumpur, which will serve as its headquarters for regional operations while also acting as a learning centre, incubator and accelerator for blockchain related startups.
Within the NBC, software developers, business users, startups, exchanges and the Blockchain community are expected to test and develop use cases of the NEM Blockchain technology platform.
"The NEM Foundation has dedicated US$40 million in 2018 to fund its global expansion programmes of which US$5 million has been allocated to supporting blockchain companies incubated in the NBC in Malaysia," Chia explained.
Sprawled across 11,000-square feet of space, the NBC is claimed by NEM to be the largest of its kind in the region that is fully operated by a blockchain technology organisation.
The NBC is supposed to enable organisations to explore how blockchain technology can help improve data transactions by enhancing speed and security at a lower cost than other technology platforms.
Blockchain is said to be gaining global traction in diverse industries including financial services, insurance, education, retail, telecommunication and logistics.
The NEM Blockchain is already adopted in a number of industries and services in Asia and around the world.
This includes Appsolutely Inc, a rewards and loyalty programme company in the Philippines; Pundi X a point-of-sale terminal for cryptocurrency for the retail industry in Indonesia and Dragonfly Fintech Pte Ltd a mobile settlement solution from Singapore.
NEM claims to have expanded to nearly every continent in the world with teams in Australia, New Zealand, China, Europe, the United States, Middle East and many others.
Related Stories:
University of Malaya to launch Malaysian Blockchain Regulatory Research Report
Regulatory complexity the greatest barrier to widespread blockchain adoption
World's first blockchain platform for marine insurance now in commercial use
For more technology news and the latest updates, follow us on Facebook, Twitter or LinkedIn
Keyword(s) :
Author Name :