MyRepublic makes its presence felt at the BSD Green Office Park
By Digital News Asia November 7, 2016
MyRepublic Plaza is the third building at BSD Green Office Park
Sinar Mas Land developed Digital Hub for startups, tech leaders, digital communities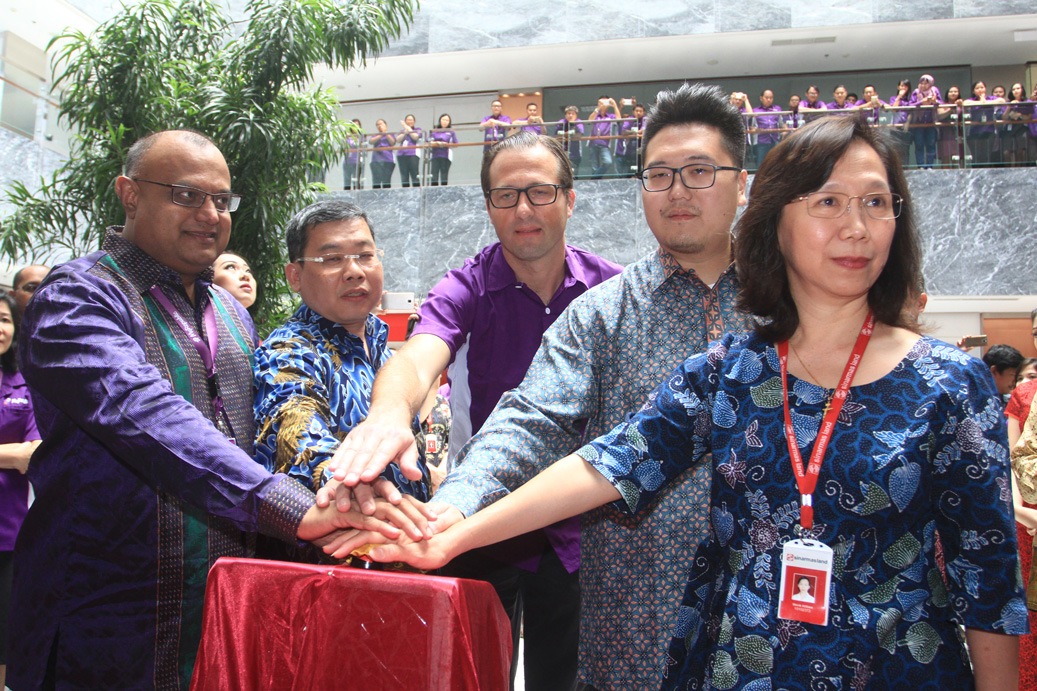 MYREPUBLIC and Sinar Mas Land recently launched MyRepublic Plaza at the BSD Green Office Park, an area which is integrated with the Digital Hub, otherwise known as Indonesia's "Silicon Valley".
The arrival of MyRepublic, an internet provider, complements the existing presence of startups, tech leaders and digital communities at BSD City which is transforming itself into the first integrated smart digital city.
MyRepublic Plaza is the third building at BSD Green Office Park. It joins other digital communities, such, Orami, Huawei, Sale Stock, and EV Hive. This first Green District certified office area has been equipped with supporting infrastructure for information technology.
MyRepublic CEO Malcolm Rodrigues said, "We are very happy to be a part of BSD City which is now transforming into an integrated smart digital city. The presence of MyRepublic Plaza as a landmark in the BSD area will bring us closer to consumers and enable us to provide the best services."
Sinar Mas Land managing director president office Dhony Rahajoe said that the, "the partnership with MyRepublic is one of the steps taken by Sinar Mas Land in perfecting the future plans of the Digital Hub development at BSD City which is connected with BSD Green Office Park."
MyRepublic is an internet service provider which has operated in Singapore, New Zealand, Indonesia, and Australia. It has been present in Indonesia since July 2016.
MyRepublic's fibre broadband service is available in six big cities in Indonesia, namely, Jabodetabek (Jakarta, Bogor, Depok, Tangerang, Bekasi, including Cibubur), Surabaya, Malang, Semarang, Palembang, and Medan.
To optimise the use of technology and digital infrastructure in the Digital Hub, Sinar Mas Land has entrusted MyRepublic with the task of providing fast and stable internet services.
Digital Hub
Digital Hub is spread over 25.86ha in the south of Green Office Park, BSD City. This area is strategically located in south Jakarta and adjacent to the airport. It is easily accessible via two major highways.
Digital Hub was specifically developed for digital technology industry developers, such as startups, technology leaders and digital communities.

Related Stories:

Playing on IoT, MyRepublic bids to be Singapore's new mobile operator

MyRepublic launches plug-and-play WAN service

Singapore's MyRepublic raises US$16mil


For more technology news and the latest updates, follow us on Twitter, LinkedIn or Like us on Facebook.
Keyword(s) :
Author Name :