MSC status process comes under scrutiny over MOLPay application
By A. Asohan January 30, 2014
Approval committee dictates pricing terms for company to be accorded MSC status
Regional payment gateway player now considering further investments in 'friendlier' regimes
FOR more 16 years now, the Multimedia Super Corridor (MSC Malaysia) initiative has been attempting to attract ICT companies from all over the world to set up base in the country with a slew of incentives, but there may be a hidden cost to doing so.

At least, that was what regional payment gateway company MOLPay Sdn Bhd found out when it was told that its application for MSC Malaysia status would be approved only if it agreed to pricing terms set by the approval committee.

The approval committee for MSC Malaysia status applications is usually made up of representatives from different government agencies and ministries. Multimedia Development Corp Sdn Bhd (MDeC), the government body tasked with overseeing MSC Malaysia, plays the role of facilitator and advisor but has no voting rights, according to a spokesman.

In a letter obtained by Digital News Asia (DNA), the approval committee, which had last met Dec 10, 2013, told the company that its MSC Malaysia status had been "approved with the following revenue models," where it then dictated the fees the company should charge its customers.

"The above revenue models will substitute the revenue models presented in your initial MSC Malaysia status submission," the letter, dated Jan 9, 2014 and signed by a senior MDeC executive, told the company.

MOLPay is a subsidiary of the MOL Global Group, which in 2009 put Malaysia on the world's technology map when it acquired US-based social network pioneer Friendster Inc for US$26 million.

The MOL Group is one of South-East Asia's largest Internet companies with offices also in Australia, Brazil, Indonesia, New Zealand, the Philippines, Singapore, Thailand, Taiwan, Turkey, the United States and Vietnam.


It says it processes more than five million transactions per month with an annualised payment volume of over US$500 million, and is linked to over 1.6 million physical payment channels across 80 countries and 88 online banks across 10 countries.

"We have been told that the decision is final as it is a committee decision," MOL Global founder and group chief executive officer Ganesh Kumar Bangah (pic) told DNA. "In fact, the management of MOLPay has already accepted the changes mandated by [the committee]."

"Although the business plan changes will be detrimental to the business and profitability of MOLPay, we have realised that in Malaysia, we need to get used to government agencies … creating shackles around businesses like ours," he lamented in an email to DNA.

"We may choose to move our processing capabilities to another 'friendlier' country such as Singapore or Hong Kong in the future," he added.

Unusual terms

MOLPay is a joint venture between Netbuilder Sdn Bhd and MOL AccessPortal Sdn Bhd (MOL), with Netbuilder owning 49% and MOL owning 51%. It has a paid-up capital of RM2.55 million (US$764,000) and 23 staff, with its main office in a designated MSC Malaysia 'cybercentre' in the city of Shah Alam, in the state of Selangor.

According to Ganesh, MOLPay traces its origin to a product called NBePay, which was created by Netbuilder in 2005. MOLPay acquired NBePay in June 2011 when MOL Group invested in the business and NBePay was subsequently rebranded as MOLPay. The three founders of Netbuilder have been retained in the management team as chief executive, operating and technology officers.

The understandably-upset group CEO had gone public with his frustration over the conditions imposed on MOLPay on his Facebook account last Friday (Jan 24). That brought an immediate reaction from industry executives who had worked with MDeC before, including some whose companies had successfully applied for MSC Malaysia status.

Most expressed surprise at the conditions imposed on MOLPay. One MDeC senior executive promised to look into the matter, while a former senior executive argued that neither MDeC nor any of the government agencies in the approval committee could mandate pricing levels for MSC Malaysia companies.

"[Pricing is] supposed to be derived from negotiation and from market forces; it's not the business of government to interfere in market forces," said the former MDeC man.

While market buzz has it that this is not the first time the MSC Malaysia approval committee has dictated terms in this manner, nobody was willing to go on the record as at press time.

Approval process under scrutiny

MOLPay's decision to apply for MSC Malaysia status was taken after MOL came on board. "The benefits of the 5+5-year tax incentive and the freedom to have foreign ownership are important to MOLPay," Ganesh told DNA when asked why.

It has not been an easy journey, he added, describing the process that started in June 2013 as "an arduous and painful one."

"The account managers of MDeC clearly didn't understand the business model of a payment service provider which charges transaction fees, and we were continuously questioned on why we had to charge a percentage for each credit card or debit card transaction.

"We constantly had to tell them that it is an industry norm for payment service providers as even banks charge transaction fees.

"At one point they even asked us in writing for clarification on what transaction fees are. We had to spend a lot of time educating them but they refused to take the initiative to understand the business or revenue model of a payment service provider," he argued.

According to Ganesh, MOLPay also notified the approval committee that it has already been approved as a payment service provider by Bank Negara Malaysia, the banking industry regulator.


"Bank Negara, as the regulator, allows us to charge a percentage for transaction fees," he noted.

A similar online payment systems provider iPay88 had a different experience applying for MSC Malaysia status, although its founder Lim Kok Hing (pic) emphasised that his experience was about seven years ago and he would not be able to recall all the details.

"Briefly, we gave them the write-up about our business and the business plan, our products, and so on," he told DNA via email.

"There were questions asked of the technology, marketability, potential clients and forecast of take-up, etc, so it was quite comprehensive.

According to Lim, since the approval committee did not have other Malaysian payment service providers to use as a reference, it "made a good effort to understand our business, technology, market potential, and so on."

However, it would be hard to use iPay88's "case as reference, as such a long time has gone by, and possibly new conditions have to be met now," he added.

MDeC torn between two worlds

MOLPay's case has brought into stark relief MDeC's uncomfortable existence trying to straddle two completely different worlds: The private and the public sectors.

The agency was incorporated under the Companies Act of Malaysia, but is owned and funded by the Government whose representatives serve on its board. It also comes directly under the aegis of the Ministry of Communications and Multimedia, and is answerable to its minister.

Since its inception however, MDeC (formerly MDC) has been plagued by questions over how it approves MSC Malaysia status. The use of MDeC-approved consultants who promise a smoother application process has been particularly questioned.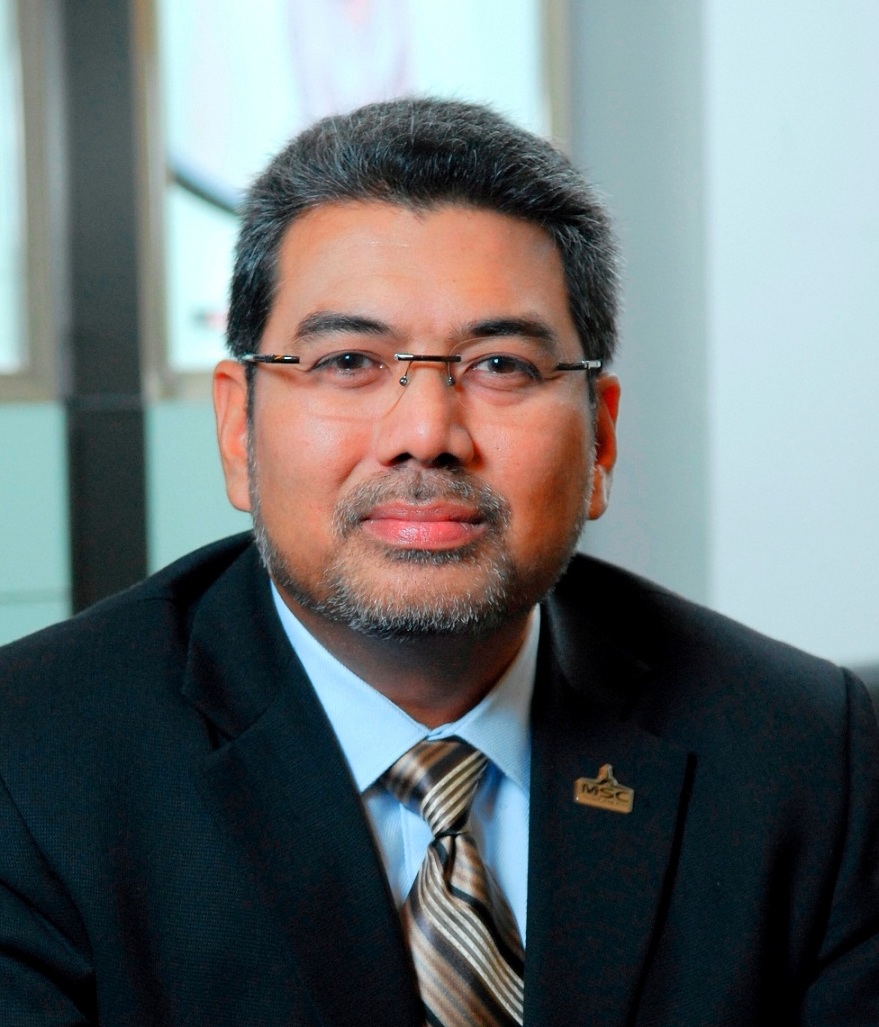 Many of have also wondered at the depth of information required by MDeC, especially its scrutiny into applicant companies' business plans.

"The information submitted is treated with the strictest of confidence and integrity," MDeC chief executive officer Badlisham Ghazali (pic) told DNA in an email.

"MSC Malaysia was conceived as a catalyst for the country's ICT industry and designed to help Malaysian companies in the technology space, as well as to draw multinationals to make high-value investments.

"MSC Malaysia status comes with a set of incentives that includes a tax holiday and foreign knowledge worker employment. These incentives are given on the basis of certain criteria and guidelines.

"In order to ensure that the companies applying for MSC Malaysia status are aligned with the country's vision, it is important to understand their business plans. It is also critical to ensure that these companies do not misuse MSC Malaysia status as a tax-break," he added.

When DNA asked if the approval committee had the right to impose conditions such as those that were imposed on MOLPay, noting that there is no such indication in MDeC's guide to applying for MSC Malaysia status, Badlisham said, "MDeC's role is to present the company's business plan to the approval committee, which then evaluates and makes its recommendation."

However, he would not identify the bodies represented on the approval committee which looked into MOLPay's application, except to reiterate it comprised several government agencies and ministries, and that MDeC played the role of facilitator but had no voting rights.

MDeC did not respond to further DNA queries as at press time, including why such a condition was imposed on MOLPay, nor who on the committee had to the authority or mandate to do so.
Despite the understandable complaints about the process, the MSC Malaysia promises enough benefits that there are about 2,400 active MSC Malaysia status companies, which in the year 2012 reported a total revenue of RM33.53 billion (US$10.05 billion).

And while the experience has been frustrating for MOL Global's Ganesh, it has not soured him on the MSC Malaysia vision.

"I would still recommend other companies to apply for MSC Malaysia status, as it is the Malaysian Government's gift to the IT industry," he told DNA.

"We should not let flawed execution by a government agency restrict us from receiving such incentives," he added.

Related Stories:

MDeC's Badlisham: 'The best is yet to come'

A festering pain, and MDeC goes to the Valley

Week in Review: MSC Malaysia messaging goes amiss?

MSC revenues grow nearly 6%, MDeC touts quality

Digital Malaysia: Whither now, wither now?


For more technology news and the latest updates, follow us on Twitter, LinkedIn or Like us on Facebook.

Keyword(s) :
Author Name :