Malaysia's Budget lauded amid caution on implementation
By Edwin Yapp October 1, 2012
Industry players note Budget 2013 generally good for ICT industry
Some questions on details must be answered; better accountability of monies needed to track progress/ failures
NEWS ANALYSIS DESPITE the country's Budget 2013 meeting with general approval from industry players, one observer remained skeptical as to whether some of the measures proposed are necessary or indeed effective.

In his speech during a Parliament sitting last Friday (Sept 28), Prime Minister Datuk Seri Najib Tun Razak (pic, left) unveiled the Malaysian budget for the fiscal year 2013. Parts of the budget touched on measures that involved information and communications technology (ICT), allocations for research and development, as well as for angel
investment in start-ups. However, there were no specific mention or allocation in the budget for national ICT projects such as the Digital Malaysia.

The most significant announcement pertaining to ICT was that of a proposed deduction equal to the amount of investment undertaken by an angel investor in a venture company, and where the investor will be allowed to set off that investment against all his income.

As reported by Digital News Asia (DNA) last Friday, this policy change announced is certainly expected to have a big impact as it now means that the Government is the one taking the risk when individuals make angel investments in companies.

Some other notable initiatives tabled included:
The establishment of 100 Internet Centers from 2013 to 2015 in suitable areas in the city, all of which will be equipped with computer facilities and broadband services for daily usage. The industry regulator, the Malaysian Communications and Multimedia Commission (MCMC), will provide an allocation of RM150 million (US$48 million) for this initiative;
The allocation of RM38.7 billion (US$12.4 billion) to improve the quality of education as well as the allocation of RM500 million (US$160 million) for continued development in teaching skills in core subjects such as Bahasa Malaysia, English, Science and Mathematics through the Higher Order Thinking Skills;
The establishment of a New Entrepreneur Foundation (NEF) with an initial allocation of RM50 million (US$16 million) as a platform to provide training and guidance programs;
A fund of RM1 billion (US$320 million) will be provided under the SME (Small- and medium-sized enterprise) Development Scheme to be managed by the SME Bank in a bid to accelerate the growth of SME and the expansion of industrial areas nationwide;
The GTFS (Green Technology Financing Scheme) fund will be increased by RM2 billion in order to boost the production and utilization of green technology-based products, and the application period extended for another three years ending Dec 31, 2015; and
Tax incentive for the commercialization of resource-based R&D findings be extended to commercialization of non-resource based findings. The company which invests in its subsidiary company that undertakes the commercialization of R&D findings be given a deduction equivalent to the total investment made in that subsidiary; and the subsidiary company that undertakes the commercialization of R&D findings will be given income tax exemption of 100% on the statutory income for a period of 10 years.
The national ICT association Pikom welcomed the budget announcements, specifically the allocation of RM50 million (US$16 million) targeted at increasing the number of women entrepreneurs in the ICT sector via promoting the e-commerce program.

Its chairman, Woon Tai Hai, said in a statement that he looks forward to the RM 38.7 billion (US$12.4 billion) to increase the quality of teachers for teaching English, Bahasa Malaysia and Science, which can also be achieved by including ICT elements alongside.

Yuri Wahab, managing director for Cisco Malaysia, said Cisco lauds the government's move to extend GTFS to 2015 to further boost the production and utilization of green technology-based products.

"This will indeed encourage greater participation by local companies to offer and adopt green technology solutions, especially energy efficient data centers, as well as the creative use of networking for energy conservation," Yuri said in a statement.

Would like to see more

Prakash Mallya, country manager, sales and marketing, Intel Malaysia, hopes that the Government will continue to prioritize and channel allocations towards integrating technology in the entire education process.

"Over and above enhancing teaching skills in core subjects, Intel also hopes that allocations will be made to support training in ICT-enabled education modules for teachers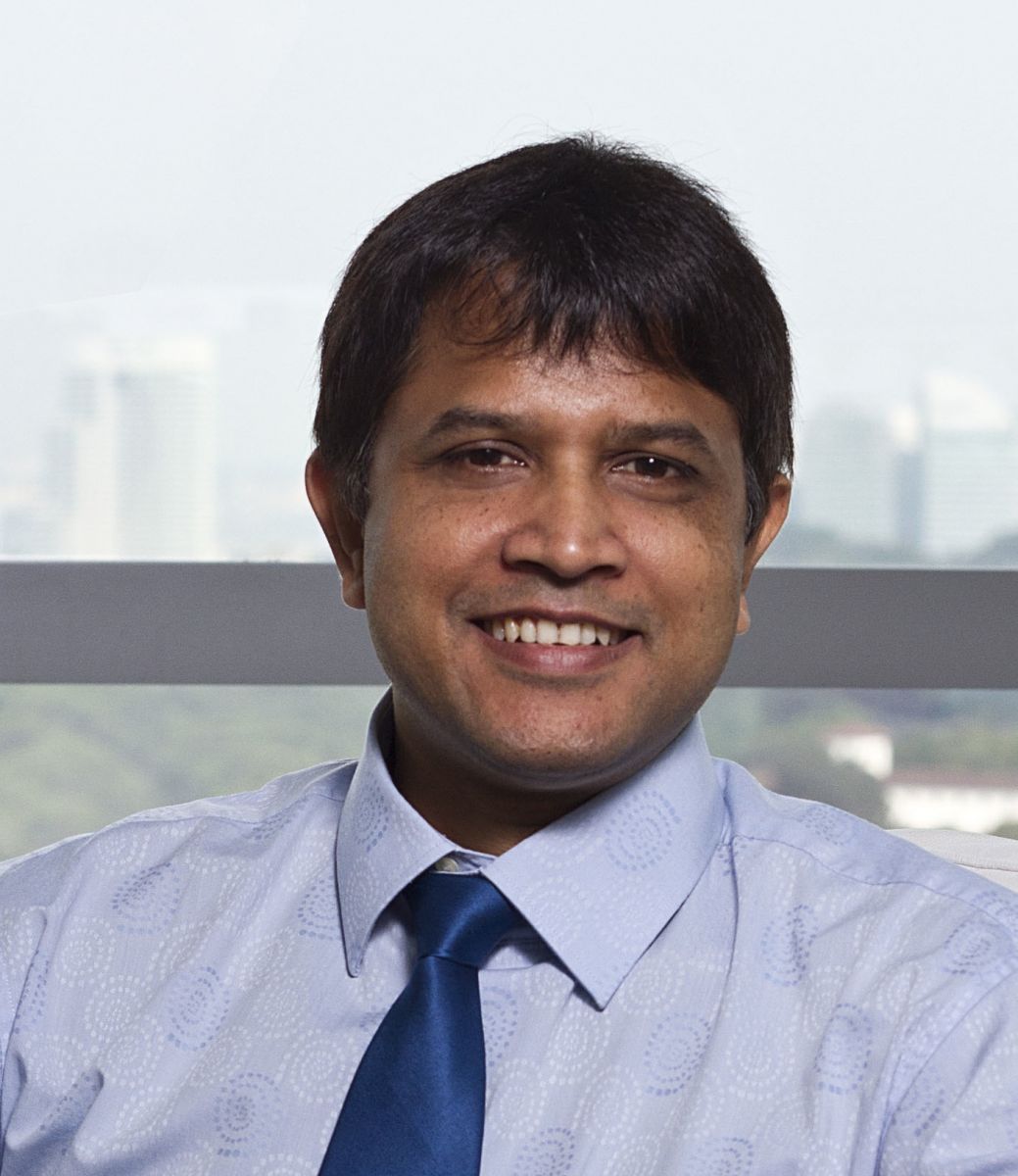 nationwide and provide them with the right tools and strategies (or pedagogy) to support a student-centric learning environment," Prakash (pic) said in a statement.

But while the Intel country head welcomed the Government's move to establish 100 Internet centers from 2013 to 2015, he also believes that more can be done in this area.

"We would like to see a more concerted approach to provide greater accessibility for the people," he said. "Intel believes that wider access to the Internet has a direct positive impact on the country's economy, providing individuals with new ways to connect, consume knowledge and conduct businesses across geographical borders.

He also noted that while the budget was well-balanced and disciplined, Intel would have liked to see a more focused approach in allocation for ICT initiatives, especially taking into consideration that Malaysia's ranking in global competitiveness has dropped four notches to 25th, according to the recent WEF Global Competitiveness Report.

Unanswered questions

According to a senior industry executive specializing in entrepreneurship and funding, the budget overall was "a bunch of very targeted measures."

But despite this, the executive questioned if some of the allocations in the budget were indeed needed or being carefully monitored to see if they were producing the desired results or not.

"[For example] the NEF, which received 50 million (US$16 million). Why do you need RM50 million for a program for training and coaching?" he told DNA on condition of anonymity. "How does one justify giving something like that to an industry organization? NEF is now bigger than TeAM (Technoprenuer Association of Malaysia) or Pikom overnight."

The executive also queried the GTFS allocation of another RM2 billion (US$ 640 million), asking what happened to the previous 80 earlier recipients [of the fund]. "What are the outcomes given such huge loans?"

As for the tax relief on the investment in a subsidiary that carries out R&D commercialization and the subsidiary to be tax exempt for 10 years, the executive further asked, "Who will make the linkages between the public universities and the private sector? What do we need to fix within universities' commercialization arms first before such incentives can be effective? Will there be a loophole for tax exemption, even if they change the business activity, say later?"

The executive said these are some questions that must be answered by those in charge of the allocations, and for them to account accordingly in order for the budget to truly transform the nation and to help it move forward towards its goal of being a developed nation by 2020.
[RM1 = US$0.32]
First picture (with Najib) courtesy of The Malaysian Insider
Related stories:
Point: Time to get on with IT, men!
Counterpoint: Budget 2013 treats ICT industry as a step-child
Keyword(s) :
Author Name :