Iskandar Investment launches Johor Digital and Emerging Technology Talent programme
By Digital News Asia August 12, 2021
Jumpstart & accelerate creation of high value jobs in digital & emerging tech sector
Aims to Hire-Place-Train 100 participants in the next 12 months starting in Aug
Iskandar Investment Bhd (IIB), launched the Johor Digital and Emerging Technology Talent Programme (JDETT), aiming to develop, nurture and create talent to support the emerging technology sector in the Iskandar Puteri region. The initiative is in collaboration with the Johor State and Federal Government and will be supported by its industry, talent, training, and funding partners.
JDETT is an initiative to create high value job opportunities for Johoreans in the digital and emerging technology sector and part of the Oct 2020 launched Iskandar NEXT - a Private-Public Partnership Programme initiated by IIB and its group of companies in bringing new digital economy, new business and living experience, and new talent into Iskandar Malaysia.
IIB President and CEO Ir Khairil Anwar Ahmad said, "As one of the initiatives under Iskandar NEXT, JDETT aims to help alleviate economic challenges for the people of Johor, by helping to develop high-value jobs in this area. We congratulate 17 trainees who will be placed at Iskandar Management Services and Synapse Innovation as the first batch to kick off the MySTEP2021 training programme, beginning August 2021. We hope the knowledge gained during the training period will contribute towards strengthening your marketability, enabling you to 'pay it forward' to your community in the future."
MySTEP or the Malaysia Short-Term Employment Programme is an initiative introduced by the Ministry of Finance under Belanjawan 2021 to address unemployment, enhance employability and stimulate recovery in the domestic economy.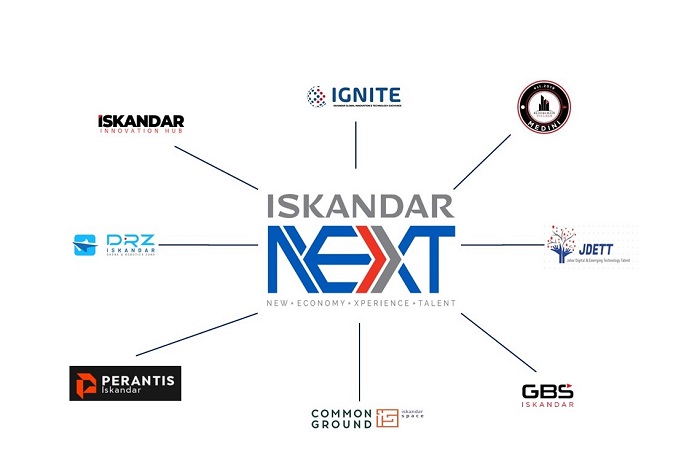 The JDETT programme is a key initiative in IIB's long-term vision for Iskandar Puteri. Companies located across Johor (in Singapore) will also have access to a larger and more skilled talent pool that will undoubtedly take their business to the next level.
To kick start the JDETT, IIB Ventures (IIBV), a wholly owned subsidiary of IIB, will be implementing the programme intending to provide job opportunities in both private and public sectors, focused on industries with high demand jobs.
MySTEP programme is open to unemployed Malaysian graduates from the ages of 18 to 30. It focuses specifically on critical areas within the digital and emerging technology sector in which quality talent is in under-supply, mainly encompassing the opportunity in the areas of artificial intelligence, robotics, blockchain, e-commerce, drone technology and business support services. IIBV supported by Khazanah Nasional Bhd will be adopting the Hire-Place-Train model, allowing comprehensive experience for attendees encompassing on the job training with the digital and emerging technology industry in Johor. The programme offers attendees a salary allowance of RM2,000 per month for up to 6 months as well a one-off mobility allowance, which will give them the flexibility to dedicate themselves to the upskilling process with their financial burden eased. This will encourage companies to continue to hire and provide on-job training despite the pandemic.
The programme's inaugural cohort shall begin in August, with 18 participants. Several digital and emerging technology companies within Johor, namely Synapse Innovation, Poladrone Solutions Holistics Lab, Innates PLT and SG Shop are the industry partners. IIB is also supporting this programme via its subsidiary, Iskandar Management Services, in the digital business support and services sector. This programme is aimed to Hire-Place-Train 100 participants. Interested applicants can find out more details and apply for the programme by e-mailing [email protected].
Keyword(s) :
Author Name :