Every challenge presents a great opportunity: Pikom's Sean Seah on WITSA Deputy Chairman appointment
By Tan Jee Yee February 8, 2021
Committed to ensuring WCIT2022 a recreation of the successful WCIT2008 in KL
By shining spotlight on Malaysia, local ICT sector hopes to attract investments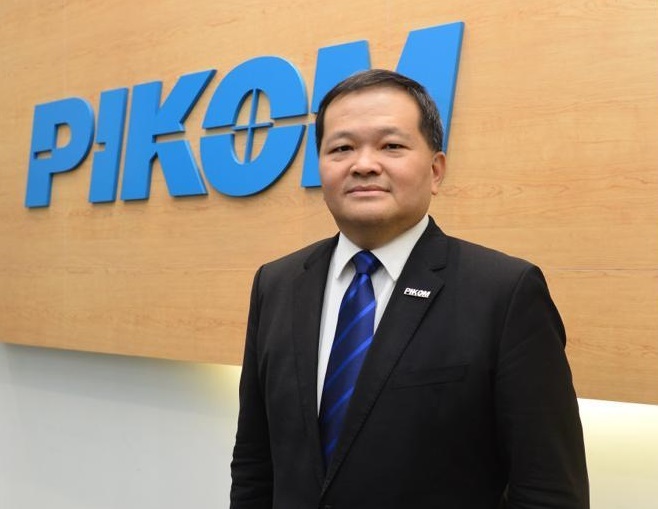 Sean Seah (pic) has his work cut out for him.
The Deputy Chairman of Malaysia's national tech association, Pikom has recently been appointed as Deputy Chairman of the World Information Technology & Services Alliance (WITSA). On one hand, he'll be representing Malaysia on the board of a global ICT association consortium, which entails a deluge of new responsibilities. On another, he has big shoes to fill.
Shoes that were previously worn by former President of MDEC Americas Inc. Dan Khoo, who held the position of WITSA Chairman from 2008 to 2012. According to Seah, Khoo had been instrumental in organising the 2008 edition of the World Congress on Information Technology (WCIT).
WCIT2008, held in Kuala Lumpur, led to total sales and investments worth US$2.05 billion (RM8.4 billion) along with the creation of more than 20,000 jobs. The event also saw 800 business meetings, which captured over RM1.24 billion of business opportunities for the Malaysian ICT industry.
"Our intention is to recreate that success," Seah tells Digital News Asia. Covid-19, however, proved to be a setback – Pikom, in collaboration with the Malaysia Digital Economy Corporation (MDEC), had won the bid to host WCIT2020 in Penang. The event was ultimately postponed to 2022 due to the global pandemic.
Setting up the stage
The year leading up to WCIT2022 isn't going to be idle times for Seah. Being Deputy Chairman of WITSA means he will be representing the country and fighting for its interest in the global ICT space. This includes bringing global resources to Malaysia, as well as drumming international awareness of Malaysia's ICT industry and solutions.
"What we can get from WITSA is really the awareness, of putting Malaysia's strength on the global scene, and telling the world about our companies and our technology," he elaborates. "We can reach out to the world with this platform, whether it's through winning awards or business matching."
The awards Seah refers to is the Global ICT Excellence Awards, which he describes as the "Oscars of the ICT industry". One of WITSA's most popular programmes, the awards recognises the most impactful and innovative candidates from over 80 countries, making it highly competitive and prestigious. A win here is another spotlight on Malaysia in the global stage.
Pikom, as part of WITSA, do a lot of work campaigning and promoting Malaysian companies so that they get recognised at the awards. In some ways this has paid off – last year's Global ICT Excellence Awards, which was held in 2020 TECHFEST Live! ROAD-TO-WCIT, saw some Malaysian winners. TECHEST Live, hosted by Penang state government, served as a precursor to WCIT when it was postponed,
Among the winners included PEMANDU Associates Sdn Bhd winning the 2020 Chairman's Award for their Global Covid-19 Index-GCI, tying semiconductor giant, Intel Corp, for the spot. Telekom Research & Development Sdn Bhd, on the other hand, won the 2020 Sustainable Growth Award for their Smart Water Integrated Management System (SWIMS).
Such campaigning for global recognition ultimately helps draw foreign investment into Malaysia, something Seah is striving for. "With the spotlight on our ICT companies and solutions, we can attract partnerships and investments into the country," he says.
Positive outlook
Those are essentially Seah's new roles: to promote Malaysia in the global ICT scene, represent their interest within WITSA, and ensuring that the upcoming WCIT2022 is a success. Expanding the local ICT industry's reach is always good, and especially more vital at the wake of the Covid-19 pandemic, where limitations on travel have affected the expansion and operations of companies within the region.
Seah believes 2021 to be a tough year for the ICT industry, though he's positive that there's light at the end of the tunnel. He has a generally more optimistic outlook for the industry, noting that several segments such as e-commerce, food delivery, distribution, logistics and data centres have seen increased profits during the pandemic.
This is also helped by reduced overheads and margins, as reduced meetings and travelling mean that some companies no longer need to pay for flight, accommodation and entertainment.He predicts that the first half of 2021 will be rough sailing, with the latter half being a time for recovery as the Covid-19 vaccine becomes more widely available and travel begins to open up.Businesses will need to toughen up in the meantime, and one way is to embrace innovation. "Business owners have to innovate for any challenges that they face," he stresses. "But every challenge presents great opportunity."It is, in a way, the same for Seah. His new role as Depuy Chairman for WITSA is a great challenge. But it's also an opportunity to do more for the local ICT industry.
Related Stories :
Keyword(s) :
Author Name :