Starteq Group joins ServiceNow partner programme
By Digital News Asia November 11, 2022
ServiceNow solutions now available to Malaysia and other countries
Set to deliver a complete solution under a single vendor environment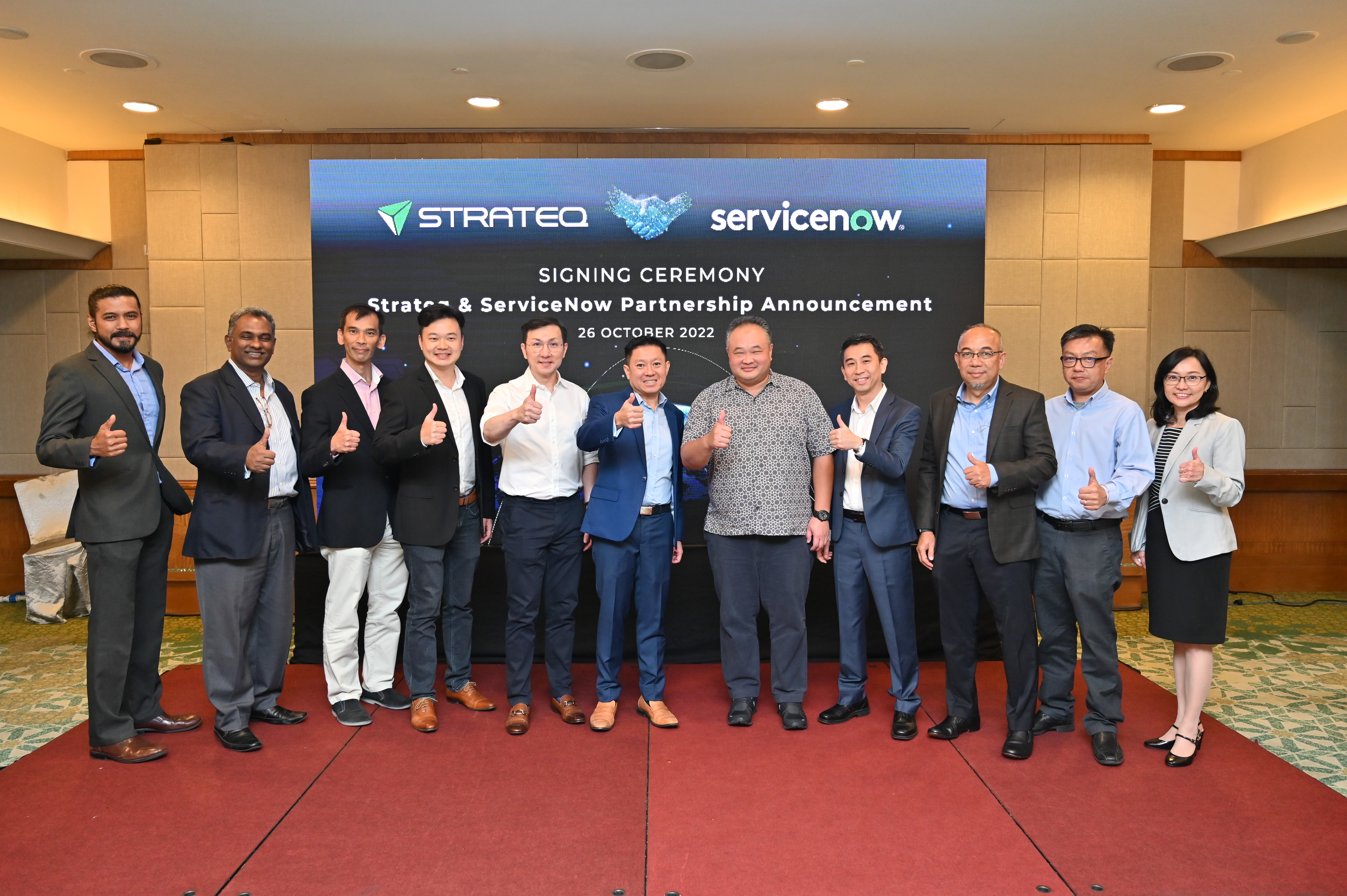 Strateq Group recently announced it has joined the ServiceNow Partner Programme. In a statement, the integrated enterprise solutions and services provider said it is now a registered segment partner of ServiceNow for the Malaysian territory under the Sales and Services Programme.
ServiceNow is a US software company listed on the New York Stock Exchange that develops a cloud computing platform to help companies manage digital workflows for enterprise operations.
According to Strateq, it is authorised to provide a solution, sell, implement, and provide ServiceNow platform customisations in Malaysia and other countries in the region.
"Together we aim to help companies, and end-users manage digital workflows for enterprise operations in the industry. We will now have more opportunities to reach out to more customers who are in their time of need to provide relevant and useful solutions," said Tan Seng Kit, Strateq group managing director.
Tan said the alliance will leverage its our decades of experience in the enterprise solutions space to take its offerings for Malaysian businesses to the next level.
"We believe this partnership allows us to cater effectively to this demand and help empower Malaysian businesses for this next phase," said Tan.
With Malaysia's cloud computing market valued at over US$620 million (RM2.9 billion), according to a 2020 Dec report by market research provider, Twimbit, Strateq says it is poised to help drive market growth further by easing access to top-of-the-line services and solutions.
Established in 1983, Strateq has accumulated customers in healthcare, oil & gas, banking & financial services, telecommunications, energy & utilities, education, consumer goods, manufacturing, and the public sector.
It operates in Malaysia, China, Hong Kong, the Philippines, Singapore, Thailand, and the United States.
Related Stories :
Keyword(s) :
Author Name :