Singapore fintech Validus Capital expands into Indonesia
By Digital News Asia April 12, 2019
Validus' first Southeast Asian market outside of Singapore
Batumbu will use similar proprietary technology and credit scoring systems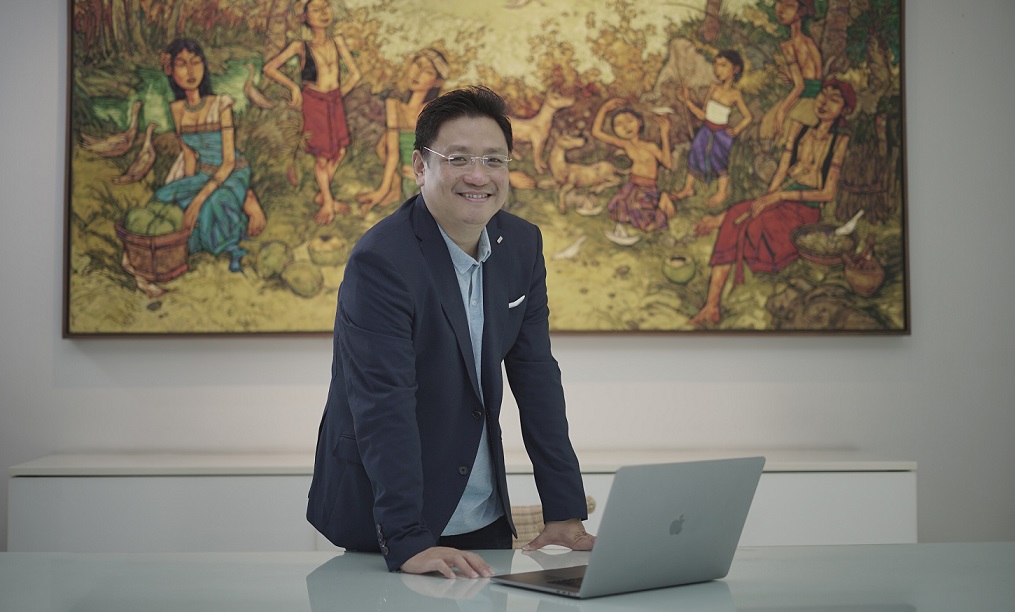 VALIDUS Capital (Validus), a Singapore-based SME lending platform, has formally launched in Indonesia through its domestic business entity, Batumbu, in partnership with Indonesia's Triputra Group.
Batumbu marks Validus' first Southeast Asian market outside of Singapore. It furthers Validus' ambition towards driving financial inclusion and promoting inclusive growth among Southeast Asia's small and medium enterprises (SMEs).
Batumbu connects Indonesia's SMEs - ranging from the food and beverage (F&B), services, engineering, construction industries - with accredited, institutional and high net worth investors.
In doing so it provides these SMEs with much needed financing to drive business growth. It looks to emulate Validus' success in Singapore, where it has facilitated over US$147 million (S$200 million; RM603 million) in business financing to Singapore's SMEs in under 18 months.
"Our expansion into Indonesia serves as a significant milestone for us. Sharing our insights and applying key learnings from Singapore allows us to take a proven and sustainable business model and apply this to a larger market - a market where I have personally spent a few years helping SMEs to grow," said Validus Capital chief executive officer and co-founder Ajit Raikar.
Batumbu furthers Validus' efforts to help plug the US$175 billion (S$237 billion; RM718 billion) SME financing gap in Southeast Asia, as estimated by McKinsey in 2016. Of this, US$75 billion (S$101.5 billion; RM308 billion) stems from Indonesia alone.
P2P lending platforms have gained popularity and have grown rapidly in Indonesia. In 2018 alone P2P lending platforms disbursed a total of US$1.4 billion (S$1.9 billion; RM5.7 billion) in loans, representing a 681.25% year-on-year growth, as estimated by Otoritas Jasa Keuangan (OJK) - Indonesia's financial services authority.
"Validus is not just complementing the experience of conventional banking and financial services infrastructure, we are helping to drive financial inclusion through building better business communities and promoting inclusive growth in Indonesia, ultimately making a difference for our partners and SMEs in the process," added Raikar.
In line with Validus' approach, Batumbu similarly focuses on "Three Ps" - having the right People, Platform and Partnerships. Through this approach, Batumbu brings together lenders and SMEs to build better business communities in emerging markets and promote inclusive growth among the region's SMEs. In particular, developing strategic partnerships with large corporations will ensure an extremely robust and scalable financing ecosystem.
Batumbu is led by a local management team that possess significant experience in SME banking and entrepreneurship. At its helm is Sonny Christian Joseph (pic), who has over 23 years in SME banking in Indonesia and was previously Head of SME Banking in BTPN.
"SMEs are a key contributor to Indonesia's economy, contributing massively to its GDP while providing stable employment to large chunks of its workforce. We've seen a number of SMEs and business owners unable to jump at growth opportunities due to an inability to draw on a bank loan or alternate means of financing.
"This is where Batumbu and Validus come in. We believe that by providing SMEs with access to convenient and sustainable financing, we are paving the way for a stronger economic foundation for our country," said Batumbu chief executive officer Sonny Joseph.
Batumbu will use similar proprietary technology and credit scoring systems to help provide Indonesia's SMEs with access to growth financing. These include data analytics, machine learning and artificial intelligence to provide SMEs with access to a fast, reliable and affordable source of funding.
While Batumbu's platform is built on the same proven processes, technology and robust credit algorithms, it will be further adapted and tailored to cater to the needs of SMEs in Indonesia. Together, these uniquely differentiate Batumbu from other traditional financing options and P2P lenders.
In February 2019 Validus raised US$15.2 million (S$20.5 million; RM62.37 million) in an oversubscribed Series B funding round led by Dutch public-private development bank FMO and invests in private sector growth in emerging markets.
Related Stories :
Keyword(s) :
Author Name :