SAP Malaysia offers complimentary use of supply chain & remote work solutions
By Digital News Asia May 6, 2020
Unique circumstances of the times demand all parties to step up and help
Working with MDEC to accelerate data adoption as part of #DigitalVsCovid
Throughout the movement control order (MCO), SAP Malaysia has been extending various technologies to help local businesses cope within the new working environment.
The most recent example saw Ernst & Young Advisory Services Sdn Bhd implement the SAP Customer Experience solutions for government-linked companies and the government-linked investment companies disaster response network ("GDRN") in support of Malaysia's battle against the Covid-19 pandemic, especially from a supply chain perspective.
SAP Malaysia managing director Hong Kok Cheong (pic, below) stressed that intelligence and integration are key to a seamless supply chain. "SAP is pleased to be providing its technologies to drive efficiency and effectiveness in facilitating better healthcare services," he said.
The need for efficiency has been made ever more important with the Covid-19 pandemic changing the way Malaysians work; with individuals, teams and organisations preferring to work remotely due to safety concerns.
"There are times, like these, when we all need to step up and help. As such, we are making the following solutions publicly available and free for all organisations. We hope this helps local businesses move forward during this difficult time," said Hong.
"Using SAP Digital Supply Chain, SAP Ariba and Qualtrics solutions, companies can easily identify and address potential supply chain disruptions before they occur, identify alternative sources of supply and help move goods efficiently and cost effectively," he added.
Among other complimentary offerings is the SAP Qualtrics Remote Work Pulse check survey and pre-configured report (both customisable) that can be sent on a daily/weekly basis. "Over the past month, Qualtrics has developed 10 Covid-19 Solutions to help businesses move forward," said Hong.
"The technologies are supporting more than 31,000 projects across more than 8,500 organisations in 90 countries worldwide, including Malaysia," he highlights, adding that among the complimentary offerings is the Qualtrics Remote Work Pulse check survey and pre-configured report (both customisable) that can be sent on a daily/weekly basis to help teams succeed in this new environment.
"It is vital during times of such disruption, to actively listen to employee needs, diagnose areas of improvement, and take action on critical gaps to ensure that the workforce has the required clarity and support to adapt to changing workplace experiences," said Hong.
Also through 30 June 2020, SAP has opened access to SAP Ariba Discovery so that any buyer can post their immediate sourcing needs and any supplier can respond to show they can deliver.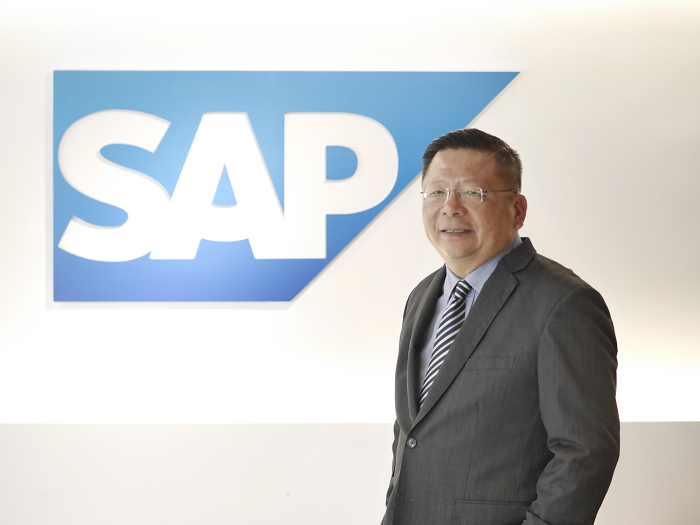 "Access to SAP Ariba Discovery will help buyers and suppliers connect more quickly and effectively, and minimise disruption caused by shipment delays, capacity issues and increased consumer demand in times of crisis," said Hong.
"The Ariba Network is the largest business to business network in the world, representing more than 4.8 million suppliers in over 190 countries. We can help make the connections to keep supply chains intact, which ultimately has an impact on the everyday consumer," he added.
Separately, SAP Malaysia had also recently collaborated with the Malaysia Digital Economy Corporation (MDEC) on an initiative aimed at accelerating data technology adoption among business enterprises as part of MDEC's #DigitalVsCovid movement.
For SAP Malaysia this initiative with MDEC serves to continue developing human capital for Malaysia and to build the "future workforce".
"The MyUniAlliance programme provides training for some three thousand students per year," said Hong of the programme which started in 2011. Eighteen Institutes of Higher Learning [IHL] including two foreign universities have participated in the programme.
"These IHLs bring SAP's technology and best practices to students in undergraduate and graduate programmes," he explained.
Besides collaborating with MDEC in nurturing talent and growing the local digital ecosystem, SAP Malaysia has continued to invest in the country with the establishment of a service delivery centre in Kuala Lumpur for the SEA region. "The SDC was launched in October 2018 with the aim of improving service delivery to large enterprises throughout Southeast Asia," said Hong.
Keyword(s) :
Author Name :