Oracle revenue falls, but Malaysia bucks the trend
By Edwin Yapp July 31, 2015
Share price also down as software giant struggles with cloud transition
Malaysian operation claims growth; additional hires to push cloud proposition
ORACLE Corp's in-country sales is still growing as its shifts from being an on-premises software company to a cloud services provider, according to its Malaysia country head.

At a recent media briefing in Kuala Lumpur, Malaysia country managing director Jimmy Cheah (pic above) said Oracle is always looking to improve sales, whether in the cloud or on-premises.

"If we look at technology today, it's very pervasive and our solutions reach the whole spectrum of what an enterprise market needs.

"We've seen significant wins in the cloud – for example, Bursa Malaysia," he said, without giving details.

"Other sectors we've entered but [whose customers] we are not able to name are the government, financial services, transportation and also the SME (small and medium enterprise) market," he added.

Cheah declined to give actual sales figures in Malaysia, however, saying that Oracle – like many multinationals – does not give country-specific breakdowns.
"But I would put it this way: The market is very positive, and with that, growth for Oracle is not going to be just aligned to what the average market growth is like, but is going to surpass the rates here in Malaysia," he said.

Redwood City, California-based Oracle is one of the leading enterprise software players in the world, founded in 1977 by its recently retired chief executive officer (CEO) Larry Ellison. For decades, it has had the lion's share of the database and the ERP (enterprise resource planning) market.

However, it was somewhat slow to embrace the cloud, with Ellison having expressed his confusion in 2008 over what the cloud was, admitting that he had no idea what everyone was talking about.

The flamboyant and combative executive was quoted as saying, "Maybe I'm an idiot, but I have no idea what anyone is talking about. What is it? It's complete gibberish. It's insane. When is this idiocy going to stop?"
While Oracle wavered, its traditional competitors Microsoft Corp and Google Inc, as well as cloud upstarts such as Amazon Web Services Inc and VMware Inc, were offering cloud services to thousands of customers, a move that hurt ERP powerhouses such as Oracle, as well as Germany's SAP SE.

Years later, Oracle eventually did embrace the cloud and has since made headway towards a subscription-based model.

Shares down, analyst cautions
Moving away from its on-premises legacy to the cloud has not been easy for the software giant. From mid-2014, its share price started sliding as it struggled to keep up with Wall Street's expectations.

Analysts attributed this in part to Oracle's laggard cloud journey, with a significant portion of its on-premises revenue already being undercut by smaller and nimbler cloud players, Reuters reported.

In September 2014, Oracle's first quarter results came in, and share prices continued to dip, Bloomberg reported.

And in its latest earnings call, for its fourth quarter ended May 31, Oracle's profit and sales once again missed analysts' estimates with a larger-than-expected sales decline, according to The Wall Street Journal (registration required).

Total software revenue fell 6% to US$8.4 billion in a quarter when its sales typically are strongest, and investors and analysts fixated on Oracle's weak sales of new software licences, the Journal pointed out.
The bright spot however was the 28% increase in revenue from some of its cloud services, or software retooled for delivery over the Web and sold as subscriptions. Still, those services accounted for just 5% of total revenue last quarter, the business daily noted.

Company officials blamed the shortfall on the strong US dollar, which has appreciated against major world currencies, effectively discounting each sale the company made abroad.

But the Journal quoted analyst Daniel Ives of FBR Capital Markets as saying that "the stronger dollar wasn't enough to account for the disappointing performance," and ranked Oracle's financial results as only "a C+ performance."

"Many investors are shaking their heads right now wondering what is next for Oracle's growth path," Ives said.
Meanwhile, Bill Kreher, an analyst with Edward Jones, was quoted as saying on Forbes that "the shift to subscription revenue away from its software licences has led to ongoing 'growing pains' for the company."

"Analysts are watching to see if Oracle can grow its top-line revenue while it moves to the cloud and take on the companies it targeted on the call, namely Workday and Salesforce.com, which beat earnings estimates last month," he said.

Kreher said this is why Oracle made it clear that it expects its cloud revenue to accelerate in the next year – in order to help restore some confidence with investors who may be getting spooked by one tough transitional quarter to the next.

"There's some healthy scepticism reflected in shares trading down, but if you peel back the US dollars, results were relatively solid," he said.

Malaysia and Rainmaker
Asked how its local subsidiary was faring against the challenges above, Oracle Malaysia's Cheah noted that revenue from cloud services is fundamentally different from on-premises sales.

"If we look at revenue from the cloud, the quantum of sale is different as it's more an opex (operating expenditure) model rather than an upfront licence payment model," he said.
Cognisant of this difference, this is why Oracle has embarked on a new recruitment scheme known as the 'Rainmaker' programme, in a bid to increase the sales personnel it has on the ground, he said.

"The reason [for] the 'Rainmaker' campaign is to get more feet on the street. We need more sales people out there to talk to customers. This is what we believe will drive sales for Oracle," he added.

Under the Rainmaker programme, launched three months ago, the company hopes to boost its Asia Pacific sales force by 1,000 people in a bid to boost its cloud computing business.

Oracle said that to date, it has hired more than 800 new salespeople in Asia Pacific, of whom 180 are for the Asean (Association of South-East Asian Nations) region.
Cheah said the new 'cloud salespeople' come from a wide variety of backgrounds, from established IT companies to newly-founded startups.

He said that this would bring valuable experience and fresh enthusiasm to the company.

The new recruits also come from different lines of business in a wide variety of industry sectors such as finance, manufacturing, telecoms and utilities, so they already speak and understand the same language as customers in those industries, he argued.

"Certainly for Malaysia, we hope to see improvement in whatever we have been doing on the ground [for the Oracle cloud] with the additional 50% staff for the cloud," he declared.

Defining cloud accurately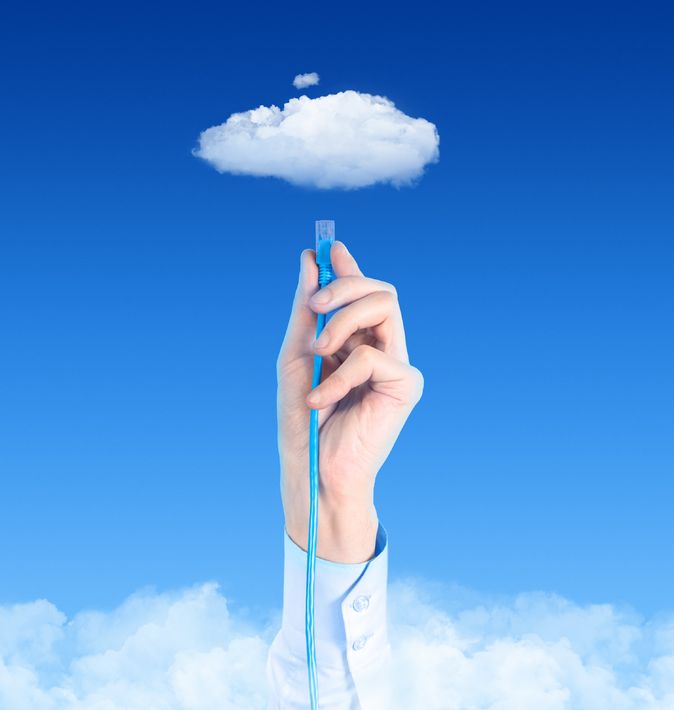 An industry analyst contacted by Digital News Asia (DNA) agreed that over the last few years, Oracle has invested aggressively to position itself as a cloud provider.

Gartner however said that Oracle has a broad definition of the cloud, one which encompasses hosting and subscription models that are often positioned as cloud services but doesn't fully meet Gartner's own set of cloud value propositions, such as elasticity and sharing.

"All this could complicate potential customer understanding of Oracle and the cloud," a Gartner analyst said in a research note.

"Customers would do well to examine individual offerings that Oracle labels as 'cloud' to determine what attributes of cloud computing it provides, as some attributes are key to delivering on the value proposition of cloud computing."

The research firm also said Oracle is hoping to eventually become a market leader, building from its existing position of strength in traditional, non-cloud IT markets.

"This will be difficult to achieve, given the robust competition from established cloud leaders which don't have the challenge of overcoming legacy inertia and perceptions.
"While Oracle's attempts to deliver on some of the attributes of cloud computing may meet the needs of some enterprises that prefer dedicated solutions, care must be taken to not expect the full benefits associated with cloud computing (such as efficiency, agility and rapid access to innovation) from its current offerings."
Related Stories:

Enterprise cloud management made easier with Oracle

Cloud considerations shift away from IT: Oracle
Oracle introduces Database 12c with in-memory tech

The colourful life of Larry Ellison, and his resignation


For more technology news and the latest updates, follow us on Twitter, LinkedIn or Like us on Facebook.
Keyword(s) :
Author Name :