MRANTI partners pitchIN as it targets to help 15 startups/spinoffs raise funding by end 2023
By Digital News Asia July 4, 2023
Aims to tap pitchIN's specialised Funding Accelerator programme
Collaboration will pave way for a vibrant and dynamic innovation environment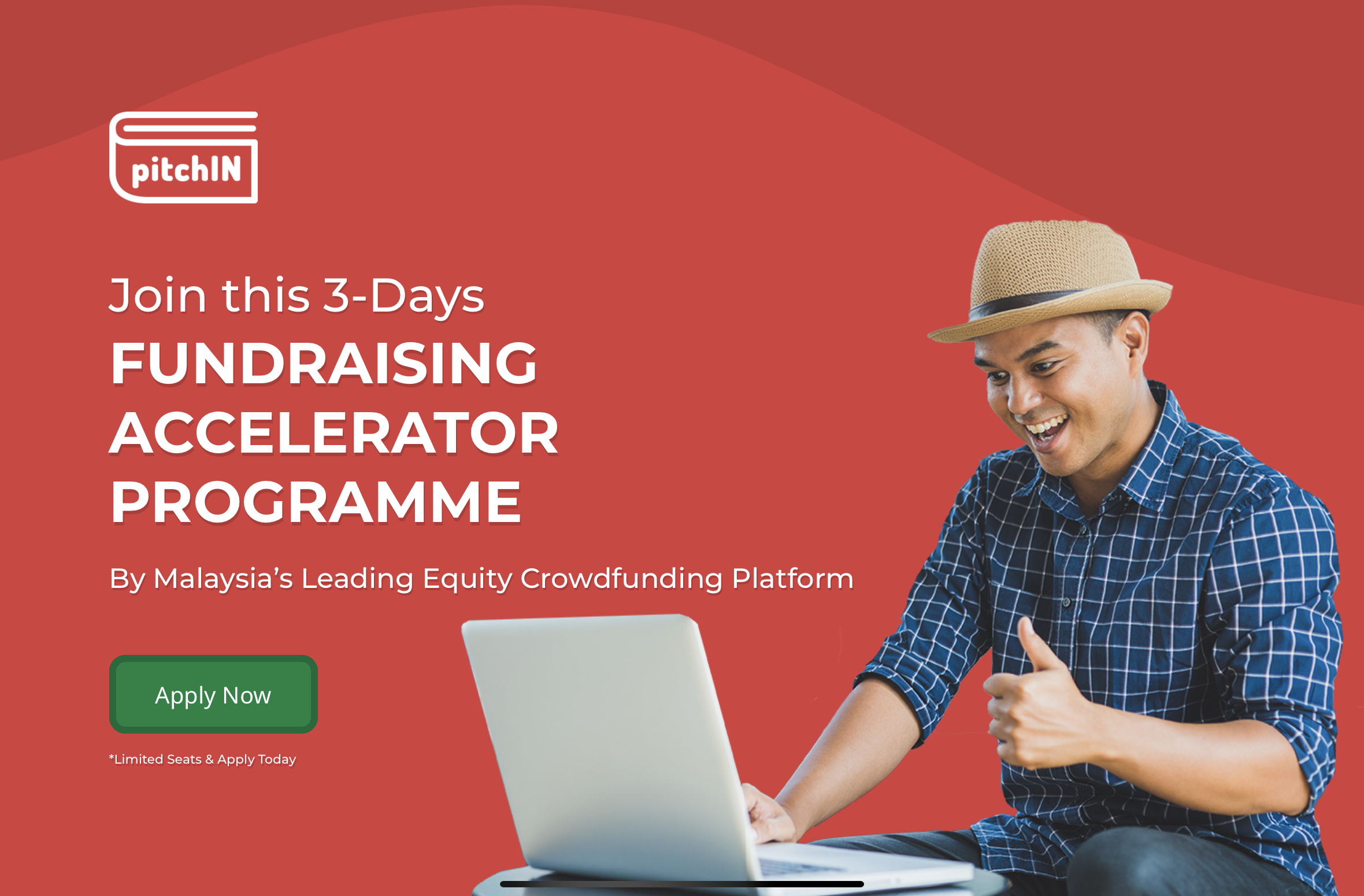 Malaysian Research Accelerator for Technology & Innovation (MRANTI), a commercialisation catalyst in the technology and innovation ecosystem and pitchIN, a Malaysian digital fundraising and investment provider, announced a partnership aimed at accelerating the investment landscape for Malaysian startups and spinoffs, specifically those that have been working with MRANTI.
The target this year is to help 15 tech startups and spinoffs from MRANTI raise funds from investors on pitchIN while receiving non financial support and guidance from MRANTI. Specifially, pitchIN will conduct its specialised Fundraising Accelerator (FA) programme for the MRANTI startups and spinoffs to guide entrepreneurs through the fundraising process.
Next, through pitchIN's Equity Crowdfunding platform, tech enterprises are granted access to investors, including those from ASEAN countries.
Sam Shafie (pic), pitchIN CEO, said, "Our experience running the pitchIN equity crowdfunding platform has shown that most startups will benefit from learning about key areas covered in our programmes such as company valuation, legal, due diligence, deal structuring, and funds sources. In addition, all our FA cohorts participants receive specialised fundraising advice and preferential access to our equity crowdfunding expertise."
FA, launched in Nov 2021 by pitchIN is a programme designed to assist founders with limited or no experience securing funding from external investors by equipping them with the necessary techniques and knowledge. A total of six cohorts across three cities, namely Kuala Lumpur, Penang, and Kuching in Sarawak have been run with over 60 companies and 120 founders assisted.
"The collaboration will pave the way for a vibrant and dynamic innovation environment, enhancing Malaysia's position on the Global Innovation Index (GII)," said Dzuleira Abu Bakar (pic), CEO of MRANTI. Malaysia aims to attain a Top 20 position in the Global Innovation Index (GII) by 2030.
[Ed note: Malaysia currently stands at 36 based on the 2022 rankings, making the target of a Top 20 spot in seven years a highly ambitious, even unrealistic one.]
With alternative financing surpassing venture capital funding in Malaysia, having raised US$364.5 million (RM1.7 billion) in 2022 compared to US$278.736 million (RM1.3 billion) from venture funding, the collaboration between MRANTI and pitchIN positions regulated alternative financing and investments as the preferred option for businesses as well as investors in Malaysia.
PitchIN has facilitated the fundraising efforts of 163 companies, collectively raising US$63.68 million (RM297 million) since 2016.
MRANTI believes its collaboration with pitchIN will foster collaboration between the private, public, government, and civil society sectors by promoting the quadruple helix model, including government, academic research, business and society.
The FA is now open to applications from startups until 17 July. The programme will take place from 24 to 26 July.
Related Stories :
Keyword(s) :
Author Name :