Malaysia Airlines: When any good news will do
By Karamjit Singh April 28, 2015
11 months to go live with its IT transformation project
Off-the-shelf system replaced SAP-customised one
THERE can be many reasons for calling a press conference, with the most common being to share some positive developments.

For Malaysia Airlines' Malaysian Aerospace Engineering (MAE) subsidiary and its chief executive officer Azhari Mohd Dahlan (pic), a press conference was called to give the entire company a lift from a feat that is being touted by Ramco Systems Limited as never having been accomplished before in the aviation world.

With the run of misfortune Malaysia Airlines had in 2014, it could do with any positive news.

In this case, the news is that MAE achieved a record go-live time in its deployment of a full suite of aviation specific solutions by Ramco, from a legacy system, to provide maintenance, repair and overhaul (MRO) support for over 145 aircraft.

The deployment was achieved in a record time of 11 months, according to Ramco.

For a sense of perspective, the Chennai-based technology company said that an airline in Indonesia has spent four years in its transformation programme, and has managed to induct only four planes.

In the MRO industry, induction is the process by which an aircraft is switched from its existing legacy system to a new system, where every data point about each component on a plane is transferred and able to 'talk' to other systems. This enables better decision-making and planning.

A plane can have up to 500,000 components and some planes are over 20 years old. Still, each and every component, from a switch in the cockpit or a seat in economy class to the smallest rivet has to be tracked and tagged.

This is why a vendor familiar with such MRO systems describes them as "a beast" due to the immense complexity involved.

But such are the regulatory requirements that airlines must comply with, or they will find their planes not being allowed into the airspace of certain jurisdictions.

Rhetoric runs ahead of reality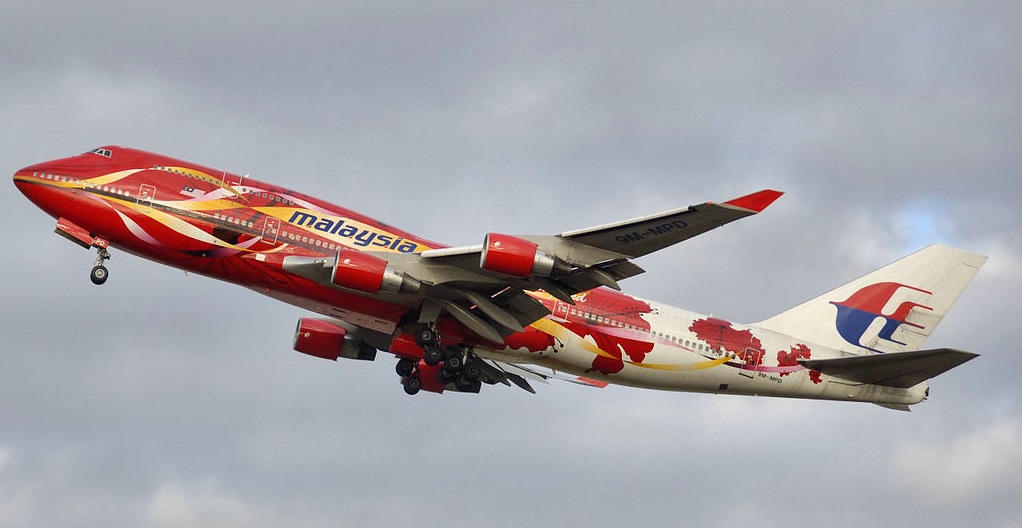 While Malaysia Airlines will soon officially welcome a new chief executive officer (CEO), Christoph Mueller, on May 1, the decision to execute on a modern and seamless system to replace its nine legacy systems was made by outgoing CEO Ahmad Jauhari Yahya early last year.

The revamp of its legacy systems was actually however first brought up in 2003, says an IT vendor familiar with Malaysia Airlines. But for one reason or the other, it kept getting delayed.

Through a statement issued in a press release, Ahmad said, "Not only did we set a record time for implementation, the net effect is a dramatic improvement in engineering efficiency, optimised fleet management, and reduction in aircraft on-ground time."

Ahmad however is jumping the gun as the system has gone live less than two months ago, and according to Ramco executives, it takes at least 18 months for a proper 'before and after' comparison to be done.

At present, there are still teething problems. A Malaysia Airlines engineer, speaking to Digital News Asia (DNA) on condition of anonymity, said that end-users still don't know what's going on.

"There is a lot of confusion and I feel a lot of information still needs to trickle down to end-users on the floor," he said.

For example, the new system in place now requires engineers working on a plane to know the actual flight number of that plane when it leaves the hangar.

"This is new and while there could be a good reason for this, the importance of us having this additional information has not been communicated and this is what I mean by information not trickling down," said the engineer.

The engineer also feels the system needs a lot of input from end-users as well.

Indeed, for the Ramco system to achieve its full potential, MAE engineers have to be fully committed to using the system and extracting full value from it.


As MAE project director Eke Nazri Rahim (pic) observed, other airlines have bought similar tools but failed to implement them, while some have even failed to utilise the tools. Hence he called for "the need to mould a new culture."

Eke Nazri's boss Azhari talked about a potential new revenue stream for MAE arising from the enhanced capabilities it will have in serving new customers for its MRO business.

"We need to be more productive and expand beyond where we are today," he said, while declining to share any projections beyond saying that he expects an ROI (return on investment) within five years from a system that was a "substantial investment."

Before opting for Ramco, MAE had actually called for a tender in 2009 for an ERP (enterprise resource planning) solution and ended up picking German software powerhouse SAP SE.

However that project, which was described as "being very ambitious" by a vendor who participated in the Request For Proposal (RFP), failed, with Azhari saying "we learned that you cannot build a customised solution. That's not the way to do it."

Nonetheless SAP was said to have still walked away from the project with millions in licence fees paid.

Which is why Malaysia Airlines opted for an off-the shelf software with Ramco, where MAE is the one that has to adapt its processes to the software, and then adopt it into the company.

The success of this lies in the hands of MAE's engineers and their adoption and embracing of the system.

Currently, MAE has customers which are within the Malaysia Airlines group, principally Malaysia Airlines System, FireFlyz and MasWings, with KLM and Malindo Air being among the others.

Related Stories:

Malaysia Airlines goes live with Ramco solution in 'record time'

Ramco Systems deal with MAS its 'largest single win'

MAS launches 'digital business transformation' with Adobe

Malaysia Airlines consolidates FB marketing, with help from Rally


For more technology news and the latest updates, follow us on Twitter, LinkedIn or Like us on Facebook.
Keyword(s) :
Author Name :