Digi posts slight rise in 3Q18 net profit to US$95mil
By Digital News Asia October 17, 2018
14.9% postpaid and 18.4% internet revenue growth momentum
Ebitda healthy at RM725 million with 46% margin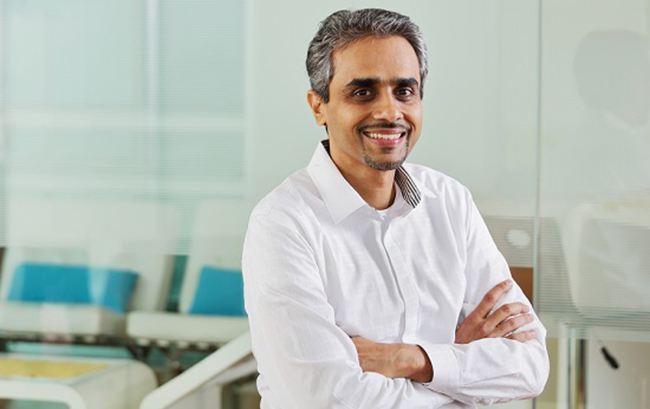 DIGI.Com Bhd saw its net profit rise 2% to RM392.54 million (US$94.51 million) in the third quarter ended Sept 30, 2018 (3Q18) and declared a dividend of five sen a share.
The telco announced on Oct 17 that the higher net profit compared with RM384.61 million a year ago was due to rising data consumption.
Digi said revenue rose 1.9% to RM1.6 billion from RM1.57 billion a year ago. Earnings per share were 5.05 sen compared with 4.95 sen. Its service revenue was RM1.47 billion while its earnings before interest, tax, depreciation and amortisation (Ebitda) was at RM725 million or 46% margin.
Increasing data consumption on its network fuelled growth across its postpaid and prepaid internet business as well as new digital businesses, and contributing to the company's expanded 11.8 million subscriber base this quarter.
Data traffic grew 60% year-on-year (y-o-y) during 3Q18 driving overall internet revenue up by 18.4% y-o-y and 1.5% quarter-on-quarter (q-o-q) to RM817 million, which now constitutes 55.4% of service revenue.
The company also reflected 4G LTE customer growth to 7.5 million and increased smartphone adoption at 77.4%, with customers using 9.1GB on average each month on its network.
In driving increased internet and digital services uptake among customers, the MyDigi self-serve app has recorded 21.9 million in upsell transactions over a broader base of 2.8 million monthly active users.
Digi CEO Albern Murty said, "This was a busy quarter for us as we focused on capturing data demand on our network while maintaining margins in the current market environment. Our strategy is to focus on our postpaid, internet and digital capabilities to efficiently deliver high-quality services to customers while being financially disciplined. And we remain deeply committed to enable more Malaysians and businesses to benefit from relevant, affordable mobile and digital services across the country."
Postpaid revenue grew 14.9% y-o-y to RM640 million over a stronger 2.7 million subscriber base while prepaid revenue trimmed 9.1% y-o-y to RM835 million due to intense prepaid data price competition, and moderating demand for legacy voice and messaging services.
Ebitda was stable at RM725 million with a margin at 46% while Profit After Tax (PAT) held steady at RM368 million with a 23% margin.
A third interim dividend of 5 sen per share or RM389 million will be payable to shareholders on Dec 20, 2018.
Related Stories :
Keyword(s) :
Author Name :