Digi caps 4Q18 with increased profits from solid postpaid growth
By Kiran Kaur Sidhu January 24, 2019
Postpaid revenue grows 14.8%, the best in five years closing FY18 at US$609 million
For the full year, net profits rose by 4.3% to US$372.2 million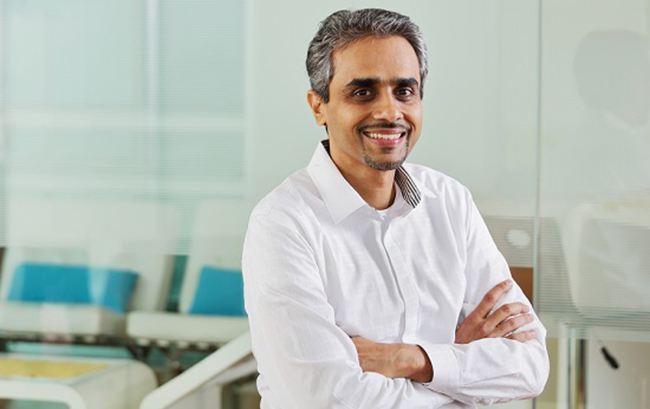 DIGI.com Bhd announced a net profit of US$91.31 million (RM377.8 million) for its fourth quarter ended Dec 31, 2018, a 4.9% growth from US$87.03 million (RM360.08 million) a year ago. The group attributed the profit rise to solid postpaid growth and efficient cost management.
(RM1 = US$0.24)
Revenue for the quarter spiked by 1.8% to RM1.67 billion, from RM1.64 billion in the corresponding quarter previously, resulting from increased demand for its postpaid plans.
The company's board of directors announced a fourth interim dividend of 4.8 sen per share to be paid March 29. With this, the full dividend payout for FY18 amounts to 19.6 sen against 18.8 sen for FY17.
Digi chief executive officer Albern Murty (pic) said, "2018 was a strong year of execution for the business. We kept disciplined on driving growth, efficiency and digital transformation while staying focused on service delivery excellence to customers.
"This combined strategy has led us to deliver value for customers and shareholders alike. We plan to continue making smart investments to redefine our customer experience and offer affordable, meaningful connectivity for all, while enhancing targeted efficiencies."
In its Bursa Malaysia filing on Jan 24, the group said 2018 marked an important milestone for Digi with "best performing postpaid revenue growth of 14.8%", the highest in the last five years closing FY18 at RM 2.52 billion.
During the quarter, the group recorded 75,000 net adds thus sealing the year with 2.8 million postpaid subscribers. Postpaid revenue makes up 42.5% of the group's total FY18 service revenue of RM5.92 billion
"In 4Q18, postpaid revenue grew 15.0% year-on-year and 4.2% quarter-on-quarter to RM667 million while postpaid internet revenue rose 26.1% year-on-year and 5.3% quarter-on-quarter to RM440 million," its filing said.
Meanwhile, the filing said: "Prepaid internet subscribers climbed up to 6.7 million while internet revenue increased 2.8% year-on-year and 2.5% quarter-on-quarter to RM409 million or 50.2% of prepaid revenue."
Due to lower non-internet prepaid revenue from weaker non-internet prepaid subscriber base, prepaid revenue fell 12.6% year-on-year and 2.4% quarter-on-quarter.
Overall, Digi's subscriber base was trimmed to 11.7 million as a flow through from sim contraction amongst legacy prepaid subscribers. However, internet subscribers continued to strengthen to 9.2 million or 78.6% of subscriber base while ARPU maintained steady at RM41.
As for the full year, Digi's net profit increased by 4.3% to RM1.54 billion from RM1.48 billion in FY17, while revenue grew by 2.9% to RM6.53 billion from RM6.34 billion.
For FY19's outlook, the group is confident of maintaining its service revenue and has set a low single digit guidance for earnings before interest, tax, depreciation and amortisation (EBITDA) growth.
At 5pm, Digi's shares rose 1 sen or 0.22% to RM4.53.
Related Stories :
Keyword(s) :
Author Name :