Awantec Reports US$2.8mil PBT in Q2 2021
By Digital News Asia February 25, 2021
Stage set for growth with selection as MSP to Google Cloud under MyDigital
Secured US$12.4mil contract from Selangor govt to provide skills training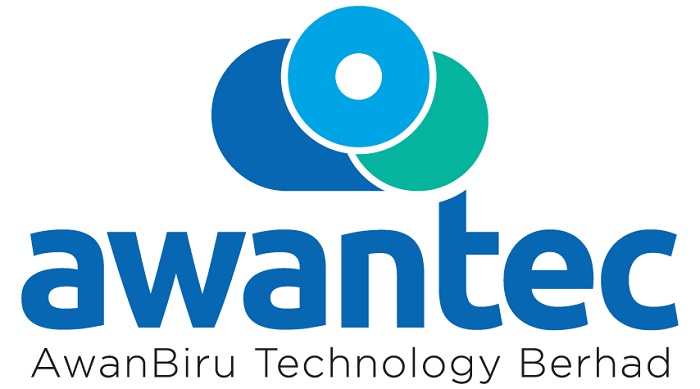 AwanBiru Technology Bhd (Awantec or the Group), today reported its current quarter results ended 31 Dec 2020 for financial year ending 31 June 2021 (FY21) to Bursa Malaysia Securities Bhd.
[Ed: Para edited for accuracy. An earlier version incorrectly stated Dec 2021 as the period of the quarterly results.]
The Group recorded a revenue of US$9.4 million (RM38.1 million), which was US$1.7 million (RM6.8 million) higher than the FY20 corresponding quarter of RM31.3 million. This was mainly driven by higher revenue for Software & Services and Talent segment which recorded a growth of 34%.
[RM1 = US$0.247]
The Group's profit before tax (PBT) is RM11.3 million or 424% higher than preceding year loss of RM3.5 million. This is mainly due to gain on completion of the disposal of Prestariang Education Sdn Bhd, effective 16 Nov 2020.
The Group has made substantial progress in its rationalisation plan which resulted in a strong cash position that will give the Group the resilience needed to rebuild its revenue base with new partners, product lines, and services in the coming quarters. Revenue contraction is however expected in the immediate term following its exit from the Microsoft Partner Network.
The Group's financial position was further strengthened with the completion of the private placement of shares and rights issue on 30 Nov 2020 which raised gross cash proceeds of RM63.22 million.
The corporate exercise, coupled with its products and service offerings, allows Awantec to be a key player in tapping into the many opportunities of the digitalisation process in Malaysia, especially with the launch of the MyDigital Blueprint on 19 Feb 2021.
The Group's transformation which started since early 2020, has successfully positioned Awantec as a leading innovator, from just managing software licenses into providing multi-cloud management services and lifelong learning talent lifecycle services to support the digitalisation of Malaysia.
Awantec's wholly-owned subsidiary, Prestariang Systems Sdn Bhd, was named by its partner Google Cloud as the Managed Service Provider appointed under the Government's MyDigital Blueprint.
The scope of this appointment will include Infrastructure as a Service (IaaS), Platform as a Service (PaaS), Software as a Service (SaaS) and Anything as a Service (XaaS) for the next three years from 2021 to 2023. Together with Google Cloud, Awantec Group will be driving adoption of Google Cloud Products and Services, where the Government is aiming for the migration of 80% of public data into a hybrid cloud system by 2022.
In the talent segment, the Group has also expanded its business from training to include job placement and upskilling and reskilling. Awantec Group has also recently secured a 3-year contract valued at approximately RM50 million from the state-owned project Menteri Besar Selangor Incorporated known as the Selangor Kerjaya Program implemented to provide skills training and job placement for 10,000 job seeking Selangorians.
The Board is of the view that the Group is in good position to capitalise on the task of meeting the market requirement for technology and talent services to spearhead its business growth following its successful transformation and rationalisation plans.
Keyword(s) :
Author Name :