Software-defined networking: Taking the right path
By Bernadette Noujaim Baldwin December 16, 2014
SDN delivers 'programmability' to the data centre and corporate networks
Be an early adopter, find the right partner, but also be prudent in your approach
VIRTUALISING server and storage resources to run private and hybrid clouds is an increasingly entrenched practice among Asia Pacific businesses and government agencies.

To empower greater capability from our robust and resilient networks, organisations are looking towards these new technologies to aid the reduction of costs and assist with boosting application performance and availability.

Empowering greater capability helps enables technology and business decision-makers who want to use cloud applications and services to take advantage of workforce mobility, the Internet of Things (IoT), and surging data volumes.

But how can technology decision-makers help enable innovation and exploit the cloud environments?

The answer is software-defined networking (SDN).

SDN broadly applies the same model to networking, as virtualisation and the cloud applies to servers and storage in the data centre, delivering programmability to the data centre and corporate networks.

Organisations can use SDN to dynamically allocate network resources based on application needs, and better manage network performance and service quality.

The technology is already in use in many data centres to support cloud projects, its extension into the corporate wide area network (WAN) and campus is still at the fledgling stage, but with significant growth predicted in the years ahead.

In fact, IDC predicts the global market for SDN to grow from US$960 million in 2014 to more than US$8 billion in 2018.

So how should businesses embrace the opportunity presented by SDN? The answer is to apply the same rigour as to all new technologies, including mitigating risks to security, performance and availability.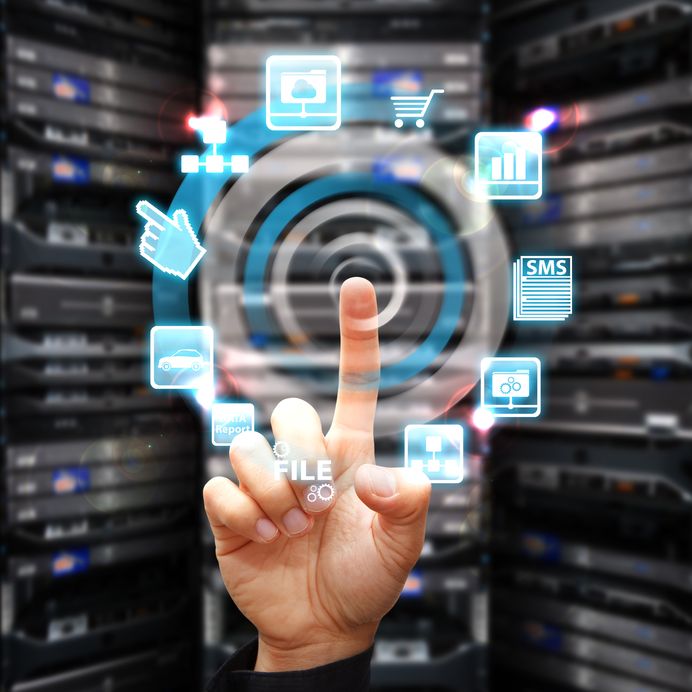 Be an early adopter

Launching an SDN project today will help enable organisations gain an edge over their competitors. IDC notes that 2014 to 2016 is going to be a "significant launch point" for SDN in the enterprise, indicating those businesses that fail to get on board over the next few months risk being left behind.

Organisations that become early adopters stand to reap the rewards. For example, as the market is still immature they can work with providers to influence the development of SDN standards, functionality and services, helping to ensure their platforms are setting the industry standard, not following it.

Select the right partner

Selecting the right partner is one of the most important decisions organisations can take when undertaking SDN projects.

For instance, software-defined networking providers born outside the legacy networking market may have a more innovative, dynamic culture than traditional vendors more suited to today's business needs.

The right partner may also be open to including organisations in discussions over products and services, taking a flexible approach to costs and including early adopters in pilot programmes, ensuring the services delivered are exactly what's needed.

Additionally, making a good selection assists businesses to avoid having to invest resources in second or third attempts at software-defined networking while seeing their competitors move ahead.

Weigh up the risk

Teams should start by investigating SDN, including trialling the products of incumbent and new vendors.

As alluded to earlier, they need to conduct due diligence on their suppliers to help ensure they are complementary from a cultural and product perspective.

For an SDN project, a generic infrastructure upgrade is not enough to justify the investment. Organisations need to develop and justify cases for software-defined networks to support specific projects or initiatives. These cases should go beyond cost savings and efficiencies to include new revenue opportunities.

A thorough testing programme is also required to determine whether a product fulfils the vendor's promises and is compatible with an organisations' technology environment.

Finally, organisations need to take stock of legacy equipment and infrastructure, including associated systems and tools. Existing equipment should be run to the end of its life to minimise any risk of compromising returns on investments.

A prudent approach

For organisations looking to innovate to remain competitive in increasingly globalised markets, SDN facilitates the path to success.

The architecture dispenses with many of the limitations of conventional networks and supports unlocking the potential of surging data volumes and the IoT.

Those organisations that adopt a prudent approach to deploying SDN will be assisted in quickly launching new functionality and services to their customers while helping to reduce capital and operating costs.

Bernadette Noujaim Baldwin is head of Connectivity and Platforms – International, Global Enterprise & Services, Telstra.

Related Stories:

Networking needs a new paradigm in SDN: Gartner
Software-defined networks still have some way to go

Top 10 reasons to use open source software-defined networking

Telstra's chief scientist on the future of enterprise computing


For more technology news and the latest updates, follow @dnewsasia on Twitter or Like us on Facebook.
Keyword(s) :
Author Name :