Free your mind with SDN, gear up for SDE
By Gary Newbold September 10, 2014
SDE encompasses systems controlled by software and built in a virtual hardware space
SDN architecture can offer organisations the network agility required to support SDE
IN the oncoming era of Software-Defined Everything (SDE), organisations are rapidly shifting from static, legacy IT environments into highly dynamic, heavily virtualised ecosystems.

While it is still in the developing stages, the market is looking toward a future of new applications of technology that will answer the ever-growing demand for easy and instantaneous access to anything, anytime and anywhere with the use of cloud, big data and mobile technologies.

SDE encompasses various systems controlled by advanced software programs and built in a virtual hardware space. It involves building virtualised networks in which physical hardware is replaced by a sophisticated software system.

The various technologies embraced by SDE operate under a single umbrella, with Software-Defined Networking (SDN) as a foundation.

Yet, while IDC predicts that the SDN network will reach US$8 billion by 2018, there is a relatively shy implementation of the solution by IT staff in organisations. A number of them are dabbling in it, but they still have many questions surrounding the deployment of this new technology.

Let's look at SDN technology, and how the technology can help IT teams to address their networking challenges to better respond to the rapidly changing needs of business in the midst of modern market demands.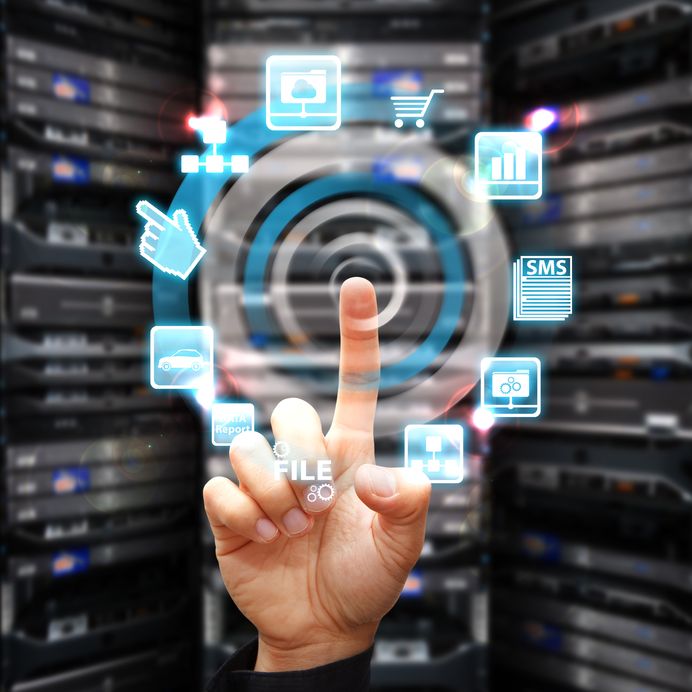 Agile and flexible IT services

The SDN architecture is able to offer organisations the network agility required for virtualisation support of SDE, along with ease of management and addition of new network functions. It is an architecture to control not just a networking device, but an entire network, and does so by decoupling the management and control layers from the data plane.

Because of this, instead of locking themselves in with an endlessly expanding sea of hardware to support constantly overloading networks, organisations utilising SDN can experience the full scalability in the network's dynamic method of forwarding data packs.

The open interfaces provided by the SDN network architecture also enables innovative developments of new applications and software that give organisations total visibility, flexibility and programmability over the connectivity and network traffic.

SDN challenges
Based on a recent GigaOm survey of network and IT managers, only 15% of organisations have deployed or are in pilot with SDN. At the same time, almost half of the survey's respondents find it difficult to understand and articulate how SDN technologies will improve networking in their organisations.

The report also states that there is still very little support for OpenFlow, with only 11% of organisations using or trialing OpenFlow.

Apart from the inherent resistance to change, other reasons for these small numbers of network migration includes the fact that some of the network solutions currently in the market are considered too complicated.

Indeed, some require significant incremental purchase of hardware or do not provide the rich integration with applications that is easily possible on SDN.

Meanwhile, many companies are struggling to evolve their network's ability to keep pace with compute and storage models, in addition to delivering speed and flexibility in provisioning workloads – all while reducing costs.

Empowering your organisation with SDN

Customers should be able to migrate their existing (brownfield) networks to SDN without expensive forklift upgrades. Seamless SDN migration requires both an open, standards-based and comprehensive approach with strong community mindshare and robust vendor ecosystem support.

With the far-reaching, transformative benefits provided by SDN architecture, whether in the areas of education, public safety, healthcare, advanced manufacturing, transportation, e-government, the Internet of Things (IoT) or clean energy, it is only a matter of time before SDE becomes a reality.

The sooner organisations empower themselves by implementing the SDN architecture needed to solve today's complex business and IT challenges, the sooner they can ensure their survival in the future dictated by the demand for dynamic mobile experiences.

Gary Newbold is Asia Pacific vice president at Extreme Networks.

Related Stories:

Software-defined networks still have some way to go

VMware wants to get you out of 'Hotel California'

Migrating to SDN: Planning for a smooth transition


For more technology news and the latest updates, follow us on Twitter, LinkedIn or Like us on Facebook.


Keyword(s) :
Author Name :