Do businesses need to develop a converged infra strategy?
By KT Ong August 8, 2013
Converged infrastructure integrates compute, storage, networking and infrastructure management
But traditional infrastructure silos create bottlenecks that cripple QoS and increase operational costs
WHAT is a converged infrastructure? As the latest buzzword to dominate the IT industry, data centre convergence is a topic quickly joining cloud computing and big data to become an important subject, but one which is shrouded with ambiguity.

Converged infrastructure can be defined as the integration of compute, storage, networking and infrastructure management into an integrated system to help organisations increase efficiency, agility and IT service quality.

The speed of business today is giving rise to a transformation of the data centre. Companies of all sizes – from large multinational enterprises to small office environments – are increasingly challenged with the prospect of delivering applications and IT services on demand to a flexible and evolving workforce.

However, traditional IT infrastructure silos create bottlenecks that cripple quality of service and increase operational costs due to slower workload deployment and more room for error.

Simply put, it can take too long to design, procure, deploy and integrate new IT infrastructure, and there are too many tools needed to manage it.

Increasingly, chief information officers (CIOs) are looking to converged infrastructure solutions as a key to rapidly delivering IT services, maximising data centre efficiency, and strengthening IT service quality.

In fact, a recent IDC study reveals that spending on converged systems will grow at a compound annual growth rate of 54.7% from US$2 billion in 2011 to US$17.8 billion in 2016, driven by the cost advantages and efficiency related to operations and management of IT, simplification of vendor management, and faster time to productivity within IT system updates.

What really makes converged infrastructure stand apart however is the ability to achieve quick time-to-value by rapidly configuring infrastructure to deliver desired workloads.

Forrester has recently stated that "The inside-out, technology siloed approach to IT infrastructure needs to stop. Instead, IT infrastructure needs to become workload-centric.

"In other words, organisations need to design the server, storage, and networks in their data centre on what matters most (their workloads), and not the other way around."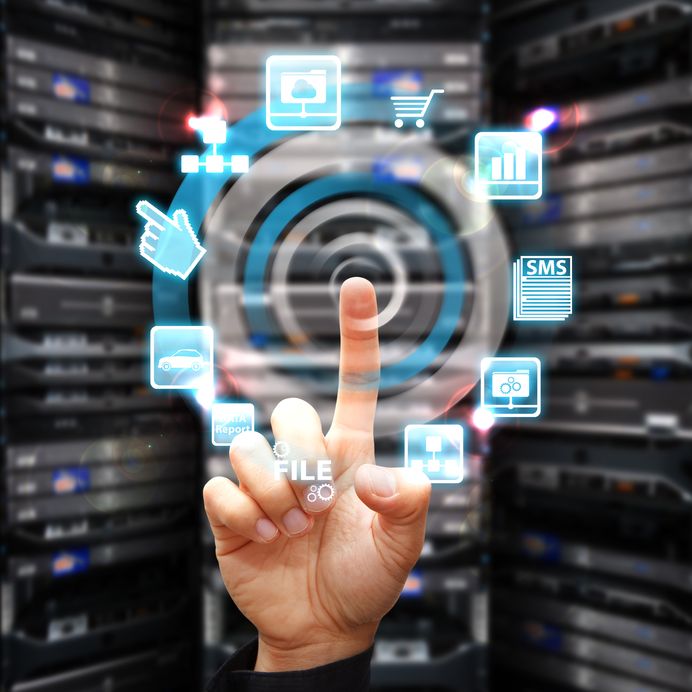 This means that in addition to controlling server, storage and networking resources, the application which sits on top of that infrastructure should also be managed.

With this approach, a vast amount of complexity is removed and businesses benefit from the ability to automate operations and service business requirements at the point of need by deploying reliable resources quickly.

Capabilities that result from automation reduce the costs, delays and potential errors associated with current manual processes. Automation makes it much easier to quickly bring together the compute, storage, and network resources necessary to provision a new application or service.

It also allows the IT environment to respond automatically when an uptick in workload demand starts to create a performance bottleneck – whether that bottleneck is in CPU cycles, server memory, storage I/O or network throughput.

Just as important, automation allows resources to be released when they are no longer needed, minimising the all-too-common phenomenon of wasted infrastructure capacity.

With this kind of convergence in play, the link between automation and efficiency is clear, and this new way of orchestrating workloads and addressing business challenges is increasingly sought after by large and small-to-medium businesses alike.

That said, businesses require flexibility to effectively integrate converged infrastructure into existing IT environments and ensure that they are suited to individual business needs and workloads.

As with any IT model, one-size-fits-all approaches can be limiting and so an analysis of each individual circumstance should be completed before procurement processes begin.

A good converged infrastructure acknowledges that customer needs will differ as data centre convergence takes hold. Throughout its design process, the following best practices should be considered to make sure that businesses looking to convergence are able to reap benefits quickly and without complexity:

Converged infrastructure solutions should go beyond the hardware: Hardware, software, services and support are essential elements that provide users with an open, intuitive, automated and end-to-end foundation, allowing IT to quickly harness the benefits of a converged solution.
Deployment model options let customers choose their starting point: Whether it's a do-it-yourself model, pre-engineered reference architectures or pre-integrated systems, it's important to have the power and flexibility to choose what solution best aligns with the needs of the organisation.
Management software is a critical element: A converged infrastructure solution should have system management software that collapses multiple management consoles, simplifies infrastructure configuration and drives automation and consistency.
The importance of open and standards-based convergence: When choosing any platform, IT managers should ensure the solution is backed with an open, standards-based approach. Without this, flexibility and interoperability cannot be achieved.
Converged infrastructures should be planned based on the applications and workloads that will help businesses compete: This means choosing a converged infrastructure platform that is pre-optimised for a broad range of workloads, including analytical, unified communications, desktop virtualization and private cloud. This not only gives IT more agility to get systems up and running, but also lifts financial burdens with better total cost of ownership and lower operating expenses.
Converged infrastructure solutions are accessible today for customers of all shapes and sizes. While not necessarily the answer for every organisation, many companies are already reaping the benefits of convergence and choosing platforms that are optimised for their most important workloads and applications.

Top solution providers recognise the need for workload-centric platforms, and organisations can look forward to even more solutions to help them achieve the benefits of converged infrastructure.

KT Ong is the general manager of the Commercial Business at Dell Sales Malaysia.

For more technology news and the latest updates, follow @dnewsasia on Twitter or Like us on Facebook.
Keyword(s) :
Author Name :