Inaugural DisruptInvest Summit attracts leading names from Malaysia's startup ecosystem
By Digital News Asia March 13, 2023
Successful & innovative founders, investors, corporate leaders gather
Opportunity for attendees to learn, be inspired, make valuable connections
NEXEA and Digital News Asia (DNA) will host the inaugural DisruptInvest Summit, a startup ecosystem event for corporates and investors, taking place on Thurs Mac 16. The strategic partnership sees both parties bringing their strengths and passion for the Malaysian startup ecosystem to the table, creating a fertile environment for connections to be made and opportunities sparked for the tech industry.
DisruptInvest Summit brings together successful and innovative founders, investors and corporate leaders to share their insights and experiences with attendees to inspire and accelerate growth.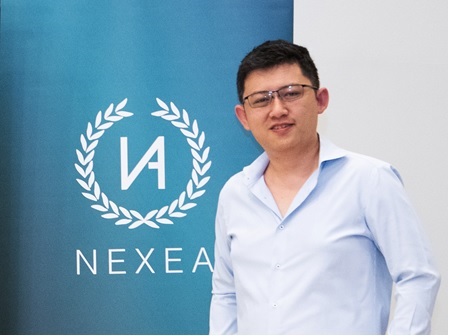 "DisruptInvest Summit connects the brightest corporations and investors with unparalleled networking opportunities and chances to meet and interact with the most innovative and driven individuals in the startup ecosystem. I believe it is an opportunity to learn and be inspired by these corporates and investors, and make valuable connections that lead to mutually enriching collaborations," said Ben Lim (pic), Managing Director of NEXEA.
From the highly regarded Joel Noeh, who recently exited his startup, Fave, to become an investor; to the low profile Sashie Kumar, founder of ATX, who sold his fintech to an ASX listed company for almost A$10 million; to Gerardo Salandra, the Italian founder of Respond.io who relocated from Hong Kong to Kuala Lumpur, believing Malaysia's first world infrastructure coupled with quality talent offered him the best chance to succeed and indeed has been validated on that score with a US$7 million Series A raised last Sept; DisruptInvest has the founders you will want to listen to.
DisruptInvest Summit is crafted as a premier event that aims to connect Corporates and Investors, as well as the Startup Ecosystem - founders, state and federal government agencies, angel investors and media - to support and grow the next wave of winners.
It will feature panel discussions and sharing by experienced entrepreneurs and technocrats on a range of topics, including business development, strategy, innovation, government initiatives, ECF (Equity Crowd Funding) and more.
The keynote speaker is Raymond Hor (pic), Partner at Indonesian based regional VC, Kejora Capital, who will share an early update of how the funding scene in 2023 is shaping up for startups with his "Southeast Asia Reality Cheque" session.
With corporate venturing becoming a big theme in Corporate Malaysia, the panel "Corporate Innovation – What's Working, What's Not" has top leaders from Hong Leong Bank, (Shalesh Grover, the chief digital and innovation officer) CelcomDigi (T Kugan, chief innovation officer) & Capital A (Aireen Omar, President) to share their experiences.
"DisruptInvest Summit is going to be Malaysia's largest tech entrepreneurship conference, offering attendees a unique opportunity to learn from the best in the industry and build valuable relationships with industry professionals and innovators. I believe it will be an excellent opportunity for learning, networking, and growing in order to take business to the next level," said Low Ziwei, co-founder of Zcova.
"DisruptInvest Summit brings together some of the top players in Malaysia's startup world, including corporates and investors, providing valuable insights into the startup ecosystem's current state. This will be an inspiring programme full of creativity and enthusiasm for the future of entrepreneurship, as well as a great opportunity to network with others in the industry," said Kyan Liew, co-founder of ParkIn.
Several leading corporates will also be supporting the event.
"DisruptInvest Summit is the best place for corporates and investors to collaborate with Malaysia's startup ecosystem, bringing entrepreneurs together to learn new ideas and explore opportunities for collaboration. This promises to be a lively and exciting event," said Jo-Ann, Special Assistant to Group CEO of Spritzer.
NEXEA is a Malaysian Venture Capital and Startup Accelerator firm that specializes in supporting and funding technology companies that have the potential to be the next technology giants. NEXEA also has services for investors and corporations that want to invest or work with future technology giants.
NEXEA is known for its mentors who are successful ex-entrepreneurs, or C-levels who own or have sold (IPO, M&A) their businesses. The combination of experienced mentors, experts, and partners prove potent as the top companies out of 35+ startups invested by NEXEA have grown 3 to 16 times per year. NEXEA is based in Bandar Sunway, Selangor. For more information, visit us at http://www.nexea.co
Related Stories :
Keyword(s) :
Author Name :