Expand brings six Malaysian startups to Indonesia
By Yunnie Marzuki March 29, 2018
The third market immersion programme hosted by Edvance and MDEC
Startups are INNOVATE, Epnox Technology, Sales Candy, Monster Alliance, Travelog, and Billplz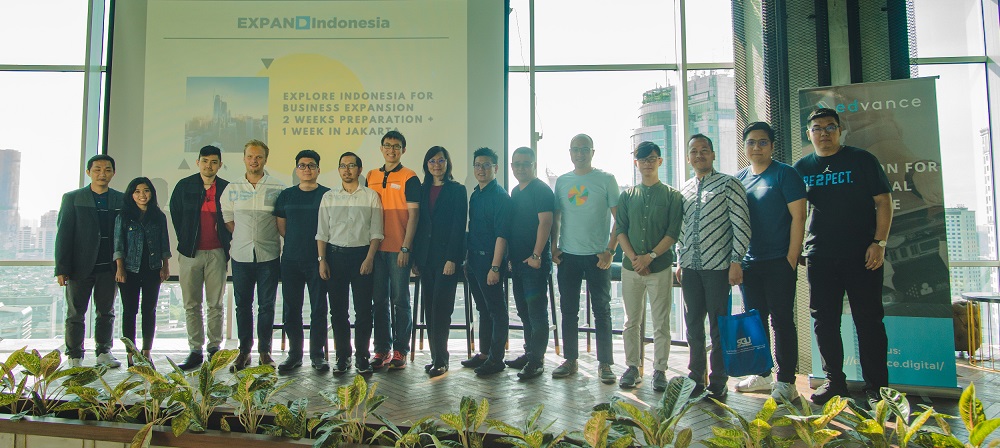 EDVANCE (formerly known as Yacademy) is back with their "Expand Indonesia" programme. Edvance welcomed six Malaysian startups in Jakarta last week. They are Innovate Mental Arithmetic (INNOVATE), Epnox Technology, Sales Candy, Monster Alliance, Travelog, and Billplz.
The partnership between Malaysia Digital Economy Corporation (MDEC) and Edvance forges a unique path to ensure solid collaboration between nations to bolster the Southeast Asian startup ecosystem.
In Indonesia, the startups commenced the second part of the programme, which includes meetings with leading Indonesian ecosystem leaders, business mentoring and opportunities to pitch to local investors.
Edvance organised an intensive schedule of networking events with Indonesian organisations and venture capitalists such as Kejora Ventures, East Ventures, and Ideosource.
"Previous editions of the programme have generated successful market entries, such as Recite Lab who had collaborated with a local partner," said Edvance chief executive officer and founder Arne Van Looveren.
Prior to their market entry to Jakarta, the six startups were inducted through an intense week of virtual classes and two weeks of diligent preparation through rigorous workshops covering regulations and business trends in Indonesia.
Courses include macro framework, investment climate in Indonesia, management, and customers insights. In addition, the startups received private coaching sessions to refine their business plans with Edvance experts.
Expand regionally through Indonesia
Looveren says that some of these startups have collaborated with companies in Indonesia.
INNOVATE is a brain Development Education Organisation for kids. They have helped thousands of children globally develop a competitive edge when it comes to mastering emotional, logical and critical thinking skills.
INNOVATE founder and director Ivylina Tiang says that her company has collaborated with a local partner to open a franchise in Indonesia.
SalesCandy is an action-based LMS (lead management system) that encourages prompt lead follow-up. SalesCandy is capable of instant-routing leads from Facebook Lead Ads and websites using proprietary technology.
"As a startup, we want to grow fast in the region. We need to tap into Indonesia as the first step due to its huge market opportunity," says SalesCandy chief executive officer and co-founder Stanley Chee.
Monster Alliance is a technology company specialising in media, data and commerce. Their platform, "MOpress" is a simple platform for writing online content such as email, but with an added service that can optimise the content with the help of advanced analytic tools.
Travelog is a social travel marketplace for destinations. Travelog allows travellers, influencers, travel experts and bloggers create a social community to share their travel experiences.
Epnox Technology is a social media tech company with an app called Pichere. It's a brand new social network app, a combination of "Waze+Instagram+Snapchat" and it uses time-based advertisement.
Billplz provides online billing and payment solutions to send bills and collect payments in real-time. Its solution enables users to send bills via email and integrate with websites, mobile applications, and e-ticketing platforms.
Related Stories:
Five Malaysian startups seek to enter Indonesian market via Expand programme
Malaysia's IT agency MDEC spreads its wings to Indonesia
Malaysia and Indonesia in startup ecosystem partnership
Yacademy, Kejora Ventures, MDEC bring Malaysian startups to Indonesia
For more technology news and the latest updates, follow us on Facebook, Twitter or LinkedIn
Keyword(s) :
Author Name :