Code Army partners Robi Axiata to accelerate entrepreneurs in Bangladesh
By Digital News Asia August 5, 2019
Kicks off 3-day R-Ventures 2.0 program for 75 selected startup founders
Aims to impact national innovation ecosystems of more countries in Asean & beyond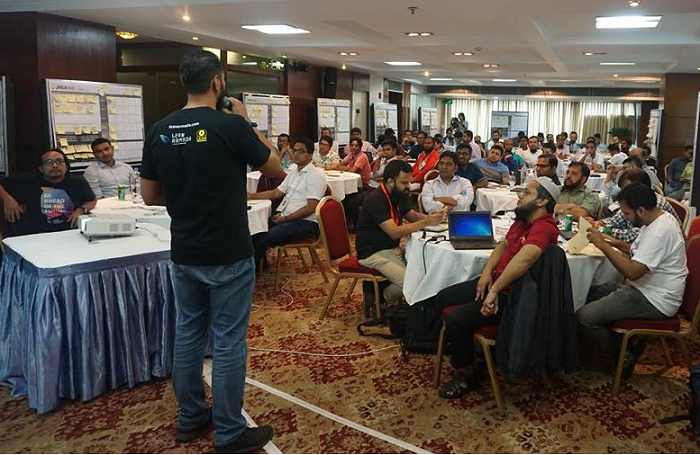 Code Army, a LEAN Startup expert is now on track to assist startups in the ASEAN region and beyond to develop, grow and accelerate further with new programs laid out internationally.
Zafrul Noordin, chief executive officer and founder, says the company is collaborating with Robi Axiata Bangladesh in rolling out its first public national accelerator program that kicks off tomorrow for three days (6 to 8 August).
"With our strong footprint, we are confident of continuing our partnership with Robi Axiata in rolling out our R-Ventures 2.0 program," he said. Code Army first ventured to Bangladesh in 2017 while conducting a complete innovation rollout with Axiata through all of its regional offices in Southeast Asia.
Code Army leaders will be conducting the three-day intensive Lean Startup training for 75 selected Bangladeshi founders from around the country as well as run a demo day where participants will pitch to judges and Code Army facilitators on the 8th.
The founders were chosen from more than 4,000 startups that registered hoping to be part of the program.
The innovation rollout with Axiata led to multiple startup launches by Axiata employees through the region, which has become the catalyst for the R-Ventures 2.0 program which hopes to achieve the same impact.
"Strengthened by our vast experience as the regional directors of Lean Startup Machine for both corporate innovation and assisting startups to march forward, we are optimistic that we will reach and impact more countries in the near future," Zafrul (pic) says.
The R-Ventures 2.0 program comes on the heels of a fruitful collaboration with Maldives' local telecom Dhiraagu and Sparkhub last April.
"Through the partnership with the island's innovation leaders and local telecom leader, we were the first to bring Lean Startup to the Maldives to support their national innovation ecosystem and it was groundbreaking," enthuses Zafrul.
On the local front, Code Army is not a new name in the innovation ecosystem as it has collaborated with leading corporates such as Khazanah Nasional Bhd, Teraju, Axiata, Telekom Malaysia, TIME, Astro, Pantai Healthcare, Telbru, UEM, Johor Corp, Malaysia Airports, CIMB and others since 2013.
On its future plans, Code Army is working to open a regional venture builder arm with its headquarters in Kuala Lumpur.
"Once this project kicks off in Kuala Lumpur, we believe it will give a jolt to the capital city not unlike how Rocket Internet gave Berlin its push when it launched in 2007," Zafrul predicts.
Keyword(s) :
Author Name :