500 Startups' 'Distro Dojo' to kick off in Malaysia in Aug
By Digital News Asia July 13, 2015
Growth accelerator for Asean startups supported by MaGIC
Participating startups get US$50K funding from 500 Startups
SILICON Valley's 500 Startups will be launching its 'Distro Dojo' accelerator programme in Asia, supported by the Malaysian Global Innovation and Creativity Centre (MaGIC).

Distro Dojo was first launched in London last month. The first in Malaysia intake will commence in August at the MaGIC Cyberjaya campus, the agency said in a statement.

MaGIC has entered into a partnership with 500 Startups to support administrative costs and provide the space for 500 Startups to run the programme over a course of three years and graduate a total of 100 Asean growth-stage startups. Financial details were not disclosed.

500 Startups will be responsible for the complete management and facilitation of the programme, including bringing in top regional and global specialists to work with the selected startups.

Startups will receive US$50,000 worth of funding from 500 Startups – however, US$25,000 will be pumped back into the programme training fee, while US$25,000 will be available for product marketing.

Distro Dojo is a 10-week programme for top growth-stage startups that have raised at least US$150,000 in funding from other investors.

Startup founders and their teams will benefit from hands-on work done on their companies covering areas such as user acquisition, conversion optimisation, content marketing, user experience, and emerging channels, MaGIC said in a statement.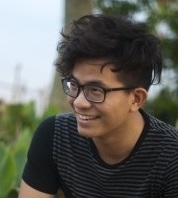 The main outcome is to grow a startup's customer or user base, while upgrading the startup's own competency in the area, it added.

"The Asean startup ecosystem is at a new stage of maturity, with plenty of companies having already gotten very far with their product and fundraising," said 500 Startups managing partner Khailee Ng (pic).

"Now they need to deliver on the high expectations that come with fundraising. There are many ways to spend the money to get more customers, and we want to equip them with world-class tools, methods, and tactics to get them 510 times the customers with the same amount of funding they've raised," he added.

In August to October 2014, four companies – The Luxe Nomad (Malaysia/ Singapore), CatchThatBus (Malaysia), iMoney (Malaysia) and Orori (Indonesia) – completed the Distro Dojo pilot programme, codenamed 'Cerebro.'

These four companies had already raised over US$7 million in collective funding, and wanted to grow their customer base significantly, MaGIC said.


Noting that early-stage accelerators have been popping up, including the MaGIC Accelerator Programme (MAP), MaGIC chief executive officer Cheryl Yeoh (pic) said the agency also has "plans to cater to growth-stage startups, which have unique needs to turbocharge their user acquisition or revenue, post-funding.

"We are delighted that 500 Startups has chosen to work with MaGIC to launch Distro Dojo, an accelerator that is open to all Asean startups to apply to. In line with Malaysia's chairing of the Asean summit this year, this programme reinforces MaGIC's commitment to build entrepreneurs with an Asean mindset," she added.

Applications are now open for the first intake into the program and more information can be found here.

Related Stories:

MaGIC launches its Asean accelerator programme

CEO Cheryl Yeoh lays out MaGIC's ingredients

500 Startups' Khailee Ng on his investment preferences


For more technology news and the latest updates, follow us on Twitter, LinkedIn or Like us on Facebook.
Keyword(s) :
Author Name :