HungryGoWhere founder turns VC with US-based Wavemaker
By Karamjit Singh October 29, 2014
Feels like he is joining 'a band of brothers'
VC firm focusing 33% of US$45mil fund on SEA
FROM helping people find the best food available via HungryGoWhere, the startup he founded, Dennis Goh, who successfully sold his company to SingTel in May 2012 for S$12 million (US$9.4 million), now hopes to help startups find the best path to success by joining California-based venture capital firm Wavemaker Partners as a partner.

Goh just ended a two-year commitment with SingTel, where he stayed on to continue building HungryGoWhere with its international expansion as director of international digital media, and to also help with the leadership transition.

He will remain in Singapore, joining Wavemaker's South-East Asian operations Wavemaker Pacific, a partner in the DFJ Global Network.

Speaking to Digital News Asia (DNA), Goh says he picked Wavemaker as his next stop mainly because of the firm's nature, where the partners were all previously entrepreneurs themselves – hence his describing it as "joining a band of brothers."

"I really feel at home," he says. "It does not feel like I am joining an institutional VC (venture capitalist)."

Goh confirms he too will be investing his own money into the US$45-million fund that Wavemaker Partners is currently raising.

Including Goh, there are four general partners, with Eric Manlunas, David Siemer and Paul Santos as managing partners.

Manlunas shares that the general partners will collectively contribute around 28% of the fund once it's completely raised.

It's a significant amount which suits the firm's belief that "it should eat its own cooking." That commitment comes with some challenges on the home-front though, with Manlunas quipping, "Our wives are not happy with the amount we have invested."

Media reports in July reveal that the first close of the fund has seen it raise almost half of the US$45 million. The current fund, its third, also marks a shift away from its previous US-centric focus – of its previous 108 investees, 80% have been in the United States.

Wavemaker Partners plans to allocate 33% of the fund to investing in South-East Asia in the early stage, which it defines as seed to Series A, with amounts ranging from US$500,000 to US$1 million.

READ ALSO: Catcha launches new Catcha Ventures division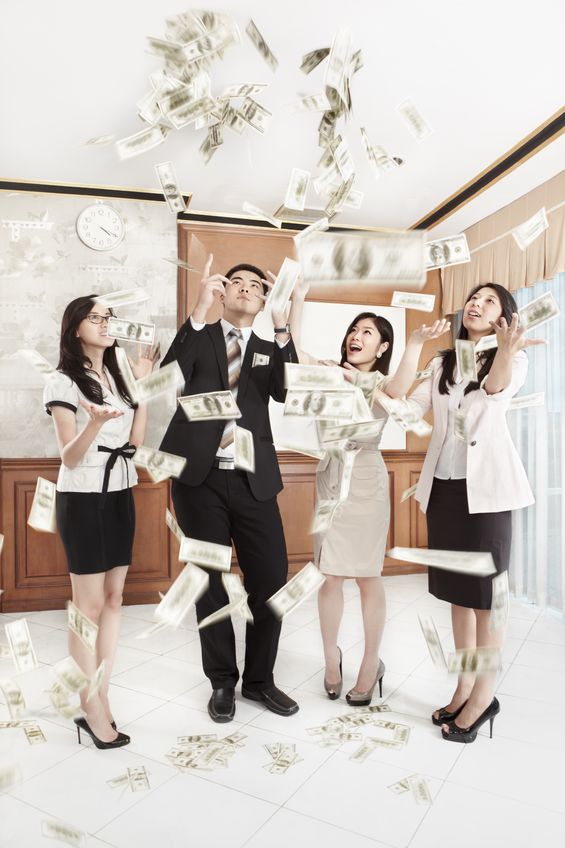 It will typically co-invest and in fact has already made three co-investments with the South-East Asian-focused 500 Durians fund overseen by newly-appointed 500 Startups managing partner Khailee Ng.

Meanwhile Wavemaker Partners cofounder Siemer has been quoted in media reports as citing the too-high valuations in Silicon Valley as the reason for the South-East Asian focus.

Declaring the firm's intention to focus on Singapore, Malaysia and the Philippines, he likes the fact that "there are lots of white spaces with fair valuations in the region."

Santos also points to the success of GrabTaxi and iMoney, startups that launched from Malaysia that have succeeded in scaling regionally and raising further funding, as reasons for the increased interest in the Malaysian startup scene as well.

Goh joining the team will give the firm greater visibility in the South-East Asian market and keep it closer to the ground via his network, Wavemaker Partners says.

Goh, who launched HungryGoWhere in 2006, a time he describes as the "dark ages for the ecosystem in South-East Asia," is keen to make his mark and learn at the same time.

"You can add much more value to entrepreneurs, having been one yourself. But at the same time, you cannot know everything and will learn from the entrepreneurs too," he says.

Wavemaker Partners also announced that Nix Nolledo has joined as a venture partner based in Manila. Nolledo is the chief executive officer of Xurpas, the largest mobile consumer technology company in the Philippines, and an active angel investor with over 20 investments.

Related Stories:

Week in Review: Lots of funding activity in SEA

Disrupt: More success stories needed to plug funding gap

GrabTaxi reaffirms focus on SEA, raises US$65mil in Series C

US$4mil 'richer,' iMoney now ready for next phase


For more technology news and the latest updates, follow @dnewsasia on Twitter or Like us on Facebook.
Keyword(s) :
Author Name :