Former PayPal exec joins Telr as CFO, cofounder
By Digital News Asia May 26, 2014
Sirish Kumar formerly head of finance at PayPal South-East Asia and India
New partnership with logistics firm to give SMEs new opportunities in the region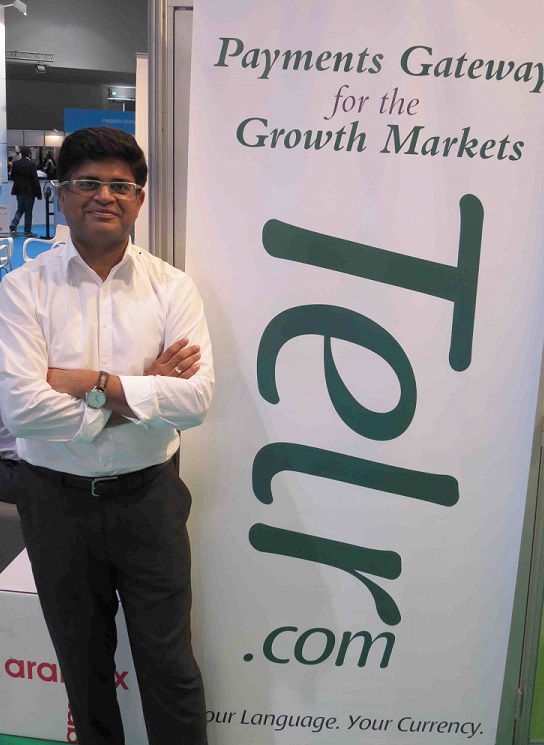 TELR, a multi-currency and multilingual payment gateway for SMEs (small and medium enterprises), has announced a strategic partnership with logistics specialist Aramex, and also the appointment of former PayPal executive Sirish Kumar (pic) as chief financial officer and cofounder.

Telr, which was launched in March, said it will leverage on the Aramex deal to change the online and mobile payments industry through its three pillars of payment gateway, unified logistics and payment APIs (applications programming interfaces), and cash management solutions.

"The combination of right partners, right technology, right funding, unique value proposition and strong team will set Telr apart and give us an unmatched kickstart in the United Arab Emirates first, and across all emerging markets later on," said chief executive officer and cofounder Elias Ghanem.

"Telr's ambition to revolutionise the payment gateway landscape across all emerging markets has attracted the right talents, and Aramex to partner with us.

"I am very proud and happy to welcome Sirish Kumar, our new CFO, on board and honoured by Aramex support in this early stage of our new adventure," said Ghanem, a former PayPal senior executive.

Sirish joins Telr from PayPal South-East Asia and India, where he was head of finance. Telr said he brings with him an exceptional track record in financing solutions, building strategic partnerships and mergers and acquisitions, acquired in his years in Motorola, Nokia and Cargill.

"The Telr venture perfectly matches my desire to build a new venture from scratch and help revolutionise the e-commerce landscape," said Sirish.

"The Telr ambition to solve three key fundamental challenges to any e-commerce player in emerging markets resonated very well with me, and made me transition from the corporate world to this new, exciting journey.

"I strongly believe that with the right people, technical solutions and partners, Telr will significantly impact the industry. I look forward to contributing to Telr's success," he added.

Telr's partnership with a logistics solution firm like Aramex would allow it to offer preferred services to its customers. The biggest value-add for the merchants will undoubtedly come from the unified payment and logistics APIs integration solution that Telr will be offering to its customer base, the company claimed.

Aramex and Telr are committed to joint efforts to find alternative solutions to the major challenge of 'Cash on Delivery.'

"Aramex is always looking for innovative business partners in the e-commerce space," said Hassan Mikail, global director of e-commerce at Aramex.

"We believe Telr has a very unique and strong value proposition that will help accelerate the industry in our region, by combining all the key components that will make ecommerce thrive – logistics coupled with payments," he added.

Due to the scale of the operations and rigorous security testing,

Telr is currently aiming to be operational in the third quarter of 2014, attributing the long build-up to the scale of its operations and rigorous security testing.

It will initially focus on Dubai, with further regional expansion in the Middle East and North Africa following soon after from its operational headquarters in Dubai, and will keep a "very engaged eye" on South-East Asia through its headquarters in Singapore, as part of financial tech startup accelerator GHX.

Related Stories:

Telr out to transform e-payments in emerging markets

MSC status process comes under scrutiny over MOLPay application

M-Commerce spending in Malaysia quadrupled: PayPal

How Vietnam's e-commerce leader built his company


For more technology news and the latest updates, follow us on Twitter, LinkedIn or Like us on Facebook.
Keyword(s) :
Author Name :