Regional equity crowdfunding platform launched
By Lum Ka Kay November 16, 2015
CrowdPlus.asia in 3 Asean markets, says will disrupt the funding ecosystem
Says a key differentiator is its qualified investors acting as mentors

THE CrowdPlus.asia equity crowdfunding (ECF) platform has been launched across five Asian markets, with its operator describing ECF as an alternative, if not downright disruptive, avenue for startups and small and medium enterprises (SMEs) to raise funds.

"ECF is especially important in Malaysia because Malaysia has abundant companies, entrepreneurs and ideas that need to be financed," said CrowdPlus.asia chairman Teh Kim Seng.

ECF is a disruptive financing platform that will transform not only Asia's funding industry, but also its financing industry, he declared at the official launch in Kuala Lumpur on Nov 13.

The CrowdPlus.asia platform is backed by Netrove Ventures Group, a regional tech-based venture capital (VC) firm, and Propellar Corporation Ltd, an ECF operator based in Hong Kong.

CrowdPlus.asia would focus on the Asean market, having established a presence in Malaysia, Thailand and Vietnam, as well as mainland China and Hong Kong where there is a number of foreign investors present.

The Hong Kong company's subsidiary Propellar Crowd+ is one of the six licensed ECF operators approved by the Securities Commission Malaysia (SC) in June. The others are Alix Global, Ata Plus, Crowdonomic, Eureeca and pitchIN.

Differentiating points

Teh described CrowdPlus.asia as a regional platform which uses the proven methodologies of VC investing for startups and SMEs, to instead raise funds from the public, who in return will take equity in the companies and be part of their growth and journey.

He said one of CrowdPlus.asia's differentiating points is its qualified matching investors (QMIs) feature.

"QMIs are successful investors and entrepreneurs who have 'been there, done that' and can be mentors for the companies funded through CrowdPlus.asia.

"They can handhold these companies and guide them on their entrepreneurial journey. We believe that the QMIs will help the startups and SMEs achieve greater value and grow faster," he said, adding that CrowdPlus.asia currently has 30 QMIs.

Another differentiating point of the licensed ECF platform is its methodology in ensuring the interests of companies and investors are protected, Teh claimed.

"We look at the details, such as the company's incorporation, shareholders and directors' information, as well as a commercial assessment.

"Investors will have to make an online submission pertaining to the Anti-Money Laundering and Anti-Terrorism Financing Act," he said.

Disrupting but not competing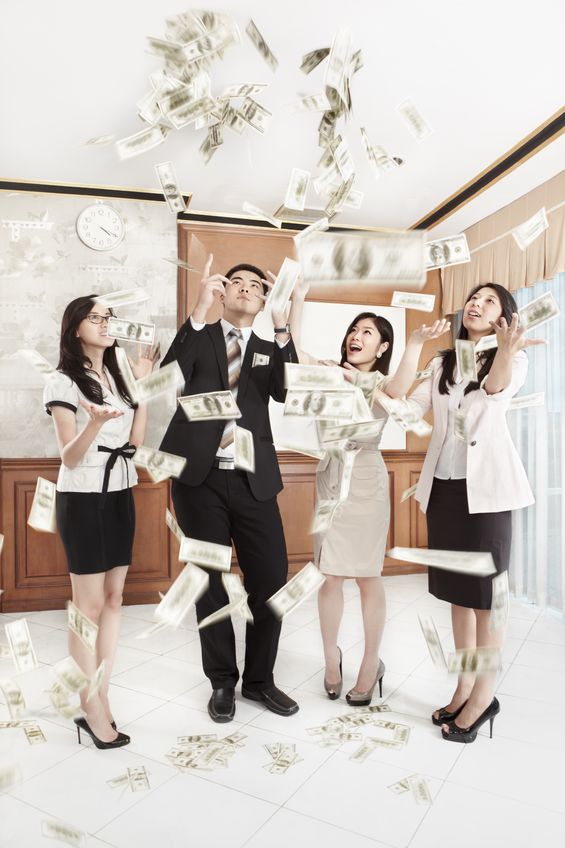 At the Kuala Lumpur launch, Malaysia's Deputy Finance Minister Chua Tee Yong said that the Malaysian Government recognises the popularity and potential of ECF.

However, while it is still "too early to predict how large this platform will be," in view of the SME contribution of 35.9% to Malaysia's gross domestic product (GDP), the potential is "significant," he said.

Chua said that the Malaysia Equity Crowdfunding Framework (MyECF) put in place by the Government is not only to regulate the market, but also to achieve a certain vision.

That vision is to: Provide alternative market-based financing to entrepreneurs; support innovative business models; widen access to capital and business support; and create a more dynamic and inclusive capital market.

"A dynamic and inclusive capital market necessary to fulfil the greater needs of the economy by providing different types of funding mechanisms for large corporations as well as SMEs," he said.

Therefore, ECF should not be seen as a competitor to the conventional financial market, but as an alternative and a complement, especially with regards to SMEs, he argued.

A report by Massolution, a research firm specialises in crowdsourcing and crowdfunding industries, estimated that crowdfunding platforms raised US$16.2 billion in 2014, 167% more than the US$6.1 billion raised in 2013.

In 2014, Asia overtook Europe to become the second largest crowdfunding region, by a small margin of US$140 million in terms of funding volume. Asia's overall crowdfunding volumes in 2014 grew 320% over 2013 to reach US$3.4 billion.

The Massolution report also said that ECF in Asia grew 182% to US$1.1 billion in 2014.

According to a World Bank study, the total market potential by 2025 is estimated to be up to US$96 billion per year, with the biggest market expected to be China, which would account for at least US$46 billion, followed by the rest of East Asia, Central Europe, and Latin America.

Meanwhile, Chua also said that the other five companies approved to operate ECF platforms should be launching their respective platforms by the first quarter of 2016.

The original target was for these platforms to have been launched by the end of this year.

Related Stories:

Equity crowdfunding: The good, and not so good

Asian Crowdfunder kicks off with three projects in Malaysia

Crowdfunding the beginning of a long-term relationship

Investor confidence critical for equity crowdfunding: SC chairman


For more technology news and the latest updates, follow us on Twitter, LinkedIn or Like us on Facebook.


Keyword(s) :
Author Name :