Sony's RX100 VI combines long zoom and speed
By Chong Jinn Xiung July 26, 2018
Offers high magnification zoom inside a compact body
High-speed continuous shooting at 24 frames per second
THE compact camera market seems all but wiped out as smartphones have come to replace them as the average consumer's go to device for photo-taking. However, Sony has steadily been producing killer compact cameras in the form of its RX100 line.
Now already on its sixth iteration, the RX100 VI is a feature-packed compact shooter that promises high quality imagery paired with super-fast autofocus and newly added high-zoom performance.
While the RX100 VI embodies the same look and feel as its predecessors, it now adds a new Zeiss Vario-Sonnar T* 24-200m f/2.8- 4.5 lens that offers an incredible zoom range on a small body.
Tucked within the camera are cleverly designed optics that offer 5-axis optical image stabilisation to assist in steadying zoomed images even when handheld. This is coupled with a blazing fast 24 frames per second (fps) with continuous autofocus, so you won't miss a single frame when capturing moving subjects.
Another new addition to the RX100 VI is its 3-inch LCD touchscreen, opening up more possibilities to capture using tap to focus.
Other features include quick image transfer to mobile devices via WiFi and NFC connectivity with compatible smartphones.
Sony has also retained the retractable Electronic View Finder (EVF) from the previous versions, enabling photographers to frame their shot better when taking photos on a bright and sunny day.
Serious videographers would be pleased to know that the RX100 VI has the ability to record up to UHD 4K videos and even slow-motion at Full HD resolution.
This being a premium compact camera, it comes at a very premium price point of US$1,210 (RM4,899) and is now on sale in Malaysia.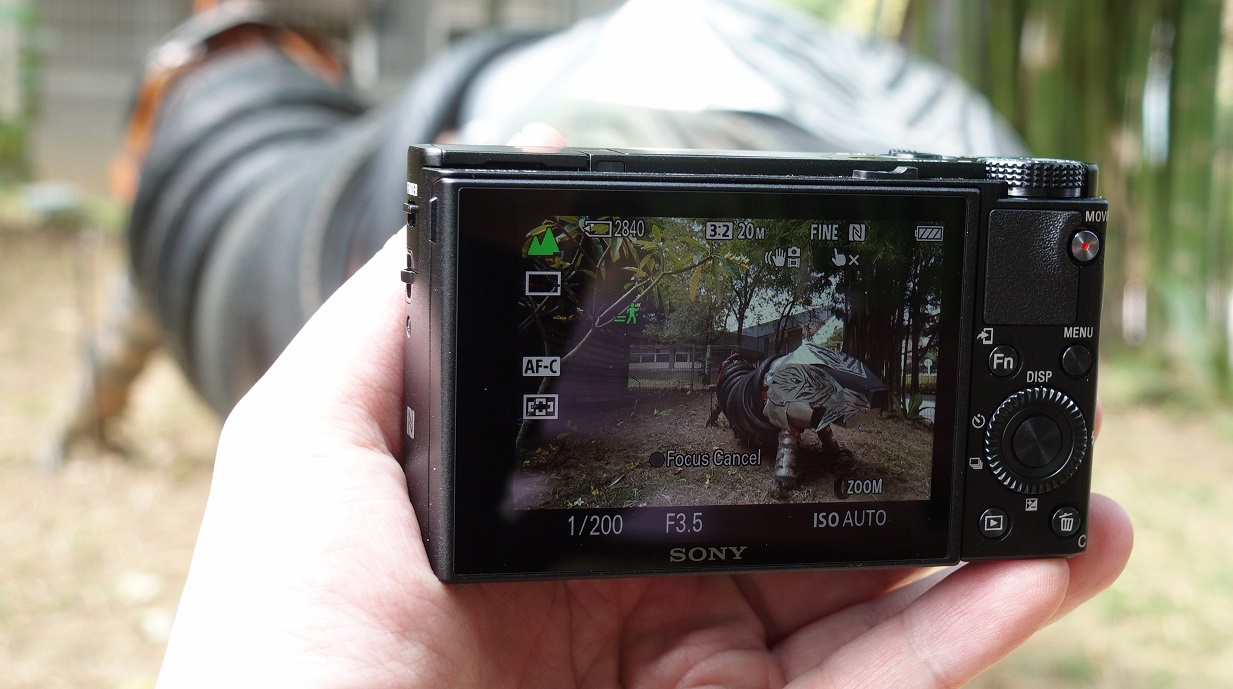 Sony also introduced the VCT-SGR1 Shooting Grip, a new accessory for its RX0 and RX100 series of cameras.
The vertically-oriented grip is compact and lightweight making it very portable. Users are able to adjust angles from 70 degree or down to 100 degrees to capture different perspectives including high-angle shots, low-angle and self-portraits.
The grip features several buttons on the top right to control the shutter release, REC stop/start and zoom, allowing for easy one handed usage.
The bottom of the grip can also be spread out to act as a tripod, making it great for taking group shots or low-light shots.
The VCT-SGR1 Shooting Grip is be available from Aug 13 onwards at a retail price of US$98 (RM399).
Related Stories:
Sony introduces three new wireless sport headphones
Sony launches new Extra Bass line of wireless speakers
Sony's A8F Bravia OLED TV brings the World Cup to your living room
For more technology news and the latest updates, follow us on Facebook, Twitter or LinkedIn
Keyword(s) :
Author Name :