Lenovo unleashes its Legion gaming PCs
By Digital News Asia January 5, 2017
Legion marks Lenovo's serious efforts to crack the gaming market
The Legion Y720 is a VR ready gaming laptop while the Y520 is offers portability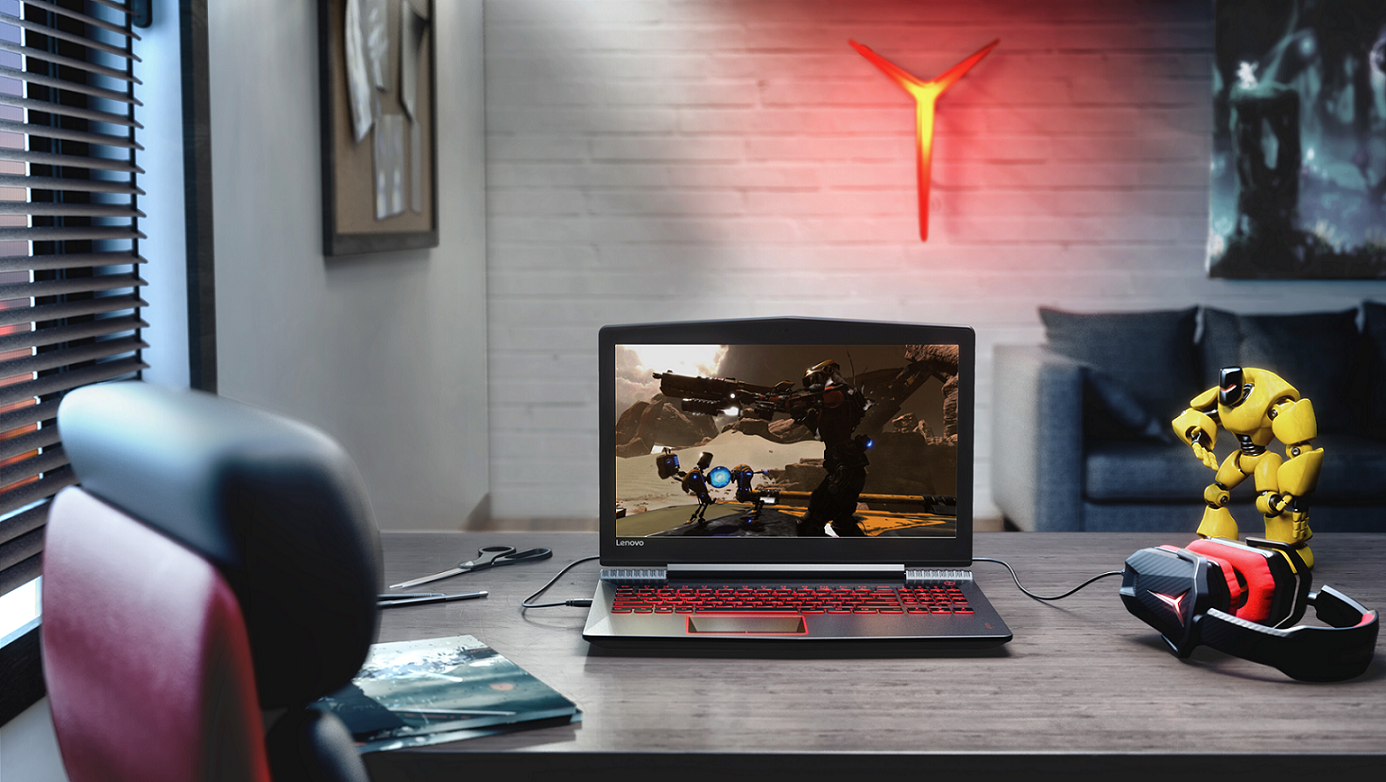 THE world's number one PC maker Lenovo has announced its new sub-brand Lenovo Legion that is aimed squarely at serious gamers during the recent Consumer Electronics Show (CES) 2017 in Las Vegas.
The new Legion Y720 and Y520 laptops will lead Lenovo's charge into the gaming space, offering a combination of powerful processing, graphics and hardware rolled into one.
Both laptops build a pretty strong case for gamers with a spec list that includes being powered by 7th generation Intel Core i7 processors, Nvidia GeForce graphics (GTX1060 for the Y720 and GTX 1050 Ti for the Y520) and hybrid storage.
The top of the line Y720 is Oculus certified, letting gamers step into a world of virtual reality gaming when used with an Oculus Rift or any other VR headset (purchased separately). To complete the immersion gamers feel, the laptop features built-in Dolby's Atmos audio technology.
If gaming in virtual reality isn't your style, you also have the choice of gaming on a 15.6inch QHD (3,840 x 2,160 resolution) IPS anti-glare display.
Choose how you slay your foes on the Y720 be it with an Xbox One Wireless Controller or the optional multi-colour backlit keyboard so you can better see as you game in low light.
Those who value mobility may consider the lighter weight Y520 which weighs 2.5kg and is a mere 2.58mm thin.
Similar to the Y720's emphasis on audio quality, the Y520 comes with 2 x 2W Harman speakers with Dolby Audio Premium.
In addition, the Y520 features an optional crimson backlit keyboard that is said to offer fast yet accurate keystrokes, especially during those late night gaming sessions.
According to Lenovo the Legion Y720 and Y520 laptop starts at US$1,399 and US$899 respectively. There is, however, no word on availability of the two gaming laptop in Malaysia, Singapore and Indonesia.
Related Stories:
Enter the phab-ulous world of AR
Lenovo's Yoga Book: In a class of its own
Microsoft prepares to barnstorm VR market
For more technology news and the latest updates, follow us on Twitter, LinkedIn or Like us on Facebook.
Keyword(s) :
Author Name :