COVID-19: Life in the enterprise world during the new normal
By Edwin Yapp June 15, 2020
MCMC works closely with telcos to provide needed infrastructure to businesses
Allianz Malaysia sees a digital first world, embraces trend since few years ago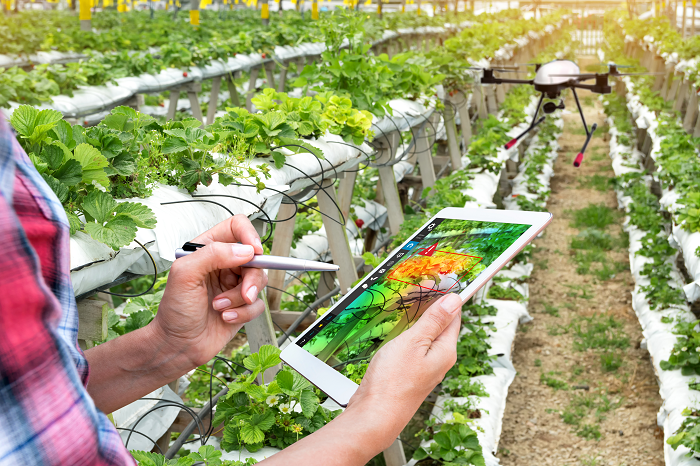 Unprecedented. Unexpected. The new normal. Working from home.
These are but some of the new words used to describe the ongoing scourge of the COVID-19 pandemic in what some governments have now acknowledged as one of the biggest threats to humanity since World War II.
Besides the tragedy of losing lives to this outbreak, the world is also reeling from an economic perspective. According to the World Bank, a baseline global pandemic scenario saw a gross domestic product (GDP) fall by 2% percent below the global benchmark. In Malaysia, Bank Negara Malaysia noted that Malaysia's GDP growth moderated sharply to 0.7% in the first quarter of 2020.
Businesses across the board have been struggling with the impact of COVID-19. Yet as many of them hobble along, some of these businesses have moved to adopt digital technology to survive, with mixed success.
Two industries that have been fairly successful are the banking and insurance sectors, which have over the past few years pushed their respective digital agendas.
"About 95% of our customers today perform most of their banking digitally," says CIMB to questions from Digital News Asia. "That said, there was an increase in digital banking adoption during the Covid-19 pandemic as a result of social distancing measures and the Movement Control Order (MCO)."
The Malaysian government instituted the MCO that began on March 18 and required all retailers to shutter and both public and private sector employees to work from home. The MCO is still being enforced until June 9, although the government has somewhat relaxed some rulings since.
To support small and medium enterprises (SMEs) during this period, CIMB collaborated with Shopmatic, a trusted e-commerce, digital and web services provider, to assist them to go digital.
"Webinars were held in April to help micro SME clients enjoy special deals and enable them to start selling their products or services online almost instantly. "Given the new norm of running a business, the sessions provided valuable help and guidance towards setting up online stores which is particularly beneficial given the current situation," CIMB says.
Zakri Khir (pic, right), chief executive officer, Allianz Malaysia Bhd, concurs, and adds that while some may see digitisation as an impediment, the insurer believes it is an opportunity for it to improve its services and also complement its agency force.
"It's a digital-first world now and more so with the Covid-19 pandemic, Zakri says. "Thankfully, we have embraced this trend and set up our own Digital Partnership and Innovation team a few years ago in anticipation of digitisation.
"Our appetite for partnerships has been strong, and we have made significant investments in the area with more than 50 active partnerships with start-ups, insuretechs and fintechs across various platforms that range from mobility movers to departmental stores."
Tough times for retailers
One of the hardest hit industries has been the retail sector, as many brick and mortar companies in Malaysia rely on physical in-store visits to do business.
During the first quarter of 2020, the Malaysian Retailers Association (MRCA) notes that the sales value of wholesale and retail trade for March 2020 was down 5.7% compared to the same period last year.
Stan Singh, a representative of MRCA's MCO Action Bureau, noted that during the height of the COVID-19 pandemic, companies reacted in different ways, but their reactions can be categorised in three ways, namely: Fictionally, fearfully, or factually.
"Fictionally means to come up with a list of wishful thinking. An example of this includes doing nothing and hoping everything to stabilise; waiting on government handouts or cutting expenses and hoping to pick up after; and wishing that landlords and suppliers will understand if you don't pay them.
"Fearfully means to worry that you will lose everything and to be uncertain about who you can turn to for help."
Stan says while these reactions are understandable they are not rational and advised retailers to focus on being factual instead.
"Being factual means that you act with a coherent plan to weather the pandemic. This includes reviewing and discussing with your team all options available to you; exploring fund raising options; disrupting your business to re-strategise your business; keeping your customers updated on your plans; and exploring technology to support and maximise your new business model."
While the COVID-19 period is challenging for the retail sector, there are actually opportunities for retailers, notes Stan, but only if they positively figure out what they can do differently instead of being paralysed by fiction and/ or fear.
"There are three stages in what I call 'Business Unusual' during these times. One is the current slowdown; the next is where you strategise what you need to do and test it and make sure it works; and finally is post recovery, where you're ready to rebound back.
"During this 'soft' period, there has to be a cultural shift, a time to be a change agent," he argues. "After this period, you can be ready for the post period, where that's your new beginning."
Stan also advises retailers to recognise the realities of the change and its impact on the business and team, while maintaining the team's focus on operational business and the results.
"Identify and strengthen your change competencies and be completely open, establish your business drivers and use technology to drive your business model," he stresses.
Technology drives digitalisation
While the shift towards the adoption of technology has been the catalyst for many companies during these times, it hasn't been easy for many companies. Cognisant of this, the Malaysian Communication and Multimedia Commision (MCMC) has worked closely with the telecommunication companies (telcos) to provide the necessary infrastructure or support to businesses.
For example, the MCMC has ensured that telcos such as Telekom Malaysia and Time dotCom are supporting the mobile operators by providing additional fibre capacity to serve higher traffic demands.
Meanwhile, mobile telcos are offering specific packages and assistance to their customers, including SMEs to help them continue their business with minimal interruptions and support their efforts to rebuild their businesses, the MCMC says.
The MCMC believes that despite facing the COVID-19 pandemic, the situation has not dampened the country's commitment to improving nationwide connectivity, reduce the digital divide through the expansion of coverage and improvements in the quality of both fixed and mobile broadband.
The industry regulator believes that technology drives digitalisation, and as such, the government's National Fiberisation and Connectivity Plan (NFCP) will not be severely disrupted by the COVID-19 situation.
At present, the MCMC expects all projects on the ground to be implemented as planned, with no significant delays. All projects are on track for implementation in 2020, as these form a key part of the economic stimulus package announced by the government, and these projects will be completed in stages between 2021 and 2023.
Preparing to work from home
One area which companies needed to look into immediately was to enable their employees to work from home. CIMB says even before the MCO began, it had already implemented conference and video conferencing instead of face to face meetings by using tools and programmes with enhanced security.
"This allowed a smooth transition for our employees as they adapted almost instantly to the digital and online working culture," the bank explains.
For insurer Allianz, the move to digital technology seeks to improve customer service and makes it easier for customers to understand its products and services.
"But there will also be a group of customers who are used to the old ways of doing things. Therefore, a balance needs to be found between satisfying the new tech-savvy customers and also, the long-serving loyal customers," says Zakri.
As for technology upgrades to support its work from home efforts, Zakri says Allianz has made "significant investments" to its IT systems to enable many colleagues to work from home and have the necessary connections to their emails to get back to routine as much as possible.
"The IT infrastructure team increased bandwidth, which allowed nearly 500 SOHO (Small Office, Home Office) requests and ordered more laptops. As a result, about 94% of our staff were already working from home as of the second week of the MCO."
MRCA's Stan however cautions that while technology is important going forward, companies should not rush to move into an online business model without understanding the details.
"You need to be very practical when transforming your business to digital, as while your staff are your assets, you also need to be realistic about the next steps," he advises. "Just because your neighbour is successful does not mean you'll experience success. When in doubt, seek help and look at various successful business models as examples."
Keyword(s) :
Author Name :